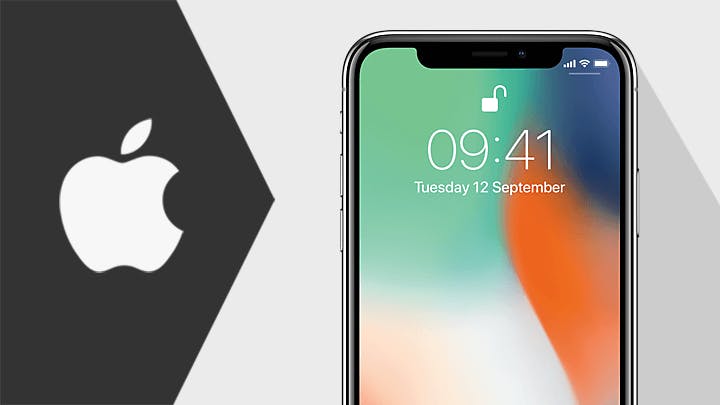 Compare deals on iPhone, including the iPhone 8, iPhone X, iPhone 11 and more. See unlimited data iPhone plans, deals with no upfront cost, ans cheap iPhone deals.
Compare iPhone deals right now with our comparison tool - or read on for more on how to choose an iPhone and find the best contract plan.
Choosing an iPhone
We've seen many iterations of this iconic phone since it launched in 2007, so choosing which one you want can be a little daunting. Each version comes with specific features and advantages - and disadvantages. Here are a few pointers to help you pick.
Latest iPhone - Right now, the latest iPhones with the most up-to-date specs and coolest features are the iPhone X, XR, XS and XS Max.
'Phablet' iPhones with large screens - Want an iPhone with a big display? Choose any in the 'Plus' range, which have 5.5-inch screens; the iPhone X, which has a 5.8-inch one; or the XS Max and its huge 6.5-inch screen.
Small iPhones - Or perhaps you prefer something smaller. In that case, go for the pocket-sized iPhone SE or iPhone 8.
Cheapest iPhone - The older the iPhone, the cheaper it is, though it'll be missing a few features. Smaller models tend to cost less too. See below for more tips on finding a cheap iPhone deal.
Most internal storage - For up to a whopping 256GB of storage, you'll want X, XR, 8, or 8 Plus. If you really need to keep everything stored locally, try the XS or XS Max with a massive 512GB.
Longest battery life - Currently, the best iPhones for battery life are the most recent - the iPhone X, 8, and 8 Plus, with the iPhone XR ahead of the pack. Plus models have much larger batteries than their standard counterparts, too.
Headphone jack - To get the standard 3.5mm headphone socket, you need the iPhone 6s or earlier. It's missing on the iPhone 7 and later - they come with an adapter to plug your headphones into the lightning port instead.
How to find the best iPhone deal
The only way to find the best iPhone deal is to compare what you can get, and pick the plan that suits you best. Use our comparison table to see hundreds of iPhone contract deals available from UK networks and resellers - there are plenty of filters at the side of the page so you can select everything that's important to you.
Start by choosing which iPhone you want from the list. Or, select a few to compare deals on them all - you can pick as many as you like here. Make sure you also choose a colour and a storage option, if you have a preference.
Then it's time to choose a deal. You'll need to consider things like:
What monthly allowance do I need?
Which network do I want a plan from?
Can I get an existing customer deal from my current network or broadband provider?
Do I want a brand new handset, or a refurbished one?
What's my budget? How much can I spent right now, and each month?
Sort the results by whatever metric you prefer, or just take a look at our favourite deals.
What's the cheapest iPhone contract?
To find the cheapest iPhone contract that suits your needs, follow the steps above, then sort the results by cost. This can either be total cost (how much you'll spend over the full length of the contract), monthly cost, or upfront cost.
If you want the cheapest iPhone deal possible, however, there are a few things you can try…
Pick an older iPhone - the older the model, the less you pay.
Go for lower internal storage - this makes a big difference to the price, but make sure you'll still have enough space for all your files. Remember that iPhones don't have SD card slots to expand the storage.
Choose a smaller network - such as Sky Mobile, giffgaff, or Plusnet Mobile.
Get a refurbished iPhone - they're technically as good as new, but with lower price tags.
Buy deal from a reseller - these companies purchase bulks deals on mobiles, then sell contracts onto you at a cheaper price.
iPhone deals with unlimited data
Unlimited data deals are available on a wide swathe of different iPhones, with a variety of options for calls and texts too. They aren't offered by many networks, however - currently just Three and giffgaff, and the latter doesn't give you truly unlimited data.
Data-hungry users may be satisfied with a high data plan, which often costs less than an unlimited data deal and gives you more choice. EE, O2, and Vodafone all offer iPhone contract plans with 50GB or above per month - more than enough for most of us.
iPhone deals with no upfront cost
The sheer range of choice you have over iPhone deals means there's something for every budget - and that includes being able to grab a 'free' iPhone deal with no upfront cost at all. You'll find them on lots of generations of iPhone from lots of networks, from the little iPhone SE to the latest versions.
These plans cost slightly more each month to compensate for the free device, but it's worth it if you haven't got the cash to splurge right now.
iPhone comparison
On the face of it, choosing a new iPhone can be tricky. Each year, it gets harder to tell the difference between flagship handsets. Good news is, even older iPhone's have a lot to offer.
Here's how they compare.
iPhone 11
The iPhone 11 is Apple's newest flagship smartphone.
To look at, it's as elegant and glossy as you'd expect from Apple's flagship smartphones. And its smooth glass back means it's capable of wireless charging, too.
At 6.1 inches, the screen is the same size as the XR and boasts the same LCD technology. This means that, while the iPhone 11 isn't as bright as other premium handsets, it's still crisp, and ideal for watching movies and TV shows when you're out and about.
iPhone XR
As one of Apple's most popular smartphones, the iPhone XR has a lot to offer.
At the back of the phone sits a rear camera with a 12-megapixel wide camera lens. When it comes to storage, you've got 64GB, 128GB and 256GB storage options to choose from.
And Apple says the battery should last an impressive hour and a half longer than the iPhone 8 Plus.
iPhone 8
Despite its age, the iPhone 8 is still an excellent smartphone. Like the iPhone 11 and XR, you can charge your phone wirelessly on its glass back.
On paper, the screen isn't as sharp as other iPhone's, but we're not concerned – images will still pop.
Measuring 138.4 x 67.3 x 7.3 mm, the size of the device might be a downer to some. But if you're a fan of a more compact smartphone, the iPhone 8 is well worth a look.
iPhone vs Samsung – which is best?
Whether you want superior cameras, a seamless user experience or a powerhouse processor, Apple iPhones and Samsung's Galaxy range of handsets each have a lot to offer.
When it comes to which is best, though, it depends on what's most important to you.
With that in mind, here's what each has to offer:
Screen – with new Apple iPhones, you'll get impressive OLED display. And Samsung Galaxy handsets feature the gorgeous Infinity-O display which, along with its bezel-free screen, is perfect for watching movies and TV shows. Both are excellent screens, though Samsung just beats Apple on this one.
Operating system – all Apple phones use Apple's iOS operating system. This means the Californian tech giant has total control over things like updates and security checks. Conversely, Samsung phones use the Android operating system.
Camera – both iPhone and Samsung cameras have a lot to offer. The iPhone 11 Pro, for example, boasts three powerful rear camera lenses that captures images with an impressively large field of view. You'll find a similar setup on most new Galaxy handsets, too, so it's difficult to pick a winner.
Usability – as you'd expect, both phones are pretty easy to use. On Android, little things like checking your contacts is pretty easy, as the phone displays large pictures on a contact list. And Apple's spotlight search function makes it as easy as possible to get apps and notes.
Price – to be honest, when it comes to price, there is little difference between the two. Both will be expensive. The good news is, we list the competitive deals around, right here on broadbandchoices.
So, there you have it. That's how the two manufacturer's square up against each other. As we say, though, which one you prefer really depends on how you use your phone.
Is it better to buy an iPhone from Apple or your carrier?
There isn't a huge difference between buying directly from a manufacturer or a carrier anymore. Of course, there are a few exceptions but, overall, the price remains the same across the board.
That said, if you're looking for the best deals, you're better off going for a carrier. For example, Virgin Mobile and Sky Mobile frequently offer discounts, monthly data plans and incentives for you to upgrade your plan. Apple, on the other hand, rarely offers any deals.
In terms of protection, Apple Care + provides up to two years of expert support and hardware coverage. This covers up to two incidents of accidental phone damage, though this is subject to an excess fee of £25 for screen damage and £79 for other damages. On top of this, you'll also get around the clock support from Apple experts via online chat or phone.
With a carrier, the phone will likely come with some sort of warranty – usually 12 months worth. This should cover repairs and phone replacements, though the exact terms and conditions will vary depending on the carrier.
What is the best iPhone to buy in 2023?
Right now, we'd recommend Apple's latest flagship, the iPhone 11. For starters, it costs around £720, and for this outlay you'll get the latest processor, plus all of the specs and features we mention above. And if you're prepared to spend more, you can pick up the iPhone 11 Pro and iPhone Pro Max - each the height of smartphone technology in 2020, and available to buy on contract.
Should I wait for the new iPhone in 2023?
Rumour has it the iPhone 12 will be a considerable upgrade from the iPhone 11.To that end, if you're someone who absolute must own the latest tech, we recommend you wait for the iPhone 12, which should be available to buy around mid-September.
Otherwise, the iPhone 11, with its powerful processor, excellent camera system and gorgeous design, is still one of the best smartphones around in 2020, and well worth it for the price.
What's the cheapest iPhone right now?
At the time of writing, you can pick up an iPhone 7 on a 24-month contract from between £16 and £30 per month. And the iPhone 8 on contract starts from around £19, depending on your data requirements.
If you're looking for a newer iPhone, however, the iPhone SE 2020 version costs around £420 to buy outright. Contracts generally start from around £19 per month, though this depends on how much data, texts and call time you need.
More handset brands
There's never been a better time to find a mobile deal which suits you...
Samsung- Packed with great specs and sharp designs, Samsung consistently delivers high-quality phones.
Google- It may only be a small range, but Google phones are powerful, stylish and offer a great Android experience.
Huawei - Big on style and functionality, and low on price, Huawei's phones cover everything from premium models to mid-range money savers.
Frequently asked questions
Is it better to buy an iPhone outright or pay monthly?
This depends. For some, paying for an iPhone in installments is a lot more practical than forking out a large sum of money upfront. That said, if you opt for a 24-month mobile contract, you'll likely pay out more than the phone is actually worth over those months. This is because your contract will also cover your data, texts and minutes allowance, plus network overheads.
To that end, it pays to have a think about what's more convenient for you. If you can afford to pay for the phone upfront, purchasing a SIM only contract will work out cheaper in the long-run. But if you can't, then you'd be better off researching pay-monthly contracts that are within your budget.
Is there going to be a new iPhone in 2023?
Yes. The next iPhone slated for release in 2020 is reportedly called the iPhone 12. And if rumours are to be believed, it'll sport significant camera, processor and design upgrades.