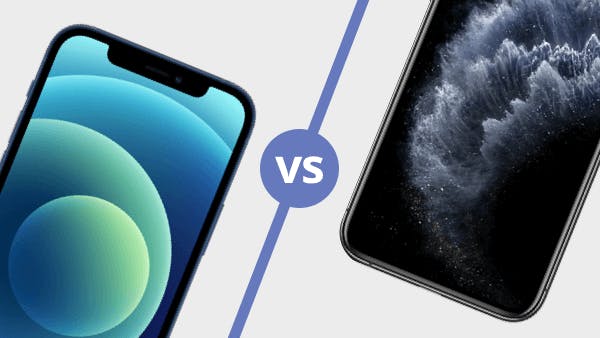 Torn between the iPhone 11 and the iPhone 12? Not sure if the iPhone 12's better screen and faster connectivity justifies the higher price tag? Read on and we'll help you make an really informed buying decision.
Some iPhone upgrades are bigger than others. So how much difference is there between 2019's iPhone 11 and 2020's iPhone 12? We take a look...
iPhone 12 Pro vs iPhone 11: what's the difference?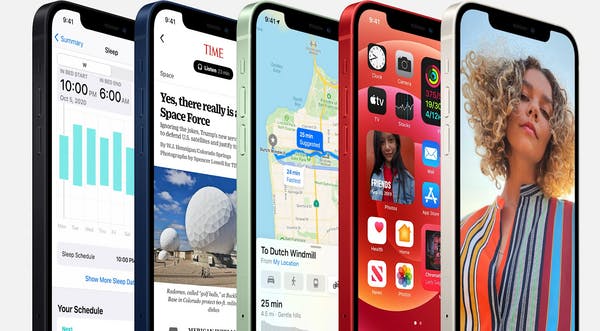 Image: Apple's iPhone 12 comes in an array of eye-catching colours.
Cosmetically, not an awful lot. Sure, the iPhone 12 features more rounded edges for a back-to-the-future feel that recalls the iPhone 4 and 4S.
But in no sense is it a radical departure in the looks department from 2019's iPhone 11, with both phones dominated by their all-display designs.
The similarities don't end there. Both screens are 6.1 inches, with a 'notch' at the top that houses a front-facing camera.
They're also both rated IP68 for water-resistance and feature glass back sections that allow them to be charged wirelessly. And both dispense with such olde-worlde fixtures and fittings as headphone jacks too.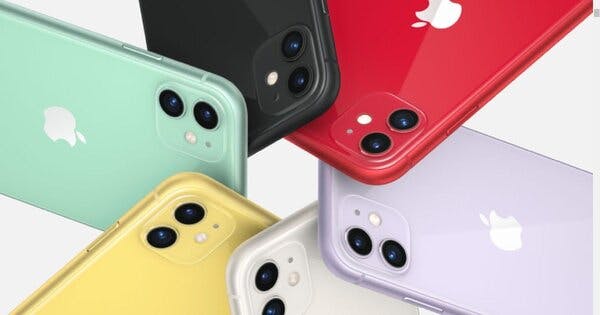 Image: The iPhone 11's colourways include an appealing mint and lilac options.
But as we'll see the iPhone 12 is superior in ways that aren't immediately apparent to look at.
It's better at photography. It's got 5G support for faster mobile internet on the move. And it's powered by a mightier processor.
Compare iPhone 12 deals
| Handset Name | Data Amount | Monthly Costs |
| --- | --- | --- |
| iPhone 12 (64GB Purple) | 10GB data | £17.00 |
| iPhone 12 (64GB Purple) | 0MB data | £17.00 |
10GB of 5G data
Unlimited minutes
Unlimited texts
£139.00 device cost
download speed limit
Special offers with O2 Priority

24 month contract

From MobilePhonesDirect.co.uk

Unlimited 5G data
Unlimited minutes
Unlimited texts
£84.99 device cost
download speed limit

24 month contract

From MobilePhonesDirect.co.uk
Compare iPhone 11 deals
iPhone 12 vs iPhone 11 design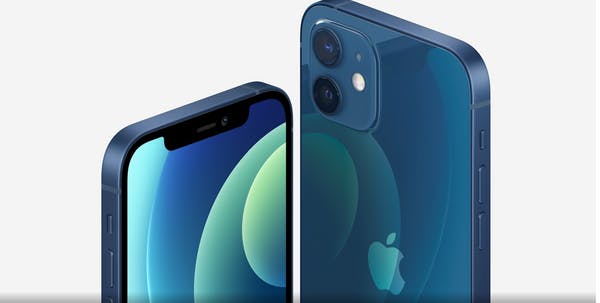 Image: The iPhone 12, complete with substantial screen notch and curved, iPhone 4S-style edges.
The more rounded edges of the iPhone 12 continue to split opinion. Some claim that its resemblance to the iPhone 4 and 4S was a sign that Apple had run out of new ideas. Others liked its retro modernism.
As for us? Well, since the small changes make no real difference to overall feel and function of the phone, we're not terribly fussed. They're both really lovely to behold.
However, what is worth noting is that despite housing same-sized screens, the iPhone 12 is slightly smaller. And at 164g compared to the iPhone 11's 194g, it's lighter too.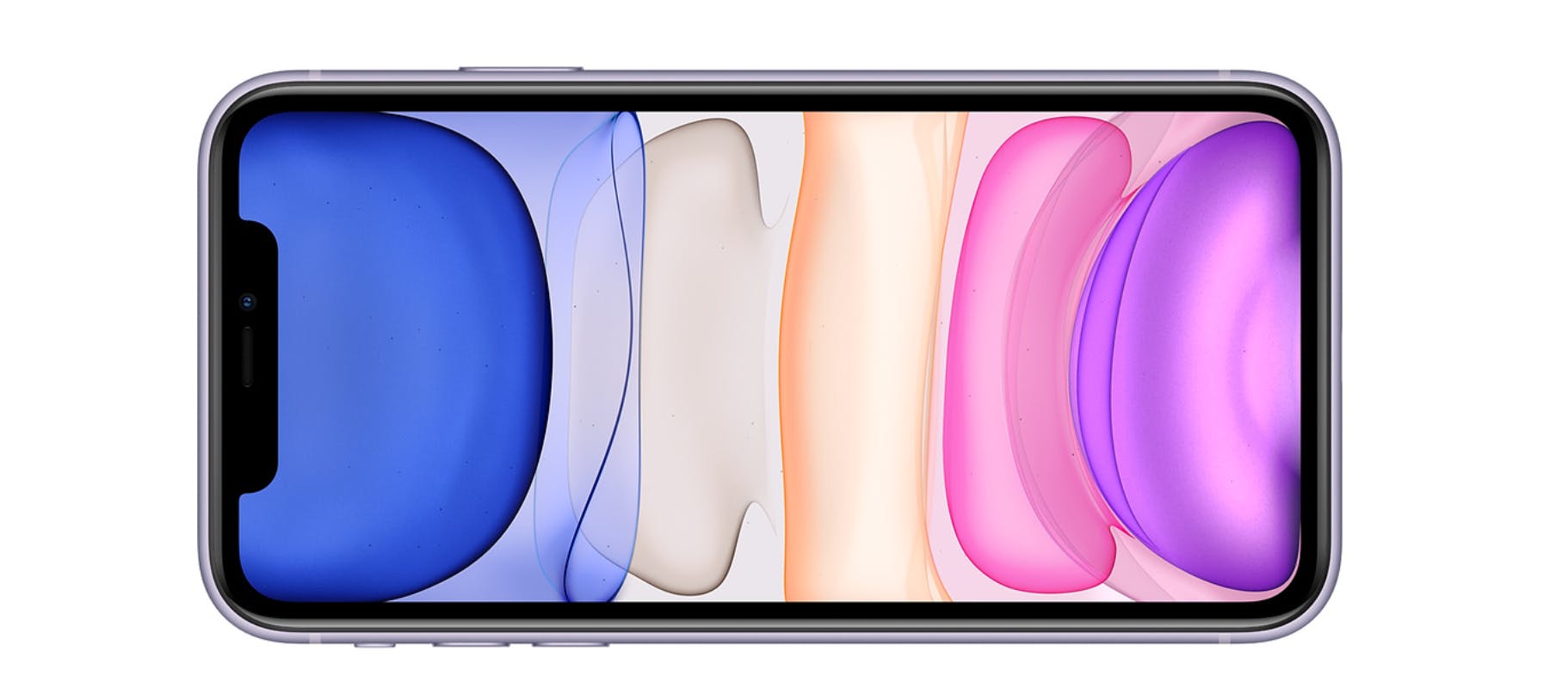 Image: iPhone 11, with the same screen notch. But less advanced LCD display technology.
Finally although both phones have an ostensibly identical IP68 rating, the iPhone 12 is much more water-resistant.
It can withstand submersion in up to six metres of water for half an hour, compared to two metres for the iPhone 11.
Verdict: Lighter, more compact and more water-resistant, the iPhone 12 takes this category.
iPhone 12 vs iPhone 11 camera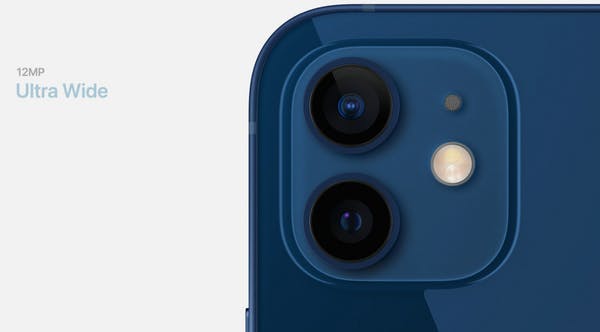 Image: Note the iPhone 12's dual lens camera, which is almost identical to the camera array on the iPhone 11.
Like the iPhone 11, the iPhone 12's main, rear camera pairs a 12-megapixel standard wide lens with a 12-megapixel ultrawide lens.
Around the front it's the same story, with both phones equipped with an identical 12-megapixel camera for selfies.
Both have a dedicated Night Mode. But the difference is that the iPhone 12's Night Mode works with all three camera lenses. Not just the wide lens. That means better results in low light, more often.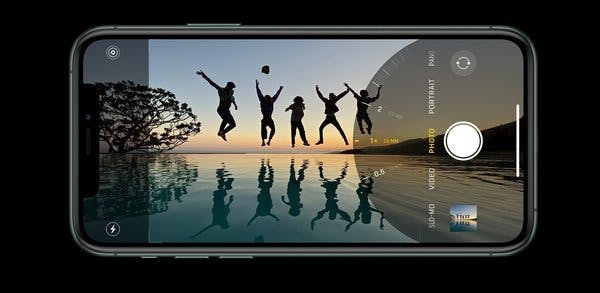 Image: Lining up a landscape shot with the iPhone 11.
Otherwise the phones have largely the same array of camera features, including optical image stabilisation, Portrait Lighting with six effects and a Portrait mode with adjustable depth.
Verdict: The iPhone 12 is a better cameraphone. But not by a huge margin. If you're in the market for the best iPhone for photography, take a look at the Pro models instead.
iPhone 12 vs iPhone 11 screen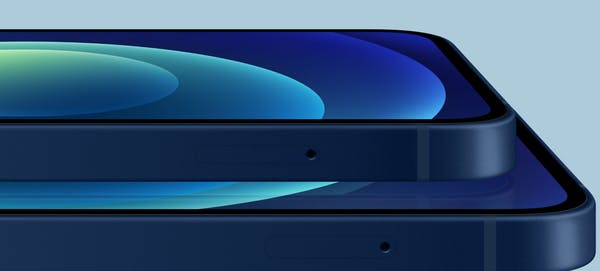 Both phones' screens come in 6.1 inches and feature notches, or so-called 'cut-outs', at the top that eat into available display area. But that's where the similarity ends.
While the iPhone 11 employs LCD technology, the iPhone 12 is equipped with an OLED display. The latter also packs in more pixels, by some distance.
The result? The iPhone 12 serves up brighter, crisper pictures and richer, deeper colours for a superior mobile video experience. And it performs better and is more visible in bright light, too.
Verdict: The iPhone 12 takes this category comfortably.
iPhone 12 vs iPhone 11 battery life and performance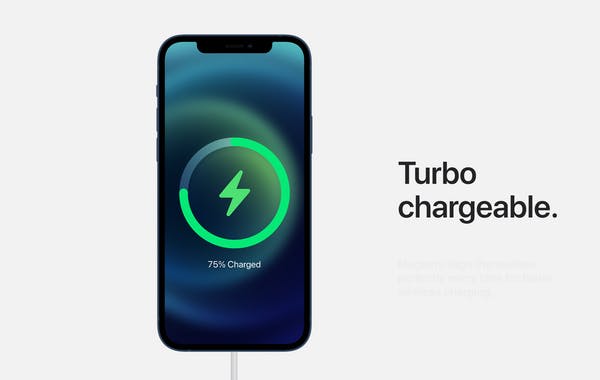 The iPhone 12's battery is 3,100mAh, while the iPhone 11's is 2,815mAh. So unusually, the newer model has a smaller power pack.
So does that mean it wears out faster? Not if you believe Apple. It claims that the 10 per cent smaller battery is offset by the iPhone 12's more efficient, less resource-hungry A14 processor.
Is that true in practice, though? Well, we found that the iPhone 11 gave us more than 11 hours of use or so, the iPhone 12 generally topped out at just over ten hours when used over 4G.
When on 5G, the iPhone 12 performed worse and struggled to provide much more than eight and a half hours.
As you'd expect from smartphones powered by the A13 (that's the iPhone 11) and A14 processors (the newer chip at the heart of the iPhone 12), both phones operate with impressive zip and handle multi-tasking with consummate ease.
Verdict: Surprisingly, the iPhone 11 lasts significantly longer. If you're planning to use 5G on an iPhone 12, we'd recommend you invest in a big battery pack.
iPhone 12 vs iPhone 11 software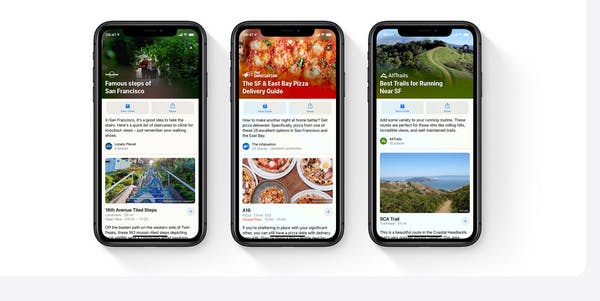 The iPhone 12 comes with the iOS 14 iteration of Apple's operating system out of the box, while the iPhone 11 is upgradable to the same software and retains all its key features.
As newer additions to Apple's iPhone range, you can expect both phones to be compatible with new versions of iOS for years to come.
iPhone 12 vs iPhone 11 verdict
5G is the iPhone 12's major 'sell'. But because availability of the service is so limited, it's not the selling point that Apple seems to think. And as our tests indicate, where you can get 5G it'll wear down your battery much faster.
At just under £800, the iPhone 12 is a very, very good phone with a display that easily outperforms the iPhone 11.
But because the camera is only marginally better than the iPhone 11 and 5G is still limited, it's a moot question as to whether it really justifies the extra outlay.
The iPhone 11 offers most of the same features and lasts longer. And at £600 SIM-free, it's the one we'd recommend.
Compare iPhone 12 vs iPhone 11 deals
Minded to get the iPhone 11? You'll find a selection of the standout iPhone 11 deals on our comparison tables.
Think you'd like the iPhone 12 instead? Take a look at what we consider the best iPhone 12 deals now.