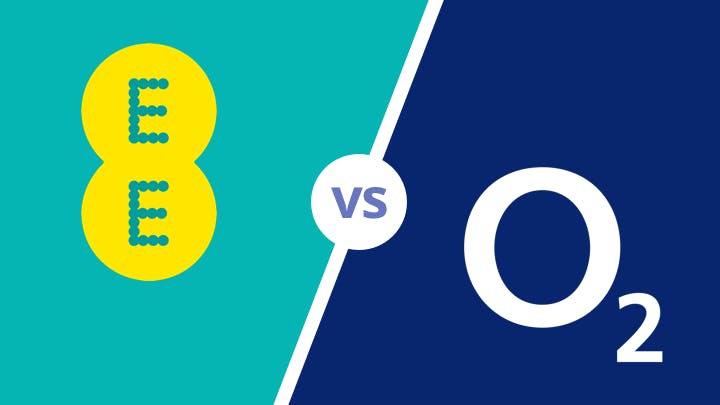 Prices. Coverage. Speeds. Customer loyalty schemes. We take a look at all of O2's and EE's selling points to help you make your mind up.
EE's the fastest. O2 might just be better for freebies and customer incentives.
But what about coverage and customer service? And who's best overall? Our O2 and EE comparison has the answers.
EE vs O2 plans and pricing
EE and O2 offer some of the best coverage, speeds and customer loyalty schemes around.
In turn, that means their phone and SIM-only prices are a bit higher than the likes of VOXI and Smarty.
But as we'll see, you get a lot for your money...
EE phone and SIM only plans
EE offers three types of pay monthly phone-and-contract and 12-month SIM-only plans: 4G Smart Plans, 5G Smart Plans and Essential Plans.
The cheapest Essential Plans start from a bit more than £10 per month and offer inclusive roaming in 48 European locations and a Tree Service pack, that gets you an annual MOT for your phone.
Smart Plans are pricier. And differ from Essential Plans principally through Swappable Benefits, which let you choose a different benefit each month.
These include free BT Sport or the option to extend the range of countries in which you can use your UK allowances.
If you're signed to a phone and SIM contract on a Smart Plan, you'll also be able to upgrade to a newer phone at any time.
Finally, there are 5G Smart Plans. As the name suggests, these bag you super-fast 5G speeds (where the service is available) and the option to have up to three Swappable Benefits at any one time.
If you don't want to commit to a 12-month SIM-only deal, EE also offers Pay as You Go SIMs.
These work on a rolling-contract basis, with top-ups that get you data, calls and texts allowances to use within 30 days of activation.
O2 phone and SIM only plans
O2's major unique selling point is its Custom Plans. These let you tailor your phone-and-allowance contract so it matches your needs as close as possible.
You can, for instance, decide how much you're prepared to pay upfront, as well as the length of your plan (from three months to 36 months). And you can choose your data allowance too.
O2's SIM-only plans also start from a shade over £10 per month and are available as 30-day, 12-month or 18-month contract options. All of which include daily offers with Priority and free O2 WiFi.
Cheaper O2 plans offer inclusive roaming in Europe, while the more costly ones get you inclusive roaming in destinations such as Australia and Guatemala.
Verdict
EE plans get you the UK's fastest speeds, even on lower priced plans.
Conversely, EE doesn't offer anything comparable to O2'S Custom Plans. So we're calling this a draw.
EE vs O2 coverage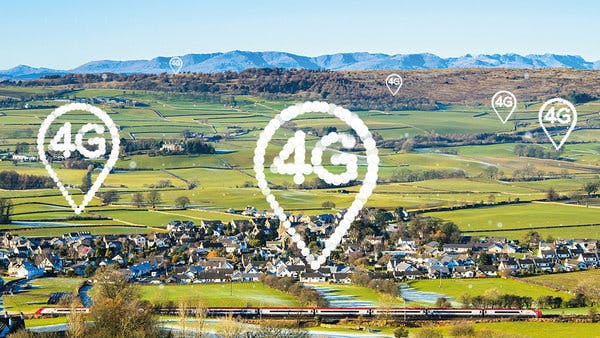 At the time of writing, EE's 4G coverage spans 99% of the UK population. While O2's population coverage comes in at 95%.
We take a closer look at how the networks compare for 5G coverage further down.
Verdict
A comfortable win for EE.
EE vs O2 speeds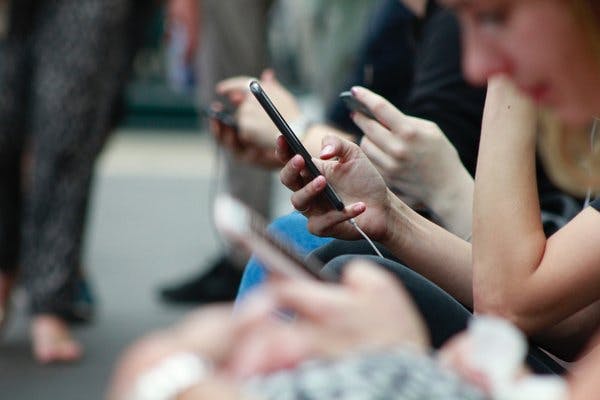 EE's 4G service is faster than O2's, with an average download speed of 32.5Mbps, according to Open Signal's April 2019 Mobile Network Experience report.
Average 3G speeds for the period measured were 5.8Mbps.
O2 customers get an average speeds of 14.1Mbps and 4.9Mbps for 4G and 3G respectively, during the same period.
Verdict
EE has invested heavily in making its network fast. So it's not surprising that EE wins this category by some distance.
Find out more about networks' 4G speeds with our guide.
EE vs O2 customer service
In Ofcom's study for the last quarter of 2018, EE outperformed O2 for customer service. But not by much.
O2 generated 3 complaints per 100,000 customers during the period. EE generated just two complaints per 100,000 subscribers.
Both networks offer UK-based support, which is free to call from your mobile.
EE's call centre is open between 8am to 9pm weekdays and 8am to 8pm on weekends.
O2's call centre opening hours are 8am-8pm weekdays and 9am-5pm on weekends.
Verdict
It's close. But EE wins this one by a nose.
EE vs O2 Wi-Fi hotspots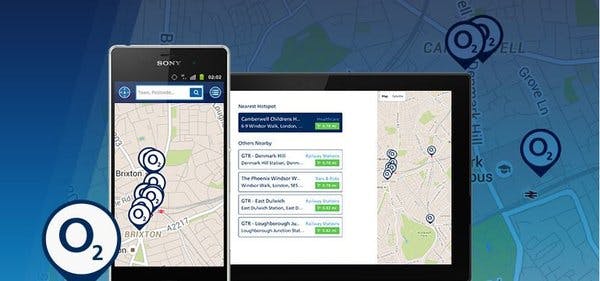 O2 customers get access to millions of free-to-use O2 WiFi hotspots around the UK, so are able to save their paid-for data allowance and get online in areas where reception is bad.
EE customers can connect to BT WiFi network of five million hotspots free of charge.
Among the locations you'll find them are Starbucks, shopping centres and at Thistle, Hastings, and Hilton hotels.
EE and O2 also offer WiFi 250 stations on the London Underground.
Verdict
It's a draw here. There's very little between them.
EE vs O2 roaming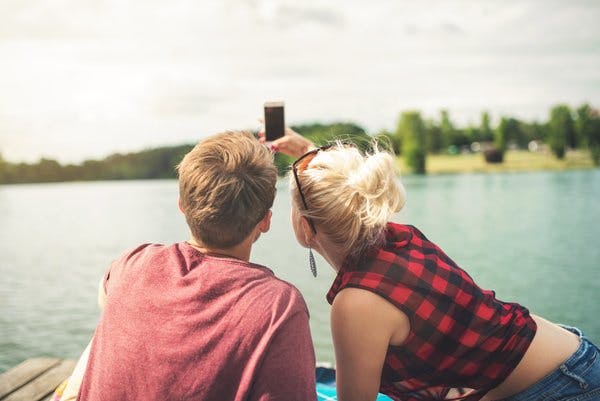 EE offers inclusive roaming in 48 locations on its Smart Plans and cheaper Essential Plans.
However, Smart Plan customers can extend this to locations beyond Europe by choosing this as their Swappable Benefit.
Essential Plan customers who want to extend their roaming range can sign-up for an add-on for an additional charge.
O2 offers inclusive roaming in 48 locations in Europe on all plans. O2's more expensive plans allow you to use your UK allowances in 75 destinations, including the USA.
Verdict
Both networks' cheaper plans offer inclusive roaming in the same number of locations.
And their roaming further-afield destinations are broadly similar and comparably priced too.
It's another draw, then.
EE vs O2 bonuses and rewards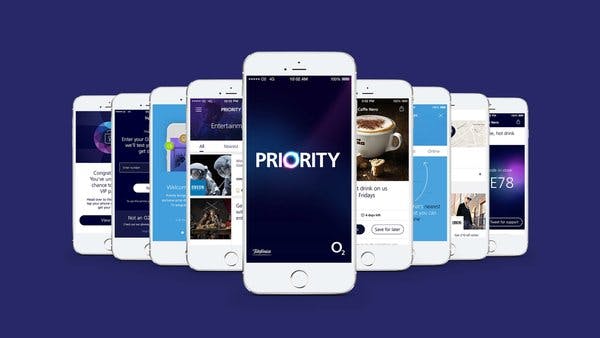 At the time of writing, EE is offering all new customers three-months' free BT Sport and six-months' free Apple Music.
EE customers on Smart plans get to choose from a range of Swappable Benefits, such as BT Sport app or a Roam Further Pass.
There's also the Video Data Pass that lets you watch as much Netflix, BBC iPlayer, YouTube, BT Sport or Prime Video as you like without eating into your data allowance.
O2 customers get use of its highly rated Rewards scheme, which includes freebies, discounts at high-street stores and restaurants and priority-booking at O2 venues.
Verdict
EE has some great benefits. But they come at a price.
And it doesn't offer anything comparable to O2's freebies-for-all Priority scheme. So this category goes to O2.
EE vs O2 5G coverage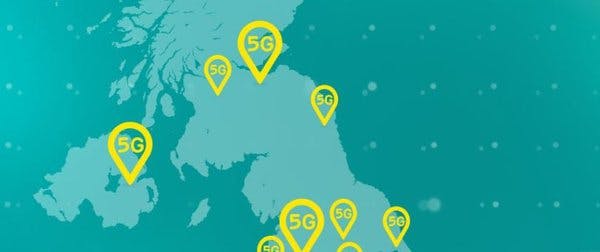 EE has rolled out 5G to six cities at the time of writing. But plans to make 5G available in 26 towns and cities between 2019 and 2020.
O2's 5G service goes live October 2019 in six cities. By summer 2020, it's aiming to cover 50 towns and cities across the UK.
Find out more about 5G with simple, one-stop guide
Overall winner: EE
O2 has the edge when it comes to customer incentives.
But EE trumps O2 for all the key measures of network quality, such as coverage, speeds and customer service. Which makes it our winner.