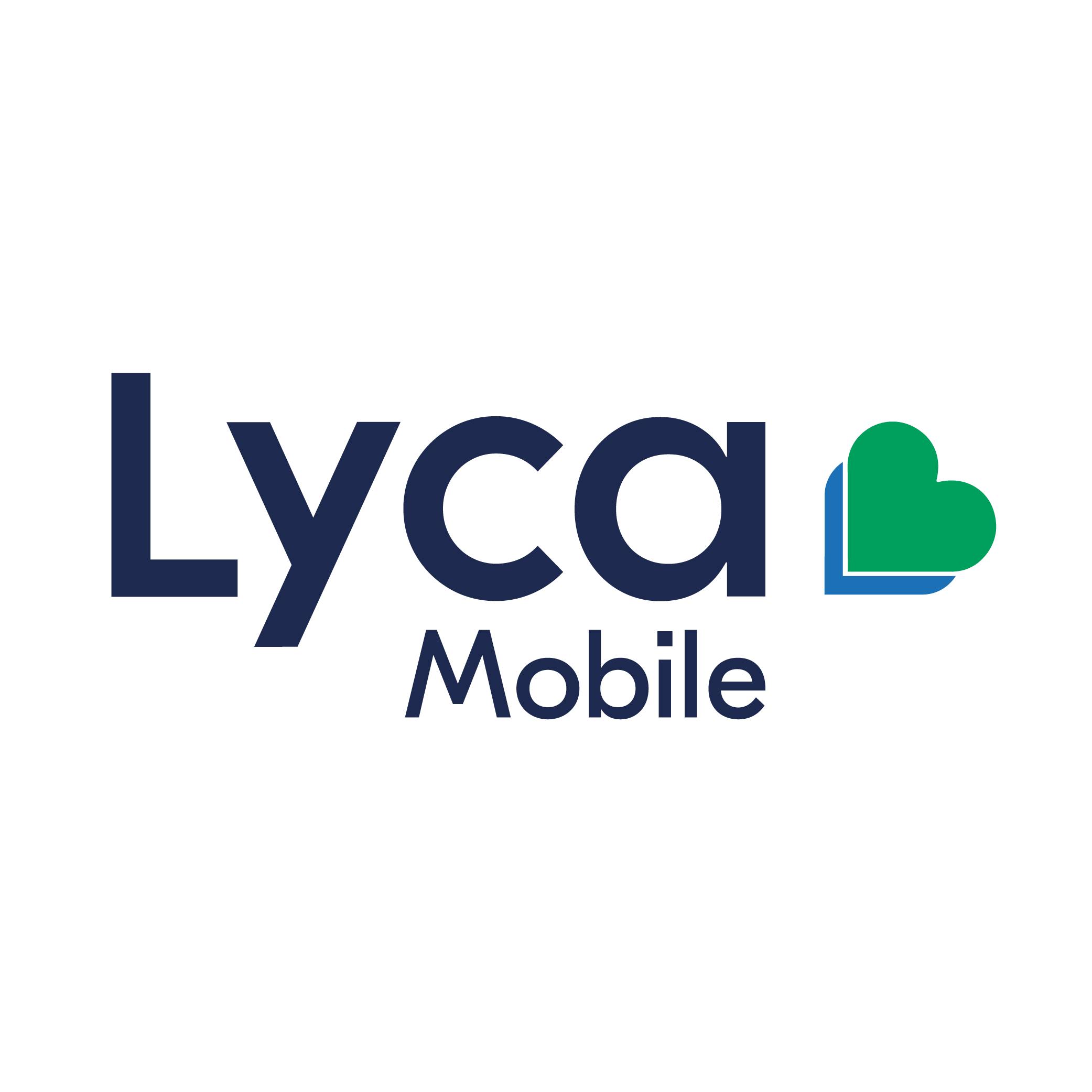 Lyca Mobile is built for people who want to make lots of international calls, with great packages featuring inclusive minutes for calling abroad. It isn't just about those with friends and family overseas, though. It offers a solid range of SIM only plans to rival bigger names, all while using O2's network to ensure widespread coverage across the UK.
Read on and we'll give you the complete lowdown on Lyca Mobile, from how its plans stack up to whether its customer service cuts the mustard.
What's good about Lyca Mobile?
Affordable SIM only plans
Great deals for anyone who makes a lot of overseas calls
Decent coverage
EU roaming available on most plans
What's bad about Lyca Mobile?
Can't roam outside the EU
Customer service could be better
Its doesn't offer traditional phone contracts
No 5G support for iOS devices (just yet)
Lyca Mobile SIM-only plans
Lyca Mobile has a broad range of SIM only plans, starting at a more than ample 15GB and going all the way up to unlimited data.
The latter are ideal for anyone commuting and in need of hours of video streaming via Netflix or Prime, or those who want to game for hours on end away from the home.
There are UK and International plans, with SIMs tailored to which country you want to call.
This is great if you already have a phone you like, but just want to be able to call abroad without spending a fortune.
What's more, all Lyca Mobile SIMs now come with 5G as standard. Great if you've got a 5G enabled phone and have coverage where you live.
Verdict
Excellent. We're fans of Lyca Mobile's SIM only plans, especially as they offer good cut price action for both UK only and international users.
The fact they're rolling 30-day contracts is also a bonus.
Lyca Mobile contract plans
Lyca Mobile does not offer traditional phone contracts. Rather, it sells phones directly, for which you can choose to pay outright or spread the cost over six, 12, 18, 24 or 36 months.
Just be aware that you could end up paying hefty interest by taking the latter option.
The range of devices on offer is solid, including the latest iPhone 13 range and Samsung's Galaxy S22 lineup, as well as cheaper devices from smaller manufacturers.
While you can pair a Lyca Mobile SIM only deal with a phone bought directly from it, or choose to go with a different provider, if you want a phone contract that offers a phone at low or no cost, you're going to need to look elsewhere.
Verdict
Poor. You won't find phone contracts to rival big players like EE or Three, or even iD Mobile for that matter. If you want a phone contract and a new handset included, choose a different network.
Lyca Mobile coverage
Lyca Mobile uses O2's network. As such coverage is decent, although not as good as rivals like EE.
Its 4G covers 99% of the UK population, while its 5G network is expanding rapidly too.
Unless you live in an extremely rural area, you're likely to get Lyca Mobile 4G coverage, while 5G will be found in bigger towns and cities.
It's worth noting, however, that Lyca Mobile's 5G support is currently limited to just Android devices. So, if you have an Apple iPhone, you won't be able to use 5G - though Lyca is working to provide 5G support to iOS handsets in the near future.
Verdict
Good. Lyca Mobile is backed by O2, with solid coverage throughout the country.
Lyca Mobile pricing
Lyca Mobile has some excellent SIM only offers that won't break the bank.
At the time of writing, its deals are available at half price for new SIM only customers, meaning a 15GB deal with unlimited calls and texts costs just £5 initially, rising to £10.
While this makes it cheaper or in line with the likes of Three, Vodafone, O2 and EE, there are cheaper deals to be had from smaller networks such as VOXI and Smarty.
What Lyca Mobile does offer, though, is additional international minutes, as well as inclusive EU roaming. The latter is harder to come by these days, so if you travel a lot, then this could be the way to go.
Verdict
Good. Lyca Mobile won't leave you broke and if you already have a phone you like and call abroad a lot, its SIM only plans represent good value for money.
Lyca Mobile customer service
While some online reviews suggest Lyca Mobile's customer service is casual and can take a long time to resolve complaints, the network enjoys an impressive 4.6 rating on TrustPilot, with 75% of over 12,000 reviews saying customer service is excellent.
Lyca does not feature in the latest Ofcom report into mobile customer service.
Verdict
Good. Lyca Mobile rates well with its customers, although without Ofcom data it may be best to do further research online before signing up.
Lyca Mobile extras and benefits
Lyca Mobile is all about the basics. That means extras such as sports viewing apps, cut price cinema deals and free streaming access aren't available.
If you want these, then it may be a case of looking for deals with networks like EE, Vodafone or O2.
Verdict
Average. No extras means no chance to get cash off apps or services, although it does keep overall costs down.
Overall verdict
Lyca Mobile is all about doing the basics well, serving customers who want to call abroad. Its SIM only plans are wide ranging and comprehensive.
However, it lacks phone contracts that make other networks enticing, while rivals are now catching up when it comes to calling overseas.
The inclusion of 5G is welcome, but it really needs to get its SIMs working with the latest 5G fuelled iPhones.
Customer service rates well online, but the lack of extras could be a deal-breaker for those who want perks to make their mobile contract a bit more exciting.