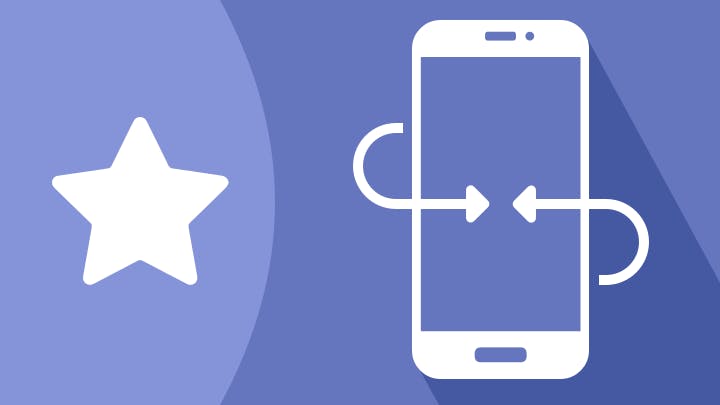 If you're looking for a low price mobile phone deal, you could get a steal by going for a refurbished phone rather than a brand new one.
Today's best refurbished phone deals
These handsets have been previously owned, but fixed up so they're good as new - and because they're technically second hand, they cost far less. Contract deals are available too, spreading the cost out and making your phone even more affordable.
Read on to find out all you need to know about buying refurbished phones - or get comparing deals straight away with our tool.
What's a refurbished phone?
A 'refurbished' phone - also known as a reconditioned or refreshed phone - is a mobile that was previously owned, but has been fixed up so it's good as new and ready to sell on to its next owner. It will have been wiped back to its factory settings; had any broken, slow, or dodgy parts fixed or replaced; and been thoroughly tested and checked over.
Sometimes these are handsets that got returned because of a fault (which then gets fixed) - or perhaps the previous owner simply didn't need it any more and traded it in. Most of the recyclers that we feature on our recycling comparison service like to buy phones, fix them up, and sell them on again as refurbs.
So, a refurbished mobile isn't exactly new, but rest assured it's been given a good check over to make sure it works perfectly. And best of all… refurbed phones are a lot, lot cheaper than brand new ones. Sometimes you'll find the latest top smartphones for half the price.
How to find the best refurbished handset deal
The best way to find the deal for you on a refurbished phone is by comparing your options with us.
Use CompareMyMobile's mobile comparison tool to see all the contract deals we have available on refurbished handsets. They're available from various networks and resellers, so there's a lot of choice. All you need to do is select 'Only refurbished' from the filter at the side, and we'll just show you deals on low price, reconditioned phones.
You can pick the phone model you want in the filter, select a few to compare their deals side by side, or just browse what's available.
Here our this month's top refurbished handsets:iPhone XiPhone XSiPhone XS MaxiPhone XR
Can I get a refurbished iPhone deal?
Yep. Lots of retailers offer contract deals on refurbished iPhones - they're some of the most popular refurb models, in fact.
To see refurbished iPhone deals and compare what you can get, take a look at our iPhone deals - or just pick the iPhone you want from the comparison grid - and select 'only refurbished' on the filter.
You can also get…
…and loads more.
Pros and cons of refurbished phones
So, is a refurb mobile for you? It's a great choice if you want to save some cash, but make sure you know what you're getting.
Pros of refurbished phones
They're cheaper - you can get top smartphones for a fraction of the price
You're guaranteed that any dodgy parts have been fixed or replaced, and that the handset you get will be in good working order
Lots of choice over which device, network, and allowance you get
Re-using and recycling handsets is good for the environment
Sound good? Take a look at our deals and compare your options:
Cons of refurbished phones
Not everyone likes using a pre-owned phone - if you prefer getting a new device fresh out the box and peeling the plastic film off the screen, a refurb isn't for you
Your phone might have signs of use, such as scuffs on the body
You'll get less cash for it if you sell it to a recycler
If you'd rather have a brand new phone, compare mobile contract deals with our tool and select 'exclude refurbished' from the filters.