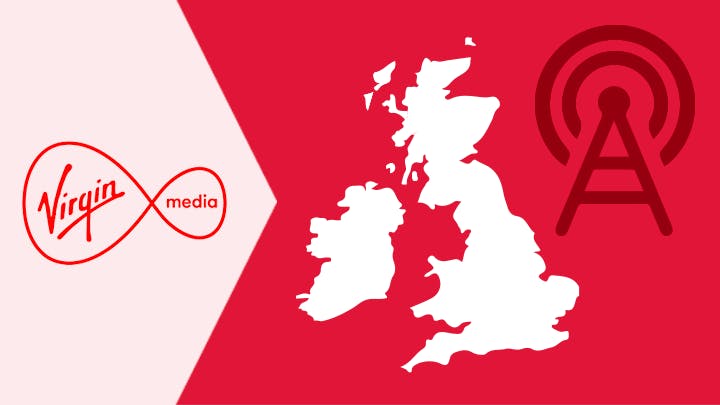 Virgin Mobile deals come from the same company who provide your superfast broadband and cable TV - and their top quality services extend to their mobile arm too. The provider has a nice range of mobile plans at good value prices, rocking some rather nice perks like data-free messaging.
Compare everything you can get with our mobile comparison table, or read on for more info on what you can get and how to choose a deal.
Top Virgin Mobile contracts this week
With Virgin Mobile, you can get mobile contracts that give you a phone, and SIM-only deals that give you just a SIM card. It also offers pay-as-you-go SIMs, though they come with fewer benefits than pay-monthly plans.
All pay-monthly deals, whether you've got a handset or just a SIM on its own, have a few nice bits and bobs. They all have unlimited texts, and data-free use of Twitter, Facebook Messenger, and WhatsApp messaging which doesn't come out of your allowance. And you can roll over any unused data allowance to use the next month.
Virgin Mobile SIM-only plans
Virgin Mobile's SIM-only plans can be used in any unlocked phone, and are available on a good choice of allowances. That ranges from 4GB of data per month to unlimited data. What's more, all SIMs come with unlimited calls and texts.
They're all on 30-day rolling contracts, giving you ultimate flexibility to cancel or change your plan at any point.
Take a look at Virgin Mobile's SIM-only plans using our comparison tool, and you can see how they all compare. All you need to do is pick the one with the best price and allowance - remember you can change it later if it doesn't quite fit your use.
Or take a look at our best SIM-only deals.
Virgin Mobile contracts and pay monthly deals
A decent range of handsets are available on Virgin Mobile pay-monthly contracts, including the latest iPhones and Samsung Galaxy phones, plus mid-range and budget models too. Monthly allowances on offer are the same as what you'll find on SIM-only, going up to unlimited data.
All Virgin Mobile contracts are 'Freestyle', which basically means they're a lot more flexible than phone contracts from most networks. Your monthly bill is split into what you owe on the phone, and the cost of your SIM plan - so you can change your SIM tariff up or down whenever you like, and have the option to pay off the remaining handset cost and get a new one before your contract is up.
With our mobile comparison tool, you can compare all Virgin Mobile's phone contracts to find one that works for you. Pick the handset you want from the filters, or pick a few and see how their deals match up.
Then it's just a case of choosing the allowance that suits you best at a tariff that fits your budget. Remember you can switch it to a higher or lower one at any time, though it'll alter the monthly cost.
Virgin Mobile coverage
Virgin Mobile uses the Vodafone network to deliver its 4G services. Over 99% of the population is covered by the network.
Be sure to use Virgin Mobile's coverage checker before you commit to a plan, of course. All networks have black spots, especially in difficult-to-reach areas.
Virgin Mobile's 5G service launched in January 2021 and at the time of writing is available in 100 towns and cities across the UK.
Other mobile networks
Find and compare SIM-only plans and contract deals from mobile networks in the UK.
Popular phones on Three right now
Frequently asked questions
What are Virgin Mobile's benefits and perks like?
There are a few bonuses you get with your Virgin Mobile plan, such as…
Unlimited calls and texts to other Virgin Mobile phones, if you have Virgin Media broadband or TV
Free use of Virgin Media Wi-Fi hotspots, including Wi-Fi on the London Underground
Free gadgets with certain contract plans, such as tablets, VR headsets, and headphones
Want to find out if Virgin Mobile is any good? Read our full review here.