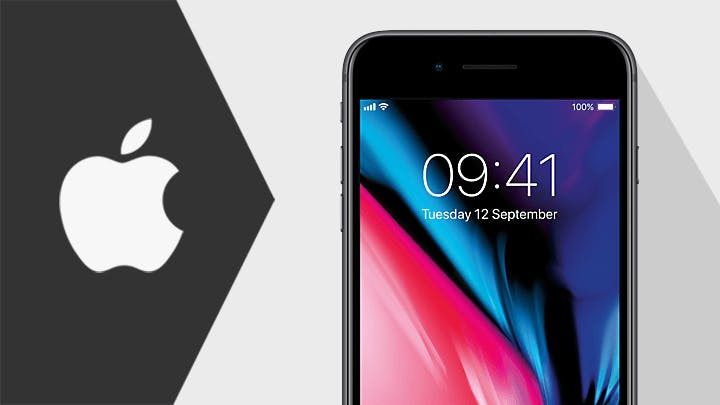 A bigger cousin of the iPhone 8, the iPhone 8 Plus is one of Apple's high-powered 'phablets' - meaning it's sized somewhere between a phone and a tablet. It's got a few other upgrades added on too that make it a joy to use, meaning this is a phone well worth considering.
iPhone 8 Plus at a glance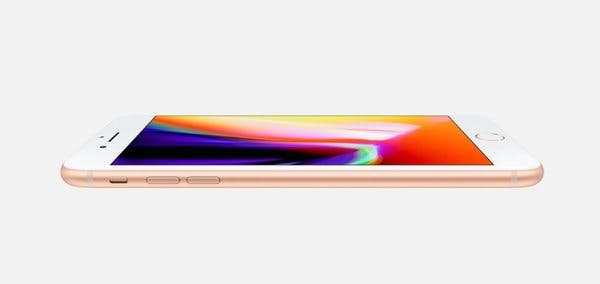 Hailing from Apple's 'Plus' range of phones, the iPhone 8 Plus is just that bit larger, sporting a bigger screen and some better innards too.
Apart from its size, it has the same design as the regular iPhone 8, complete with the shiny glass back that allows for wireless charging. (Android phones which come with wireless charging include Samsung Galaxy S8 and S9.)
The display is a whopping 5.5 inches in size, with a crisp 1080 x 1920 pixel resolution. True Tone tech means it can adapt to the lighting around it, so it's always nice and clear.
Another big improvement is in the camera. On the back, there's a dual-lens 12MP snapper, complete with 2x optical zoom and Portrait Mode for more professional-looking snaps.
It's also a whole lot more powerful, rocking hexa-core processors and 3GB of RAM. Battery life is far better too, and it even has fast charging.
There's no headphone port with this iPhone, though - you'll need to use the included Lightning port adaptor to plug standard headphones in.
iPhone 8 Plus design and screen

The iPhone 8 blends a glass rear plate with appealingly curved edges. The downside is that the glass means it's more fragile than older phones that had a more robust metal construction.
Next to all-screen phones, such as Apple's own iPhone X and iPhone 11 and Samsung's newer Galaxy S models, the large bezels around the iPhone 8 Plus's relatively small 5.8-inch look a bit ungainly.
That said, the iPhone 8 Plus's display is crisp and sharp. And easily good enough for an enjoyable experience when you're watching videos on the move.
iPhone 8 Plus battery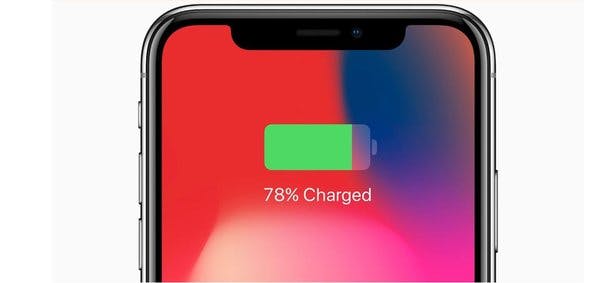 Expect to get about 13-14 hours from the iPhone 8 Plus on a single charge, after a typical day of watching the odd video, playing some games and checking social media and email.
The USB-C fast charge mode is useful and takes about half an hour to go from zero to 50%. But be aware that you'll need to buy a fast-charger separately. Apple doesn't supply one in the box.
If you're minded to, the iPhone 8 Plus's glass back also means you can charge it wirelessly by placing it on a wireless charging mat. But once again, this is sold separately.
iPhone 8 Plus camera specifications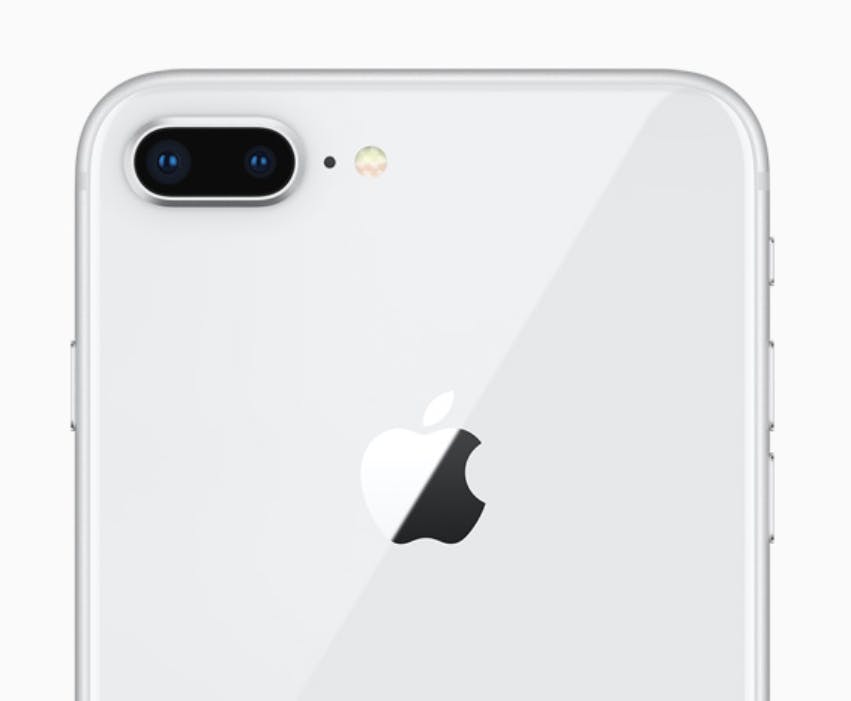 Made possible by pairing a 12-megapixel wide-angle lens with a 12-megapixel telephoto lens, the iPhone 8 Plus's Portrait Mode is excellent. Even in 2020, the depth-of-field and background blur effects look really striking.
There are a host of new modes to choose from. But we've always liked the Portrait Light option best. This allows you to transform the lighting so that your subject is shrouded in what looks like stage light, while blacking out the background entirely.
More generally, we found the iPhone 8 Plus made it pretty easy to good results all round. Even in challenging light conditions.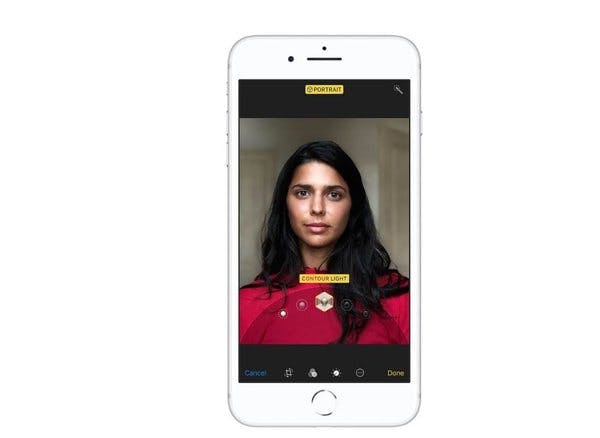 The wide-angle lens is good for panoramic shots. And while zoom isn't lossless by any stretch of the imagination, it still serves up shots packed with detail.
The front camera makes a decent fist of selfies. And the option to record video footage in lush 4K and in slow motion comes in handy for your mini movies.
iPhone 8 Plus contract options
Need an iPhone 8 Plus deal with a lot of data? Got an idea of how much you'd like to pay upfront for an iPhone 8 Plus contract? Maybe you're in the market for some value-adding freebies? We've tracked down our best iPhone 8 Plus deals, whatever your criteria.
Cheap iPhone 8 Plus deals
You'll find the cheapest iPhone 8 Plus deal for you by sorting the comparison table by total cost, which shows you deals with the best overall value. Pick everything you want from the side filters, then use the sorter to push the lowest priced plans to the top of the grid.
The cheapest iPhone 8 Plus deals of all are usually ones on value networks; deals only available through resellers; or deals on refurbished handsets.
Lower monthly allowances and models with lower storage capacity mean cheaper prices too - but make sure you still have enough space and data for how much you use.
Top iPhone 8 Plus deals by network
Use CompareMyMobile's comparison tool to find the best iPhone 8 Plus deal. We pull in deals from an extensive range of UK networks and resellers so you can sort through them and see which one is best for you. The filters at the side of the page will help you narrow them down to ones that fit what you need.
Here are some of the major networks you can choose from:
iPhone 8 Plus deals with iD Mobile
Although not a household name, iD Mobile has carved out a strong identity for itself in recent years thanks to its super affordable SIM-only deals and phone contracts.
To find out more about iD mobile, check out our iD Mobile network review
iPhone 8 Plus deals with EE
If decent Wi-Fi coverage is particularly important to you, EE is well worth a look. Its coverage reaches most of the UK. To that end, it's ideal for anyone who relies on a sturdy Wi-Fi connection, particularly freelancers and those who travel around for work.
What else does EE have to offer? Read our EE review
iPhone 8 Plus deals with BT
BT, which piggybacks on EE's mobile network, offers generous coverage across the UK. And if you're an existing broadband customer, you'll get a reasonable discount on its mobile phone contracts packages, to boot.
Take a closer look at what BT has to offer with our BT network review
iPhone 8 Plus deals with Vodafone
Aside from its basic tariffs, Vodafone customers who like to travel will also get some great incentives to join the network, including big data plans and TV Entertainment passes.
Like the sound of Virgin Media? Read what else it has to offer with our Vodafone review
More phones like the iPhone 8 Plus
Compare all your options, and take a look at some iPhones with similar specs to the iPhone 8 Plus - as well as some Android phablets with lovely big screens:
Frequently asked questions
Is the iPhone 8 Plus a good buy in 2023?
Back in 2017, the iPhone 8 Plus was a state of the art smartphone. Since then it's continued to sell really well, buoyed by its affordable price point compared to the likes of the iPhone X and iPhone 11 range.
By the standards of 2023, the iPhone 8 Plus's large bezels and physical home button mean it looks a little old-fashioned next to newer crop of all-screen smartphones.
That's not to say it's not a very good phone. Sure, at 5.5-inches the screen feels a bit small compared to most phones made in the last few years, but it's bright and crisp and is still a decent size for watching video while you're on the move.
What's more, while the camera doesn't have advanced features, such as night-into-day Night Mode for low-light photography, we found the iPhone 8 Plus performs well in most conditions.
Battery life and storage are also fairly standard for a modern-day smartphone, so you're unlikely to notice much difference in day-to-day performance.
All of which means the iPhone 8 Plus remains a good buy. And because it comes in at the best part of £200 cheaper than the Phone 11, it comes highly recommended to anyone on a budget.
Can I get a iPhone 8 Plus contract with bad credit?
The majority of most mobile networks will carry out a credit check. Of course, if you have bad credit, this can be a problem. But it doesn't have to be - there are still plenty of deals you can sign up to.
Can I get an iPhone 8 Plus deal with no upfront cost?
There are iPhone deals out there to suit any budget - including iPhone 8 Plus contracts with nothing to pay upfront. To find them, select 'free' under the phone cost filter on the comparison grid.
Bear in mind that spending less on a phone today does mean higher monthly bills than you'll see on deals with higher upfront costs.
Does the iPhone 8 Plus support 5G?
The iPhone 8 Plus is only compatible with 4G and 3G networks, so you won't be able to use it with a 5G SIM and enjoy the superfast speeds that some newer phones offer. But 4G is easily fast enough for day to day use. So don't let that put you off.
Is the iPhone 8 Plus waterproof?
The iPhone 8 Plus isn't waterproof. But it is water-resistant. And with an IP67 rating, it'll withstand submersion in one metre of water for up to half an hour.
How many cameras does the iPhone 8 Plus have?
The iPhone 8 Plus is equipped with three cameras in total. There's a 12-megapixel standard camera and 12-megapixel telephoto camera at the rear. And around the front, you'll find a seven-megapixel secondary camera for seflies.
What size is the iPhone 8 Plus?
The iPhone 8 Plus comes with a 5.5-inch screen that's housed with a body that measures6.24 x 3.07 x 0.30 inches . The bezels around its display mean that its screen-to-body ratio is around 67%.
Does the iPhone 8 Plus have wireless charging?
Yes, the iPhone 8 Plus can be charged wirelessy. You can either use a personal wireless charging pad (sold separately), or make use of the free-to-use charging pads typically found in hotels, cafes and airports.
Does the iPhone 8 Plus have portrait mode?
You can indeed take portrait photos with the iPhone 8 Plus, allowing you to apply depth-of-field effects and take photos that blur the background while bringing your subject into sharper focus.
iPhone 8 Plus specs
General

| | |
| --- | --- |
| Manufacturer | Apple |
| Operating System | iOS |
| Sim Card Type | Nano |
Sensors

| | |
| --- | --- |
| Accelerometer | Yes |
| Proximity | Yes |
| Compass | Yes |
| Barometer | Yes |
| Gyroscope | Yes |
| GPS | Yes |
Size & Weight

| | |
| --- | --- |
| Form Factor | Candy Bar |
| Thickness | 7.5 mm |
| Size | 78.1mm x 7.5mm x 158.4mm |
| Weight | 202 g |
Battery

| | |
| --- | --- |
| Battery Type | Lithium Ion |
| Capacity | 2675 mah |
| Standby | hours |
| Talktime | 21 hours |
Display

| | |
| --- | --- |
| Display Size | 5.5 inches |
| Screen Type | IPS LCD |
| Resolution | 1080 x 1920 inches |
| Pixels Per Inch | 401 ppi |
| Touch Screen Type | Capacitive |
Processing power

| | |
| --- | --- |
| CPU | 2100 mhz |
| Processor Cores | 6 Cores Cores |
| Memory | 3000 MB |
Storage

| | |
| --- | --- |
| Internal Storage | 64, 128, 256 |
| External Storage | No |
Camera & Video

| | |
| --- | --- |
| Primary Camera | 12 MP |
| Flash | Yes |
| LED Flash | |
| GEO Tagging | Yes |
| Auto Focus | Yes |
| Fixed Focus | Yes |
| Touch Focus | |
| Face Detection | Yes |
| Smile Detection | |
| Image Stabilisation | No |
| Video Quality | 4K |
| 2nd Camera | 7 MP |
Data

| | |
| --- | --- |
| Generation | 4G |
| Frequency | Dual-band |
| NFC | Yes |
| Wi-Fi | Yes |
| Wi-Fi Hotspot | Yes |
| Wi-Fi Direct | Yes |
| Bluetooth | Yes |
| USB | No |