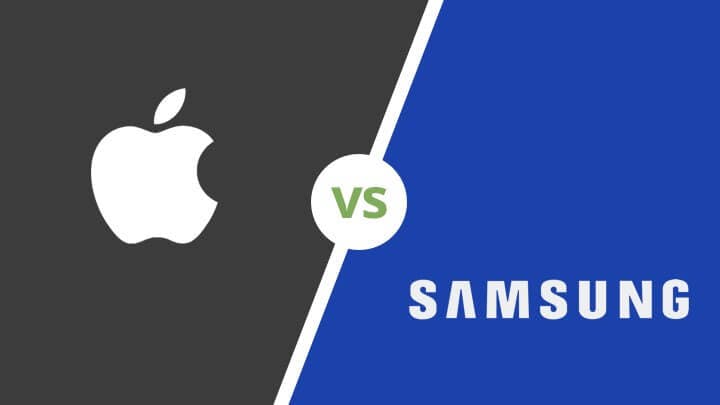 Two top-of-the-range phones vying for your cash. Lots and lots to recommend them. One very big decision to make.
Stand well clear and take cover, as we pit the iPhone XS Max and Samsung Galaxy S10 Plus against one another.
Design
iPhone XS Max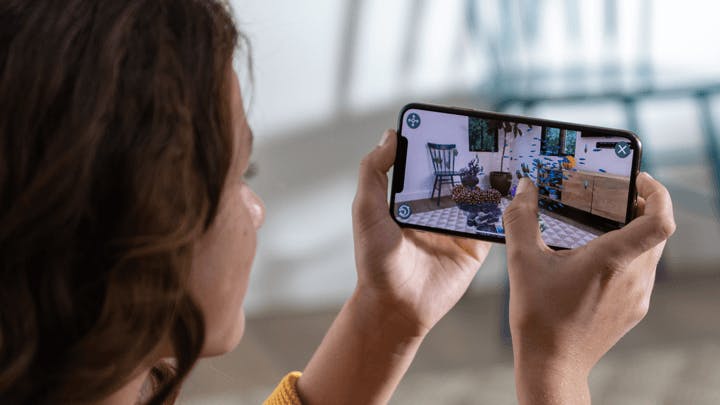 Home to a 6.5-inch screen, the iPhone XS Max is the largest iPhone so far. But otherwise cleaves closely to the design of 2018's iPhone X and the cheaper iPhone XS variant.
It's a fantastic-looking handset, with a front that's dominated by a massive, crystal clear display. In keeping with its predecessors, Apple has plumped for an all-glass back that looks particularly spectacular in the pearlescent silver model. And is nearly as eye-catching in the black and gold colour options.
The iPhone XS Max's all-glass build does have its downsides, though. It feels great. But it's not as robust as we'd like.
Bitter experience and spectacular 'spiderweb' cracks that spread right around my handset tell me that you really, really don't want to drop an XS Max from height. Not when Apple charges the best part of £330 to replace it.
There's also the thorny issue of the notch at the top of the screen, which houses the front-facing camera. This takes a pretty substantial chunk out of the display.
I've learned to live with it. But there's no denying that the XS Max would be even better-looking if more of the front was given over to the screen.
Samsung Galaxy S10 Plus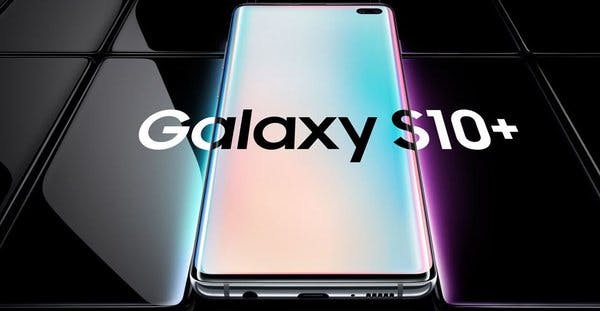 The S10 Plus also looks terrific. Just like the XS Max, it's an all-screen phone. And like the XS Max once again, there's no physical home button.
The difference from the XS Max is that the so-called 'hole-punch' notch at the top is a lot smaller and so eats into less of the display area. The upshot? The Galaxy S10 Plus looks much more dramatic.
At 6.4 inches, there's not much between the XS Max and S10 Plus in the size stakes. But the S10 Plus is lighter and more compact. And perhaps more importantly, it's a bit narrower. Which means it's easier to use one-handed.
The range of colours is much wider than the XS Max. We're rather taken with the pink, green and yellow. But more sober white, black and blue options are on offer too.
Verdict: Both phones look great. But we're giving this one to the Galaxy S10 Plus.
Compare Samsung Galaxy S10 Plus deals
Camera
iPhone XS Max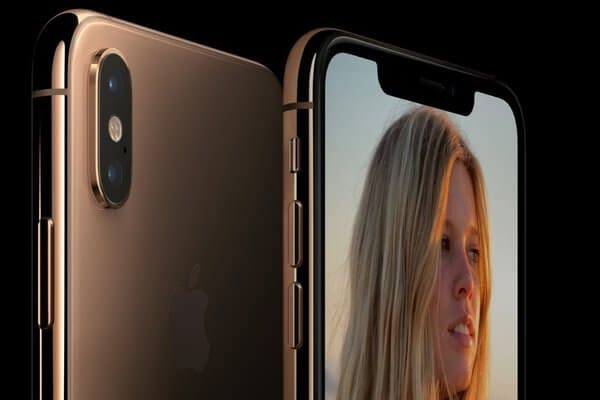 The leading light of the iPhone range includes dual rear camera lenses and a single front-facing lens. It's easy to use and allows you to get good results in most conditions.
Portraits look particularly great. And we found it handled really bright light conditions better than the S10 Plus.
Samsung Galaxy S10 Plus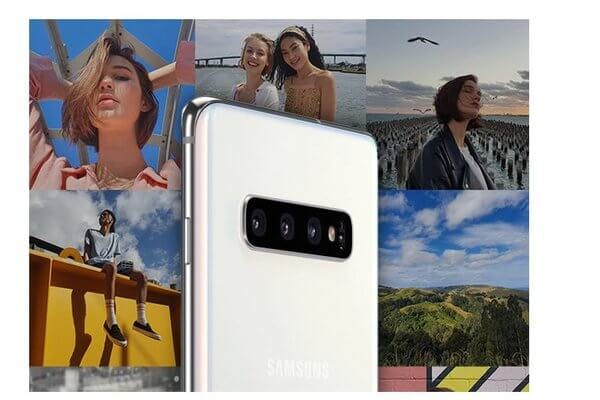 The S10 Plus's array of rear camera handle most light conditions with aplomb.
What sets it apart from the XS Max is its 16MP ultra-wide camera that lets you get a lot more of the scene in your pictures.
The dual front cameras serve up crisp video and striking portraits too, with the option to get creative with adjustable depth of field.
Verdict: For simplicity of use and high quality results across the board, the XS Max has it. But if you're really serious about taking photos, there's no doubt that the S10 Plus' suite of extra lenses offer more scope to get creative.
Battery
iPhone XS Max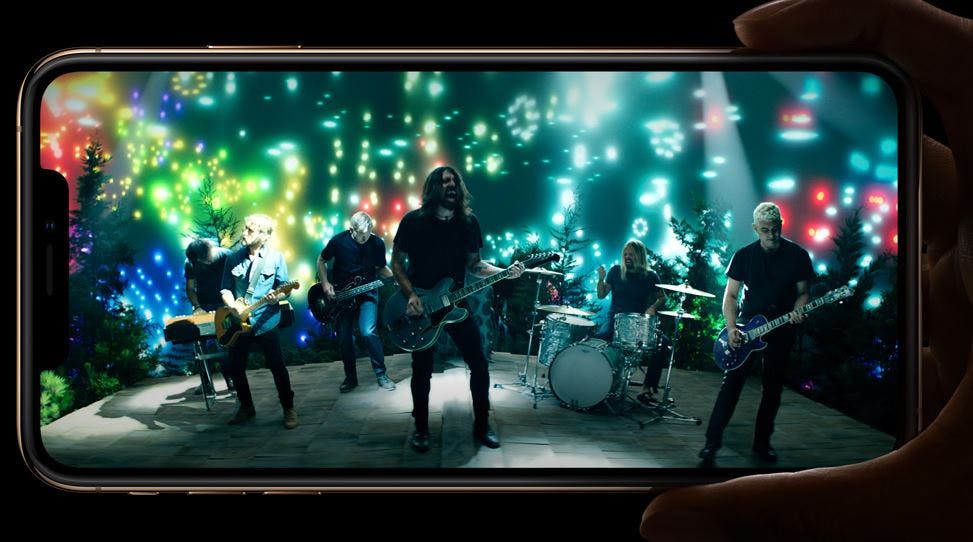 Big phones with power-sapping screens demand big batteries. The iPhone XS Max's battery comes in at 3,174mAh and can be charged wirelessly.
I typically get through a whole day on a single charge, but no more than that. There's a fast charge mode too, but you'll need to shell out for a special charger. It's not included in the box.
Samsung Galaxy S10 Plus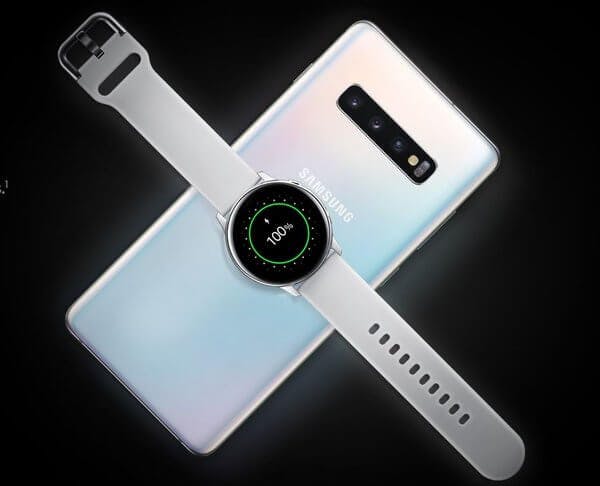 At 4,100mAh the S10 Plus' battery is much bigger than the XS Max and can be charged wirelessly. The fast charge mode works well, via a special cable that comes in the box.
Winningly, that means you don't need to spend anything extra to quick-charge your handset.
In tests, we got about 12 and a bit hours out of the S10 Plus, which is impressive for a phone for this size. That works out at roughly two hours more than the iPhone XS Max.
Verdict: It's another win for the S10 Plus.
Compare Samsung Galaxy S10 Plus deals
Storage
iPhone XS Max
Apple's handset is available in 64GB, 256GB and 512GB storage options. But there's no expandable storage.
Samsung Galaxy S10 Plus
Choose from 128GB and 512GB. Or a whopping 1TB. There's a microSD card slot on all three storage variants that allows you to boost capacity further by up to 512GB.
Verdict: You get a lot of storage for your money with the Galaxy S10 Plus. And with the option to expand it further with microSD cards, there's really no contest.
Interface
iPhone XS Max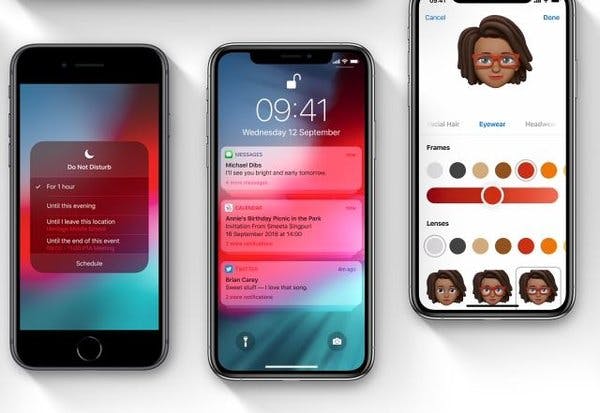 The iPhone's iOS 12 operating system is very easy to get to grips with.
If you're coming to the XS Max from the iPhone 8 or earlier, you'll need to learn a few new gestures that would have previously required a physical home button. But that won't take you more than a few hours.
iOS 12 brings some useful new features too. Not least the handy augmented reality measuring app and a revamped Photos app that makes it easier to sort and sort.
There's also a fresh take on Apple News, as well as the Screen Time app that helps you keep track on how long you're spending on your smartphone. As well as the tools to cut down your usage if you're going overboard.
Samsung Galaxy S10 Plus
<iframe width="600" height="400" src="https://www.youtube.com/embed/ZCfgkIyD9g0" frameborder="0" allow="accelerometer; autoplay; encrypted-media; gyroscope; picture-in-picture" allowfullscreen></iframe>
The S10 Plus is powered by Android 9.0 (also known as Pie). It's fuss-free, slick and features Screen Time-style App Timers to ensure you're not spending too much time on your phone. Samsung's Bixby voice assistant works well, too.
Alas, we docked points from the S10 Plus for the inclusion of a few duplicate apps that take up storage unnecessarily.
Verdict: Chalk this one up for the iPhone XS Max.
Compare iPhone XS Max deals
Price
The iPhone XS Max starts at £1,099, but goes right up to £1,449 for the 512GB model. Not a small outlay, by any means. Want the S10 Plus? That'll cost you £899 for the entry-level 128GB model. Or £1,399 for the 1TB edition.
Winner: There's £100 in it. That's might not be a deal-breaker if you're prepared to spend this sort of money on a smartphone. But it's not to be sneezed at, as savings go. So we're awarding this one to the Galaxy S10 Plus.
Overall winner
It's a very tight one to call. But taking into account Samsung's phone's cutting-edge camera, lower price point and the fact you don't have to shell out extra for a fast-charger, we're pinning the winner's rosette on the Galaxy S10 Plus.
Compare Samsung Galaxy S10 Plus deals