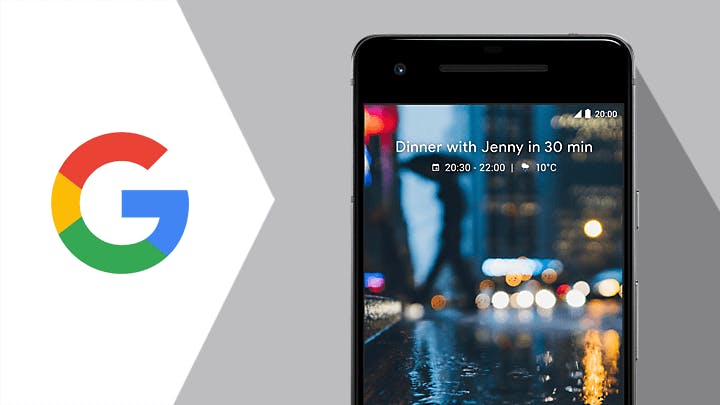 If you want the perfect Android experience, you need to go straight to Google - and luckily, its own-brand smartphones are excellent. It may only be a small range, but Google phones are all powerful, stylish, and mean that using your phone is a breeze.
Find out how to choose a Google phone contract deal right here, or compare deals on these handy handsets straight away.
Deals on each Google phone
From Google, you can get its name brand Google Pixel phones:
You can also get old Nexus branded phones. Before Google made its own handsets, it consulted with other manufacturers to create the 'perfect' Android. Take a look:
Choosing a Google Pixel phone
You currently only have a small handful of Google Pixel phones to choose between, but it can be tough to pick the right one.
The most recent Google Phones are the Pixel 2 and Pixel 2 XL. The XL version has a screen a full inch larger than the standard version, an edge-to-edge affair that looks just that bit more premium.
Both phones offer improvements on the previous generation of handsets: the original Google Pixel and Pixel XL. That includes a newer version of Android, more powerful processors, more impressive cameras, and even a better version of Bluetooth.
That said, the first Pixel and Pixel XL are still fantastic phones. You could save a bit of cash by getting a plan on one of them, and it would hardly even mean a step back on specs and features.
Prefer a large screen, or a big 'phablet' style smartphone? Go for an XL phone - either the Google Pixel XL (5.5-inch screen) or the even bigger Pixel 2 XL (6-inch screen).
How to find the best Google phone deal
You'll find the best Google phone deal for you by comparing everything you can get. Our easy-to-use mobile comparison table is here to help you out:
Here's how it works.
1 - Choose a phone
Pick which Google Pixel phone you want, and select it from the menu at the side of the grid. If you can't decide which one you want, you can even select a bunch of them and compare all their deals at once.
2 - Narrow down your deals
Next, select everything you want from your deal using the filters. This could be the minimum allowance you need, your maximum budget, networks you like, and more.
You can also sort the deals by whatever factor you want - such as total cost, monthly cost, upfront fee, and data allowance.
3 - Pick a deal
Compare all the Google Pixel deals that suit you, zero in on the perfect one, and we'll take you straight through to order it.
What's the cheapest Google phone contract?
As the first generation with the smallest screen and lowest memory, the cheapest Google smartphone you can get is the original Google Pixel with 32GB of storage.
Older generations of Pixels cost less than the newer ones; and the regular sizes cost less than XL versions. You get a choice of two internal storage options with each model, the smallest of which is always cheaper, but bear in mind that none have SD card slots - whatever capacity you choose, you're stuck with it. Only go for the smaller option if you're absolutely sure.
Try refurbished handsets, too. These have been returned and given a full spring clean, with any broken or dodgy parts replaced, and are practically good as new - only now with a reduced price tag.
As for your tariff… you'll find the cheapest Google Pixel contracts from small or budget networks, resellers, and maybe even your current mobile network, if they offer special deals for existing customers.
Google phone deals with unlimited data
You can get unlimited data deals from a couple of networks - Three and giffgaff - but they may not be available on Pixel phones. Look out for plans with high data allowances as well - contracts with 20GB and above are available on some networks.
Google phone deals with no upfront cost
Deals with no upfront cost are available on pretty much every Google Pixel phone. Finding them is simple.
Just choose the handset you want, then select 'free' on the phone cost filter. This will show you all the deals that have nothing to pay upfront. Or, sort the grid by upfront cost - this shows you deals with nothing or very little to pay right now at the top of the table.
More handset brands
There's never been a better time to find a mobile deal which suits you...
Apple - iPhones are smooth, slick and still set a high benchmark in mobile build and design.
Samsung - Packed with great specs and sharp designs, Samsung consistently delivers high-quality phones.
Huawei - Big on style and functionality, and low on price, Huawei's phones cover everything from premium models to mid-range money savers.
Go SIM-only
If you're happy with your current phone and would like to hang on to it, we have some excellent SIM-only deals to check out.
Trade-in
You could also trade in your current smartphone and put the money towards one of the newer models. It's a quick and easy process with CompareMyMobile.com. Depending on what model you have, and how intact it is, you'll be surprised at what you can get.