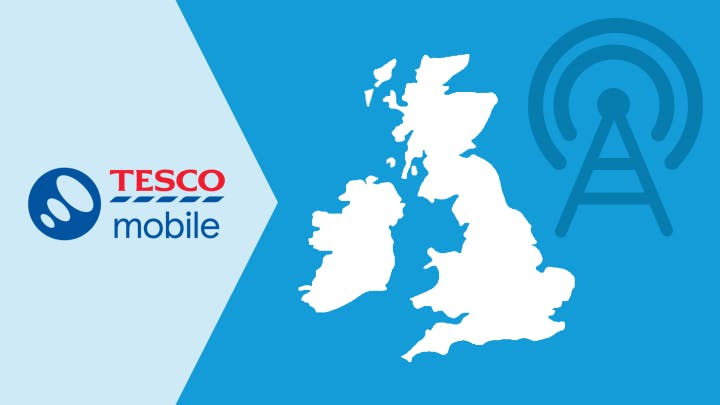 More than a mere place to buy ketchup and crisps, Tesco has become one of the most respected mobile operators in the country. It's well-known for affordable plans and a wide range of handsets, and also gets regular commendations for the quality of its customer service. But is Tesco Mobile right for you?
To help you find out, we'll take a close look at Tesco Mobile, reveal what phones and plans you can get and how to get them for the least amount of money.
Compare Tesco Mobile contracts
If you're looking for an operator that gives you tons of choice, Tesco Mobile should definitely be on your radar.
Depending on the handset, pay monthly plans start at 500MB 4G data a month (just about enough for light browsing and checking email) and go all the way up to a hefty 50GB (enough data to stream multiple movies a month). All plans also come with 5000 inclusive minutes and 5000 texts a month, which is nice and easy to remember.
If you want a little more flexibility, Tesco's Anytime Upgrade Flex contracts will be just the thing. These give you two contracts - one for the phone and the other for data, texts and minutes. Once you've paid off your phone, you'll only be charged for the airtime, and if you want to upgrade early, you can simply pay off the remaining value of the phone and do so.
These contracts also let you change your tariff at any time - so if you need a little more data one month, or less data another, you can have it.
Whichever mobile deal you pick, you'll have a few perks available, including:
Capped contracts - If you're worried about how much you spend, you can set a monthly cap. This sets a limit on how much extra you can pay on top of your regular bill - the value can be increased or decreased whenever you like.
All the family on one bill - Tesco lets you add multiple family members to a single account, so rather than having separate bills for everybody, you only have to deal with one. Less faff is always a good thing in our book.
Extras or discounts for family members - When you add a family member to your account, everybody gets to pick a perk. Choose between extra minutes, extra Clubcard points and discounts on your monthly bill.
Clubcard points - Every £1 you spend on Tesco Mobile gives you Clubcard points - just as it does for the weekly shop.
Home from Home - Roam across more than 40 European territories at the same rates as the UK.
Discounts with the Xtras app - Look at adverts on Tesco's Xtras app and you'll get money knocked off your monthly bill.
Tesco Mobile SIM-only deals
If you already have a phone you like, or you'd prefer to just buy a new one outright, you should look to a SIM-only plan… and Tesco Mobile has loads.
Monthly allowances start at 100MB, with 100 minutes and 5000 texts, and go all the way up to 50GB data, 5000 minutes and 5000 texts.
You can choose between 12-month or one-month contracts. Naturally, the longer contract works out cheaper over the year, though you'll lose the flexibility to chop and change networks if you commit to the long haul. Or take a look at our best SIM-only deals.
Available Tesco Mobile phones
Tons of phones are available from Tesco Mobile, including world famous models like the Samsung Galaxy S family and iPhone handsets.
Admittedly, those tend to be among the pricier devices available, so Tesco also has affordable budget handsets from Motorola, Huawei, Alcatel and more to suit those on a stricter budget.
Here's just a sample of the mobile phones available through Tesco Mobile:
Tesco Mobile coverage
Tesco Mobile is a mobile virtual network operator (MVNO), which means it uses O2's network to deliver services. As a result, you get the same coverage as that network… and fortunately, it's pretty great.
O2's 4G network coverage now reaches more than 97% of the UK population. That's not the best in the UK - that honour currently goes to EE - but it's good nonetheless. That said, population coverage isn't the same as geographical coverage and some parts of the UK will still only be able to get 3G connections, and others may be coverage blackspots.
Make sure you use a coverage checker before you buy to make sure you can get signal at home, at work or school, and in any other areas you regularly visit.
Other mobile networks
Find and compare SIM-only plans and contract deals from mobile networks in the UK.
Frequently asked questions
What's the cheapest Tesco Mobile deal?
The cheapest Tesco Mobile deal will typically be the one that gives you the least - 100MB data, 100 texts and 100 minutes. That's quite restrictive though - most people will likely want a little more of everything.
It's also worth noting that deals change regularly - far too regularly to write down what the best deal is here. Your best bet is to use our comparison grid to compare options - that will make it obvious what the best deals are.
Want to find out if Tesco Mobile is any good? Read our full review here.