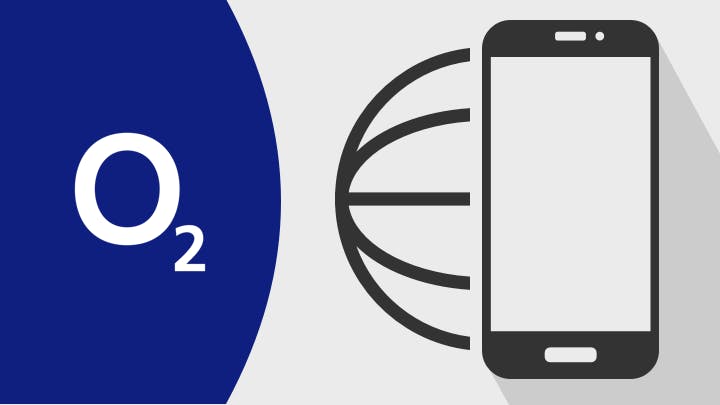 If you're looking for a mobile network with flexible packages, loads of mid-tier to premium handsets and a shed-load of perks, O2, Britain's oldest network, has you covered. Question is, is it worth your money?
Let's be honest, the old ways are usually the best. Think about it: the Nokia 3310, Flamin' Hot Monster Munch and, Britain's oldest mobile network,O2. Indeed, after over thirty years, O2 really knows how to put together some decent fixed contract and SIM-only plans.
What's good about O2?
Priority extras
Flexible tariffs
Wide range of SIM-only tariffs
O2's 12-month plans with larger data allowances are cheaper overall
What's bad about O2?
Potentially lower speeds than some providers
Its 4G might not be available in all parts of the country
Not the best choice if you go abroad
O2 plans
The great thing about O2 is that it caters for absolutely everyone, and has a plethora of phone contracts, 12-month and 30-day SIM-only deals and pay-as-you-go plans to boot.
O2's 'Big Bundle,' for example, offers large amounts of data, texts and minutes. Once you've chosen your preferred bundle, just top up each month. It really is that simple. Plus, you can even rollover any unused data at the end of the month, too.
If you rarely use your phone, on the other hand, you can top-up to a minimum of £10 with O2's Classic 'Pay-As-You-Go' package. And O2's 'International' package offers international calls from 1p per minute to up to 40 destinations.
| Provider | Data Amount | Contract Length | Monthly Costs |
| --- | --- | --- | --- |
| O2 sim only | 15GB data | 12 months | £7.99 |
| O2 sim only | 15GB data | 12 months | £7.99 |
| O2 sim only | 15GB data | 12 months | £7.99 |
15GB of 5G data
Unlimited minutes
Unlimited texts
download speed limit
EU roaming included

12 month contract

From O2

15GB of 5G data
Unlimited minutes
Unlimited texts
download speed limit
EU roaming included

12 month contract

From O2

15GB of 5G data
Unlimited minutes
Unlimited texts
download speed limit
EU roaming included

12 month contract

From O2
Verdict:

We're generally impressed with what O2 has to offer, even though its plans are a little pricey.
O2 coverage
O2 boasts 99% combined 2G, 3G and 4G coverage, and 98% in-door coverage, across the country. Which is pretty excellent, really.
In fact, O2's coverage is so good, other mobile networks actually pay to use its infrastructure. Of course, if you live in a rural area, chances are your signal will be lower than in a built-up area. To that end, we recommend checking the coverage in your area using O2's postcode checker.
O2 coverage checker
Verdict:

To be honest, there's not very much we can add here other than to stress again just how very, very good O2's mobile coverage is.
O2 pricing
Here's where things get a bit, well, disappointing. You see, although O2 has a lot to offer, its packages are a little overpriced compared to other providers. This, on top of the fact that if you leave your contract early you'll have to pay a fee, means O2 aren't particularly wallet-friendly.
To that end, if you're on a tight budget, it might not be the best option for you.
Verdict:

We're giving this an average because, as we say, if you're on a budget, you'll find cheaper networks elsewhere who offer just as much.
O2 Customer service
Overall, O2's customer service is pretty decent. In Ofcom's latest report, for example, it scored highly on customer satisfaction, and regularly appears at the top-end of most other customer satisfaction surveys, too.
Verdict:

We can't really find many faults here. Of course, there will be providers with higher customer satisfaction ratings. But, overall, O2 holds its own.
O2's extras and benefits
To give you an idea of the kind of perks O2 customers get, here's what its benefits include at the time of writing: **deep breath** discounted hair care products; money-off sporting goods; coffee vouchers; free newspapers; photography courses; prize-draws; free life-coaching; gift cards; priority sports tickets and, last but not least, tickets to music events at the O2 arena 48-hours before they go on sale to the general public. In short, pretty much everything you could want, ever.
Plus, if all that isn't enough for you, you can also rollover any data you don't use at the end of each month.
Indeed, although we don't recommend choosing a network solely for its freebies, O2 certainly offer a heck of a lot.
Verdict:

For our money, O2 offer more benefits than any other provider.
Overall verdict
O2 get almost everything right except the price. And, of course, that's a big one.
Still, it isn't the most expensive network out there. But, if you're after the latest iPhone or Samsung phone, you'll probably find more for your money elsewhere. All in all, though, O2 is a great mobile network who offer loads of great packages, plenty of extra perks and benefits and competitive customer service.
In short, then, O2 gets a thumbs up from us. But if you're on a tight budget, you'd be better off looking at other networks.