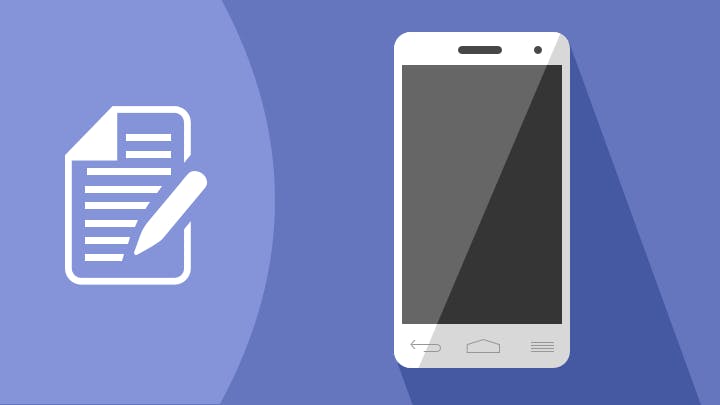 How much does it cost to cancel a mobile contract? Are there any early termination fees? Can you keep your number? Here's everything you need to know…
A mobile phone contract can last either 12 or 24 months. For that reason, its important to read your chosen network provider's cancellation policy before you sign on the dotted line.
So, to make sure you know the important stuff, we've listed all the ins and outs of cancelling a phone contract below, including when you'll be liable for early termination charges and how to cancel a pay monthly contract.
Can I cancel my phone contract early?
Unfortunately, if you try and cancel your contract early, you'll likely have to pay a hefty cancellation fee.
How much will I be charged to leave my contract early?
Usually you'll be charged the remainder of your contract as a lump sum, which can be costly - especially if you've recently joined your network provider.
For example, if you are one month into a 24-month contract, and you pay £25 per month, you'll need to pay £575 to get out of the contract.
Can I leave my contract without any charges?
There are only a few ways that you can leave your contract early.
Cooling off period. For starters, some network providers offer a 14-day cooling off period at the start of your current contract. During this period, you'll have the chance to see if you like your network provider. If you don't, you can cancel with no financial penalty.
Pay as you go. Since Pay as you go customers aren't tied into a contract, they can leave their network provider without paying an early termination charge. Just remember to use up your current credit before you go, though, as your provider will likely keep it if you leave.
Can I cancel a mobile contract if I receive bad service?
It depends. By law, your network provider is under no obligation to end a contract due to bad service. But that doesn't mean your network provider won't be able to do something for you.
To that end, we recommend contacting your network provider. It may let you change to a cheaper tariff, though there's no guarantee.
How to cancel by network
Here's how to cancel with each network, as well as their early termination policies.
EE

If you want to cancel with EE, you'll need to give at least 30-days' notice. If you haven't reached the end of your minimum term, you will be charged an early fee.
You'll be charged for 30 days from the date of your cancellation.
To find out more, check out EE's Help and Support page.
BT Mobile

With BT, you'll also need to provide 30-days' notice. And if you plan on joining a new network with your current number, you'll need to get a PAC (Port Authorisation code) code.
And if you want a new number, follow the STAC (service termination authorisation) code. This lets you cancel your number when you change network providers.
Read BT Mobile's terms and conditions to find out more.
Three

Want to leave Three and keep your number? You'll need to call up and get a PAC (Port Authorisation Code). Once you have the code, give it to your new provider who will handle the switch for you.
If you're a pay as you go customer, you'll lose any remaining credit you have before you switch. And, like most network providers, you'll need to settle any outstanding balances before you leave.
To work out how much you might owe Three, check its terms and conditions here.
Virgin Mobile

If you're a pay monthly customer who wants to leave Virgin Mobile, you'll need to pay an early disconnection fee.
Pay as you go customers can simply stop using their SIM, and Virgin Mobile will then disconnect the number after 365 days.
Want to know more about cancelling your contract with Virgin Mobile? Read its help and support page.
O2

O2 recommends that customers check their 'My 0O2' account to find out when their current contract ends.
You will have to pay the remainder of your contract if you want to cancel in your minimum term.
If you're on the O2 Refresh early-upgrade plan, you can pay for the remainder of your device whenever you like. But you will still need to pay for texts and data once your device is paid for.
For more details on how to cancel your O2 contract, check out its community page.
Vodafone

There are a few ways to cancel with Vodafone. If you're a pay monthly customer who wants to move to another provider, Vodafone recommends that you log into your account online to check when your contract ends.
If you want to switch to Pay as You Go, you'll need to cancel your current contract. If you're still within your agreed contract period, an early termination fee will apply.
Here's Vodafone's terms and conditions.
giffgaff

With giffgaff, you won't be tied into a contract. Cancel your contract at any time, or change your alter your package.
Tesco Mobile

To cancel your contract with Tesco Mobile, call its customer care line from a Tesco Mobile on 4455 or, alternatively, call 0345 301 4455 from any other phone. You can cancel without any notice period.
And to find out how much if you owe Tesco Mobile any early termination charges, text 'INFO' to 85075 from your Tesco mobile.
Need more info? Check out Tesco Mobile's terms and conditions.
How to find the best contract deals
So, now that you know how to cancel your phone contract, the next step is to find the best deals. To do this, have a think about what you need from your mobile contract.
For example, if you only use your calls and texts, and only check social media now and then, a heavy data package will be no good for you.
But if you use your phone to watch TV shows and movies, as well as post on Facebook and Twitter, try to find a deal with unlimited data.
After you've done all of the above, hit the button below to find our best phone contract deals.