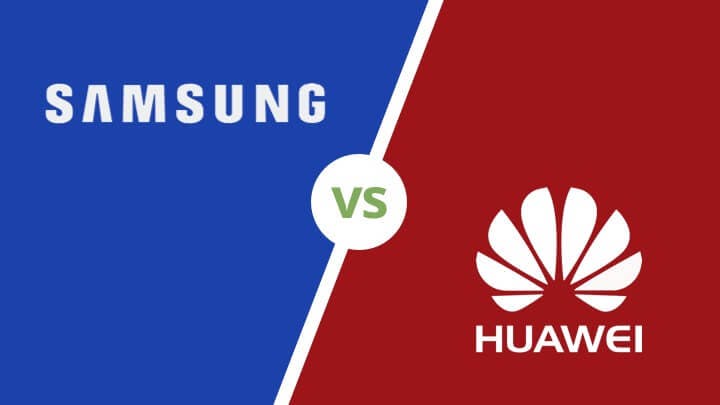 So far, 2019 has been an exciting year for smartphones. And, over the last few months, two handsets have stolen the headlines: the Samsung S10 and the Huawei P30 Pro. Indeed, there's no doubt both phones have a lot to offer - question is, which one comes out on top?
We put the two handsets to the test - neck and neck, mono e mano, a clash of the titans…
You get the picture…
Let's dive straight in.
Performance
Naturally, both flagship phones sport excellent chipsets with plenty of power behind them.
Here's how they match up:
Samsung S10 - First up, the Samsung Galaxy S10 boasts the inimitable Snapdragon 855. Impressively, this processor can support a number of demanding features; embedded fingerprint sensors, long-lasting battery, 8GB of RAM and next generation Wi-Fi 6, to name a few. Yup, all that considered, you're guaranteed a speedy handset with this one.
Huawei P30 - The P30, on the other hand, features a Kirin 980 chipset under its glossy exterior. Notably, this chipset is one of the fastest on the market and includes a dual MPU with advanced capabilities. Plus, thanks to its Cortex A76-based mobile CPU, the handset has received a significant boost in performance and power efficiency compared to its predecessor.
Verdict - To be honest, both processors are very powerful, so we're going to have to call this one a draw.
Samsung Galaxy S10 deals
Huawei P30 deals
Design
Samsung Galaxy S10 - With a virtually bezel-less, edge-to-edge display, and fashionable pin hole camera, the S10 is a stylish phone indeed. Moreover, it's practical too - we found the phone easy to hold in the hand and not too clunky to carry around in in the pocket, either.
Huawei P30 - On to the P30 with its teardrop notch, shiny back and quirky colour options. Its impressive screen clocks in at a hefty 6.1 inches. Plus, edge-to-edge display, HDR10+ support, impressive widescreen 19:9 aspect ratio and QHD+ resolution mean watching film and video will be a joy.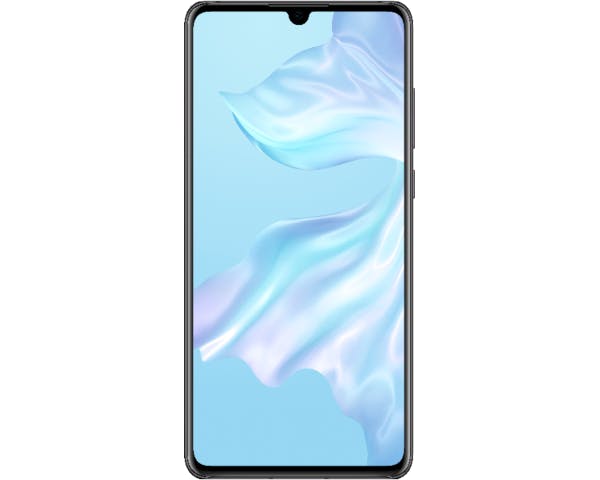 Winner: Samsung Galaxy S10 - although both phones are great to look at, we reckon the Samsung looks a little classier overall, so we're giving it the win.
Best Samsung S10 deals
Storage
Even for users who are particularly data hungry, both phones offer plenty of storage and RAM and come in a number of different variants.
• Huawei P30 - the P30 has 8GB of RAM and up to 512GB of storage.
• Samsung S10 - the S10 comes in 128GB - 512GB.
Verdict: this one is a tie - as we say, both phones offer enough storage for hundreds of hours' worth of video and thousands of pictures, too.
Battery
It's super important to get a phone with decent battery life and, thankfully, both of these flagship models offer plenty of juice.
Samsung Galaxy S10 - impressively, the S10 boasts a hefty 3,400mAh battery and also supports wireless charging for extra convenience.
Huawei P30 - the P30 boats an impressive 3,650mAh battery - plenty big enough to last the whole day, even for compulsive phone users.
Winner: P30 - the P30 just snags it here, we have our winner!
Best Huawei P30 deals
Camera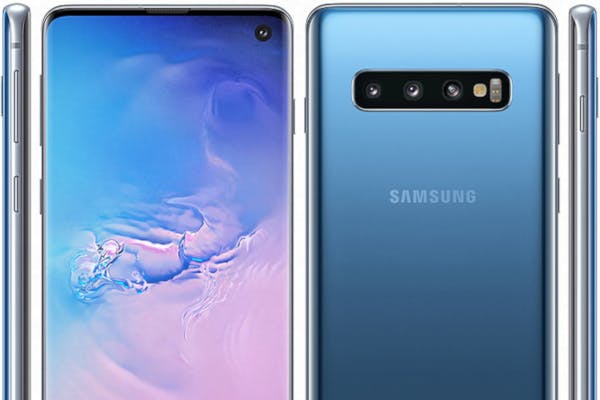 Samsung Galaxy S10 - With three snappers at the back and one at the front, the S10's camera set-up is certainly impressive. In terms of megapixels, the three cameras at the back are 12MP wide, 12MP zoom and 16MP ultra-wide. Meanwhile, the selfie camera is a 10MP, dual aperture snapper with impressive super-slow motion capabilities. Moreover, you can also capture video in stunning 4K quality, too.
Huawei P30 - Okay, so let's get this out of the way - the Huawei P30's camera is good. Like, really good. With three vertical cameras - a 40MP, 16MP and 8MP - 5x optical zoom and a powerful, 24MP front-facing camera, the P30 really is in a class of its own. In fact, it probably produced some of the clearest pictures we've seen from a camera phone.
Winner - no surprise here, but the Huawei P30 takes this one. A seriously impressive camera phone, capable of producing quality pictures.
Interface
When choosing a handset, it isn't always about the best features - it's also important that the phone is easy to use, too. Thankfully, both the Samsung and Huawei don't overcomplicate usability.
Huawei P30 - The P30 rocks Android Pie 9 along with EMUI 9.1. Impressively, this interface offers the opportunity to reduce storage files by 20% compare to the Huawei Mate 20. This is perhaps the most significant change, here.
Samsung Galaxy S10 - Samsung's One UI along with Android Pie 9 make for a truly smooth user experience indeed. Meanwhile, Bixby - Samsung's personal voice assistant - is easy to use, though a bit limited compared to Apple's Siri.
Verdict - Both interfaces are pretty smooth, we can't call this one. It's a tie.
Price
So, right now, both phones are quite expensive - they are still pretty new, after all. You can pick up a P30 for £699. Alternatively, the Galaxy S10 starts at £799.
Winner: Huawei P30 - a £100 saving is a decent saving at the end of the day, so we have to give this one to the P30.
Overall winner
Well, it's certainly a close one but, ultimately, there can only be one winner: the Huawei P30. Don't get us wrong, both phones are impressive, though Huawei just snatches the win thanks to its superior camera. That said, both phones have a heck of a lot to offer, and if you're not too fussed about superior camera quality, the S10 might just be the best option for you.
If you're looking for a deal on either phone, check out our best Samsung and Huawei deals to find out more.
Compare Huawei P30 deals