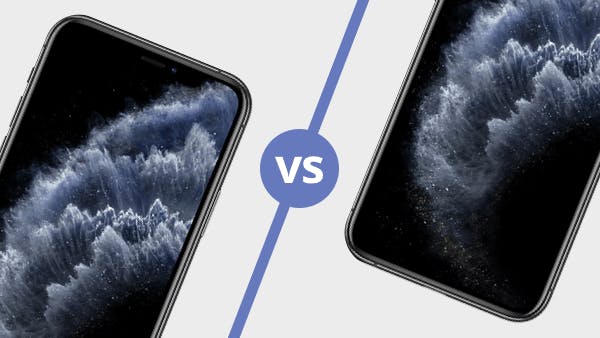 What's the difference between the 11 Pro and the 11 Pro Max? And which is the phone for you? We take outline exactly what separates them in our one-stop review…
The iPhone 11 Pro and 11 Pro Max are very good smartphones with high-grade cameras. Their designs are identical. But the Pro Max features a larger screen and costs about £80 more when you buy SIM free.
The question is whether the Pro Max justifies the extra expenditure. Let's take a look…
iPhone 11 Pro vs iPhone 11 Pro Max: what's the difference?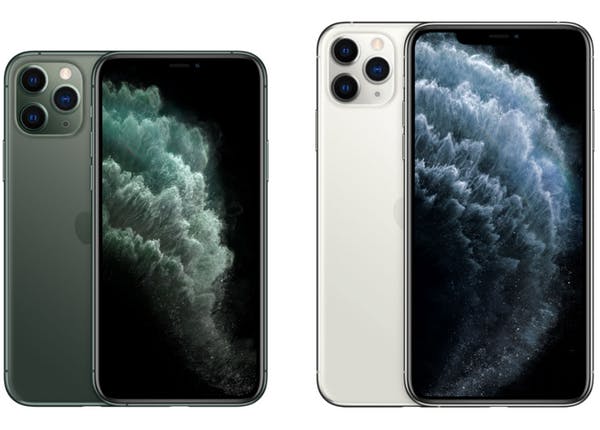 Apple's iPhone 11 Pro and Pro Max are simultaneously very similar but significantly different.
How so? Well, essentially they've got almost identical suite of features and even share the same triple-lens camera array.
But while the Pro is equipped with a 5.8-inch display that's relatively modest by the standards of modern, high-end smartphones, the Pro Max's display comes in at 6.5 inches.
Compare iPhone 11 Pro deals
Compare iPhone 11 Pro Max deals
iPhone 11 Pro vs iPhone 11 Pro Max design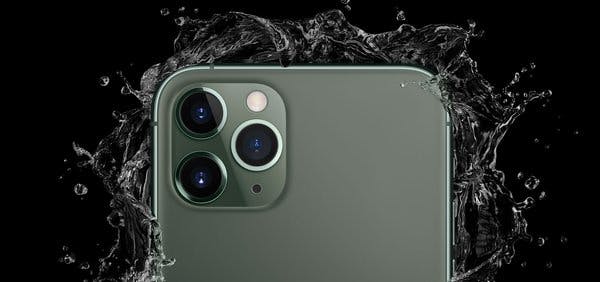 The Pro and Pro Max feature the same all-screen design, the same rounded edges and the same protruding camera module at the rear.
As you'd expect given that the iPhone 11 Pro is home to a larger screen, it's quite a lot bigger. That means it might be a bit too big for small hands.
The Pro Max is heavier too and comes in at 226 grams compared with 188 grams for the Pro. We don't mind the extra heft and consider it a price worth paying to get the larger screen. But if you like to travel light, you may well disagree.
Both phones are rated IP 68 for water resistance. So they'll withstand being submerged in up to four metres of water for up to half an hour.
Winner: From a purely aesthetic point of view, there's no difference. So this category can only be a draw.
iPhone 11 Pro vs iPhone 11 Pro Max camera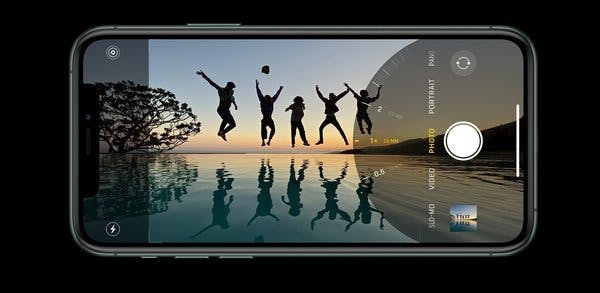 Both phones are equipped with ultra-wide, wide and telephoto lenses, all of which come in at 12 megapixels.
And they've both a dedicated Night Mode too, which turns night into day and massively improves the quality of photos taken in low light.
There's no difference between the phones when it comes to the front camera either. They're both home to a 12-megapixel lens for selfies with TrueDepth capabilities for striking 'bokeh' shots.
Winner: Identical cameras means identical performance and identical photo quality. There really is nothing to choose between them.
iPhone 11 Pro vs iPhone 11 Pro Max screen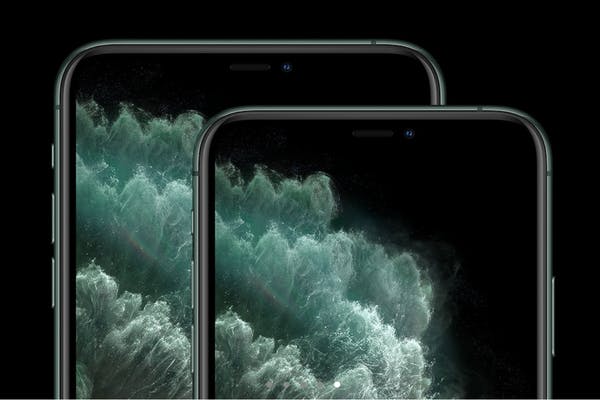 Screen size is the sole differentiator between the Pro (5.8 inches) and the Pro Max (6.5 inches). Both screens are equally bright and crisp, as far as we could discern, and feature the same OLED technology.
Winner: The Pro Max display's larger dimensions mean it's much better for watching videos and playing games.
iPhone 11 Pro vs iPhone 11 Pro Max battery life and performance
The battery that powers the iPhone 11 Pro is 3,046 mAh, while the Pro Max's battery is 3,969 mAh. The iPhone 11 Pro performs well and we got about 10 hours or so between charges, with heavy use.
But it's the Pro Max that's the star, after consistently achieving 12-14 hours under the same heavy usage conditions.
Both phones are home to an A13 processor and operate with comparable zip.
Winner: Despite its battery being tasked with powering a much larger display, the Pro Max takes this category. And by some distance.
iPhone 11 Pro vs iPhone 11 Pro Max software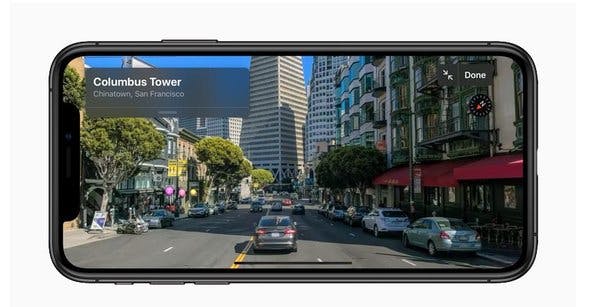 Both the Pro and Pro Max ship with iOS 13 straight out of the box. And better still will be compatible with new versions of Apple's software for years to come.
So if you buy either phone, you'll continue to get software updates and fresh features for the foreseeable future.
iPhone 11 Pro vs iPhone 11 Pro Max verdict
To almost all intents and purposes, the iPhone 11 Pro and Pro Max are the same excellent phone. The question to ask yourself if whether you want the larger screen that the Pro Max offers and whether you're prepared to pay a bit extra to get it?
For us that's a definite yes. But if you think you can by with the smaller display or that the Pro Max's extra bulk could make it difficult to use, then the standard Pro edition is the one to go for.
Compare iPhone 11 Pro and iPhone 11 Pro Max deals
Think the iPhone 11 Pro is the phone for you? Compare our pick of today's standout iPhone 11 Pro deals.
Prefer the Pro Max? Head to our comparison table to take a look at noteworthy iPhone 11 Pro Max contracts.