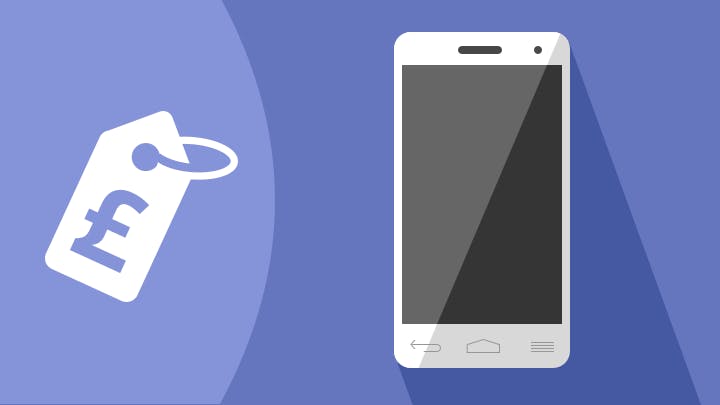 CompareMyMobile has massive range of mobile handset deals for you to, well, compare. Whatever kind of plan you're looking for, we're here to help you find it - whether that's an iPhone contract, unlimited data, the cheapest deal possible, or one from your favourite network.
Here's how you can find the plan you want and get comparing deals straight away.
Mobile phone contracts
A phone contract gives you a handset plus a SIM with a monthly allowance, which you pay off monthly - usually over two years, though there are 12-month and 30-month contracts available too. It's a great way to get your hands on a top smartphone without shelling out loads of cash in one go.
Have a look at all the phones you can get and find out how to choose the best deal right here.
iPhone deals
Apple's iconic mobile is one of the most popular around, and that means loads of networks are scrambling to offer you the best iPhone deal. You'll find plans on newer models like the iPhone X, right down to older and cheaper ones like the iPhone 5, on all kinds of tariffs.
Samsung Galaxy deals
More of an Android fan? Samsung's Galaxy S range contains some of the best smartphones you can get with Google's operating system. These phones are known for their top specs, stunning screens, and fantastic media players - and luckily there are plenty of deals to choose from.
Unlimited data deals
Big mobile data user? Like to use your phone for watching TV, streaming music, or downloading files on the go? You're probably interested in getting an unlimited data plan with your phone. These are only offered by a couple of networks, but you're bound to find something - and it's perfect for anyone who wants peace of mind that their data won't run out. Read more about unlimited data and compare contract deals here.
Find out more about how much data you need.
Mobile deals with no upfront cost
Mobile contract deals are available at all kinds of price points - including deals that cost absolutely nothing upfront. Read all about mobile deals with a 'free' device, compare what you can get, and find the best deal without paying a penny today.
SIM-only deals
A SIM-only plan is what you need when you're keeping your phone, or buying a new one outright - and it's a great way to save money.
There's absolutely tons of choice here, with SIMs available on all kinds of networks, allowances, prices, contract lengths, and more. It can be a bit tricky to choose one, but we're here to help you compare them side by side.
Mobile phone deals from networks
Got your eye on a particular provider? Our comparison tool covers deals from 10+ mobile networks, including plenty of handsets. Take a look at what you can get from each one, compare deals, and take your pick.