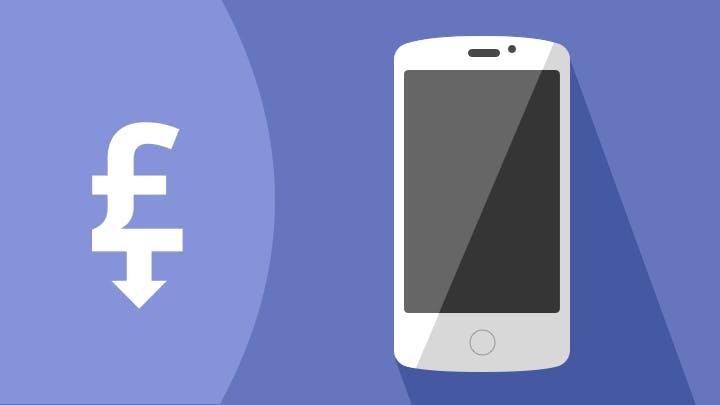 There's no need to break the bank just to get a new mobile - even if you want a brand new iPhone or a stunning Samsung Galaxy. By comparing everything you can get and looking out for the right deal, it's possible to find a bargain phone plan.
Cheapest mobile phone deals this week
Providers and retailers often run special, limited time offers - sometimes they're for events like Cyber Monday, sometimes they're online-only, and sometimes they're exclusive to us.
Networks also slash prices for summer sales and in January, when they're looking to shift stock around Christmas.
We'll call these out right there in the grid so you can see which deals are cheaper than usual right now.
Cheap pay monthly phone deals by network
When you buy a phone, you want the most for your money. Here we take at all the perks and sweeteners offered by all the major networks.
Cheap O2 phone deals
Even the cheapest O2 phone contracts offer membership of its Rewards customer loyalty scheme, which includes giveaways and money-off at high-street stores and restaurants.
O2 customers can also use their UK allowances in Europe for no extra charge.
Cheap Three phone deals
Three's most affordable Essential contracts get you inclusive roaming in Europe, while Advanced plans allow you to roam in 71 locations around the world for no extra charge.
Three's usage allowances are fairly generous too and compare well with other networks.
Cheap Vodafone phone deals
Vodafone's VeryMe compares well with other networks' customer rewards schemes.
Customers on cheaper plans also get inclusive roaming in 48 mostly European locations, compared with 77 locations around the world on pricier plans.
Cheap EE Mobile deals
EE's cheaper Essential plans offer six months' free Apple Music and inclusive roaming in 48 locations.
It's also worth noting that EE's coverage and 4G speeds are consistently rated as the UK's best.
Cheap Tesco Mobile deals
All Tesco Mobile pay-monthly contract customers get free ClubCard points every time they pay their monthly phone bill.
Its Home from Home roaming scheme allows you to use your UK allowances in 31 locations for no extra charge.
Cheap pay monthly phone deals by manufacturer
Contract deals mean you can get a new phone, perhaps even the latest all-singing all-dancing shiny flagship, without paying a bomb all in one go.
It can push up your monthly bill though, so it's best to compare deals to find the cheapest options.
Cheap iPhone deals

Apple iPhones can run quite costly - especially the latest versions - but luckily they're available on lots of networks with loads of choice over tariffs. That includes low-cost networks, and sometimes special offers too, so keep a beady eye out.
Older iPhones are much cheaper than the newest ones, and they're far from obsolete - it can't hurt to go back a generation or two if you're looking for a bargain;
Cheap Samsung Galaxy deals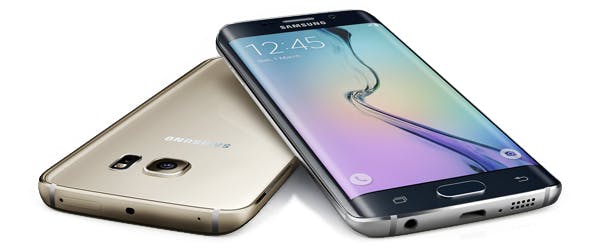 Like iPhones, the top-end Samsung Galaxy mobiles can be pretty expensive too - but you can still find one at a reasonable cost.
Again, it's worth looking at deals on older models, such as the Samsung Galaxy S7, and at phones from the budget end of the manufacturer's range. Galaxy A models are far lower in cost than Galaxy S ones, for instance, and have surprisingly high-tech features.
Cheap Huawei phone deals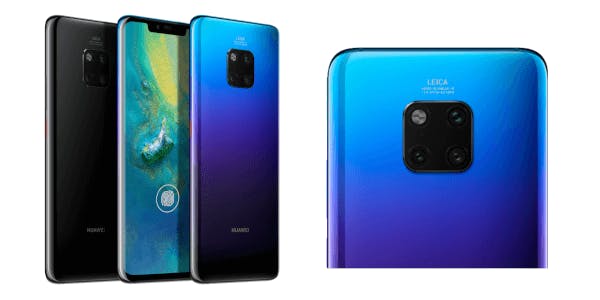 Top-of-the-range Huawei phones aren't the cheapest around either. But they're still a couple of hundred pounds cheaper than the highest-end iPhones.
Choose an older Huawei phone, such as the P10 and Mate 10, and you'll still get premium handsets with an impressive array of features and really good cameras.
But you'll typically pay less than half what you would for the latest Huawei handsets.
Cheap no upfront cost phone deals
Older, cheaper phones are less likely to cost you much upfront. You're also much more likely to get a cheap phone deal with no upfront cost on older-generation models that you are on the latest phones.
Conversely, if you've got a bit of money to hand and can afford to pay something upfront it's probably a good idea.
The result will be lower monthly premiums, which may be more manageable if you're on a budget.
Cheap phone contracts for bad credit
If you're rejected by a phone retailer because of your bad credit, we'd suggest saving up until you can buy a low-cost phone outright.
The likes of Honor and Nokia make excellent phones that sell for a few hundred pounds.
So you won't have to raise the sky-high £900-£1,500 that the highest-end iPhones and Samsung Galaxy phones now sell for.
Once you have saved enough, take a look at pay-monthly SIM-only deals from the likes of Smarty and giffgaff. Neither of whose one-month SIM deals require a credit check.
Best budget phone deals
Honor, Nokia and Motorola phones are well reviewed and can be had for a few hundred pounds with a decent monthly allowances.
Prefer an iPhone? The iPhone SE is a great budget-friendly handset, as are the older iPhone 6S, iPhone 7 and iPhone 8.
Take a look at deals here:
- iPhone 7
Pick an older Samsung Galaxy S phone or iPhone and you can also make major savings:
Cheap refurbished phone deals
You can save hundreds of pounds if you don't mind having a handset that's pre-owned. That makes newer phones a bit more within reach for people on a budget.
And you can rest easy knowing that refurbished phones will have checked over and fully repaired (if they were faulty) before being offered for resale.
Some handsets, which we categorise as 'nearly new' were returned by customers' during their 30-day contract cooling-off period.
That means they've barely been used and effectively as good as new.
Cheap SIM-only deals
Already got a phone you like, and want to get the cheapest possible monthly bills? You'll want a nice low-cost SIM-only deal.
It's almost always better value to get a pay-monthly plan than pay-as-you-go, so we recommend comparing contract SIMs. 12-month deals often cost less per month than 30-day ones, too - if you're happy to commit, it can save you money on the whole.
You can find our best value SIM-only deals by using our comparison tool. Enter the allowance you want, along with any other factors you reckon are important such as contract length, then sort the lot by monthly cost.