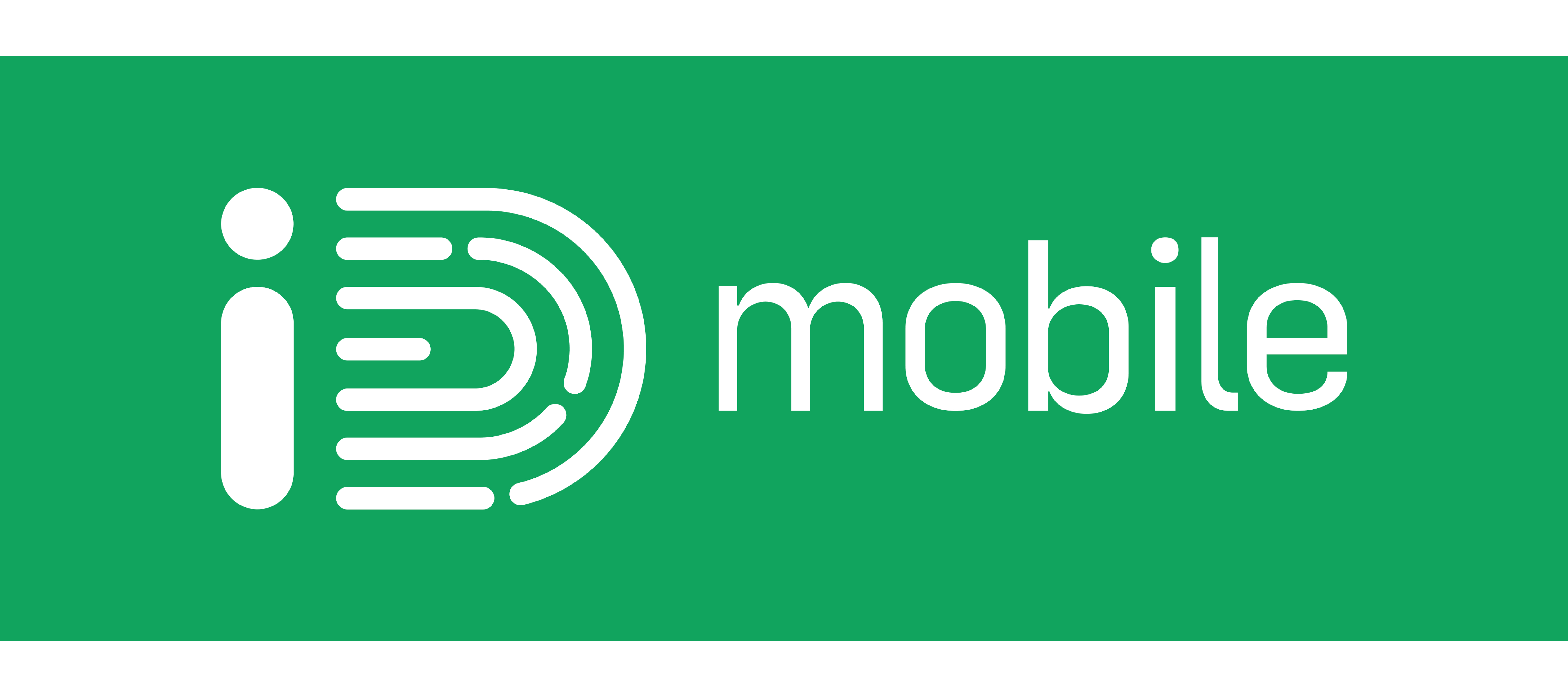 Whether you opt for a pay monthly contract or SIM-only deal, iD Mobile offers some of the UK's most affordable 5G plans. Centred on flexibility and value for money, deals also come with data rollover and bill capping.
Find out more about what separates iD Mobile from other mobile networks. From pros and cons and customer service to network coverage and pricing, we shine a light on iD Mobile and help you decide whether it's the network for you.
What's good about iD Mobile?
Affordable and flexible 5G plans
Can roll your data over to the next month
Cap your bill each month
One-month contracts available
Inclusive EU roaming
What's bad about iD Mobile?
Roaming is not worldwide
Not many extras
Below average customer satisfaction ratings
iD Mobile SIM-only deals
If you already have a phone and just need a SIM deal, iD Mobile offer a very good range of plans - from small to larger data allowances.
iD Mobile offers SIM deals on 30-day rolling contracts, as well as 12-month and 24-month plans. They all come with unlimited minutes and unlimited texts, as well as handy features like bill capping and data rollover.
All SIMs are 5G-ready at no extra cost. As long as your device is 5G-compatible, you're good to go.
| Provider | Data Amount | Contract Length | Monthly Costs |
| --- | --- | --- | --- |
| ID sim only | 6GB data | 1 month | £6.00 |
| ID sim only | 25GB data | 12 months | £7.00 |
| ID sim only | 60GB data | 1 month | £10.00 |
6GB of 5G data
Unlimited minutes
Unlimited texts
download speed limit
3 months free Apple TV+ and Music

1 month contract

From iD Mobile

25GB of 5G data
Unlimited minutes
Unlimited texts
download speed limit
3 months free Apple TV+ and Music

12 month contract

From iD Mobile

60GB of 5G data
Unlimited minutes
Unlimited texts
download speed limit
3 months free Apple TV+ and Music

1 month contract

From iD Mobile
Verdict:

Cheap SIM deals without any frills. If you don't need a new phone, iD Mobile are well worth checking out - there's a wide range of data allowances and prices to choose from.
iD Mobile phone contract plans
As with other small mobile networks such as giffgaff, iD Mobile keeps things simple with an emphasis on budget plans - whether it's SIM plans or long-term mobile contracts.
You can get pay-monthly contracts for the latest Apple iPhones, Samsung Galaxies and Google Pixels. Plus, some deals come with some nice extras, such as three months' free Apple TV+, or devices like headphones or smartwatches bundled with your phone.
As iD Mobile is a virtual mobile network, its customers use the Three network which covers 99% of the population and this is constantly improving. Contracts tend to be between 12 and 24 months, and you generally won't be asked to pay an upfront charge on your new handset.
Verdict:

If you're looking to keep your monthly mobile bill low, you should certainly consider iD Mobile.
iD Mobile coverage
As iD Mobile is a Mobile Virtual Network Operator (MVNO) which uses the Three network, customers benefit from 99% population coverage across the UK.
4G and 5G coverage isn't quite as high as rival networks such as EE, but you shouldn't experience connection problems in towns and cities.
What's more, Three has been named by Ookla as the UK's fastest 5G network (crowned as the Speedtest Awards Winner for 5G mobile network speed during Q3-Q4 2022). So, as iD Mobile uses Three's network to provide its services, you'll be able to make use of these brilliantly fast speeds.
Before you order it's important to check you can get a signal in your home area using Three's coverage checker - as well as areas you are likely to frequent, such as your place of work and route to work.
Verdict:

Three's network coverage - and therefore iD Mobile's - isn't quite up with the likes of EE (who generally come out on top against all mobile networks), but it's still very good. And it has some of the fastest 5G speeds on the market, courtesy of EE.
iD Mobile pricing
If price is your biggest concern when choosing a mobile contract or SIM plan, iD Mobile should figure highly in your thoughts.
SIM deals are certainly some of the cheapest on the market - particularly if you only need a small amount of data. You won't get much in the way of perks, but we like the ability to roll over data each month.
Verdict:

iD Mobile's contracts and SIM plans are great value for light to medium data users.
iD Mobile customer service
As iD Mobile is not really covered by Ofcom, there's not much to report here. It's worth noting that Three (the network that iD Mobile customers use) didn't perform so well in Ofcom's latest report on mobile network customer service, with Three customers less likely than average to recommend their network to a friend.
Plus, iD Mobile was given a mention: Ofcom found that iD Mobile customers had the highest percentage of customers abandoning their calls before getting to speak to a customer service agent.
Verdict:

There's not much to see here, though based on Ofcom's report on mobile network Three, don't expect gold standard customer service from iD Mobile.
iD Mobile extras and benefits
Data rollover - get a second chance to use any unused data each month
Bill capping - limit your monthly spend to an amount you are comfortable with
Wi-Fi Calling - use a Wi-Fi network to make and take calls
EU Roaming - all iD Mobile plans come with inclusive EU roaming
Verdict:

As iD Mobile focuses on keeping things simple and prices low, there isn't much in the way of perks - but data rollover and EU roaming are always welcome.
Overall verdict
iD Mobile is one of the best-value networks in the business. True, it doesn't offer much in the way of extras. But this way, it can keep prices low, and there's a generous range of long-term mobile contracts and SIM plans to choose from.
As iD Mobile is powered by the Three network, customers can make use of some of the fastest 5G speeds available in the UK. In a congested and often confusing mobile market, there's a lot to be said for keeping things simple. Credit where credit's due to iD Mobile for doing exactly this.