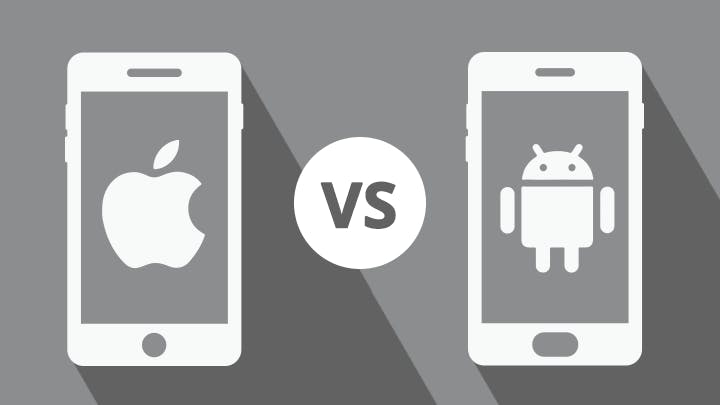 Android phones are cheaper, more customisable, with models to suit any budget. iOS-powered iPhones offer slicker apps and arguably look better, but come at a price. We break down both operating systems to help you find what's best for you.
With prices for the latest smartphones now consistently topping £1,000, it's more important than ever that you make a really well informed buying decision.
And one of the biggest quandaries you'll face is the choice between an iPhone powered by iOS or an Android phone, such as Samsung Galaxy models or Huawei handsets.
Here we'll be outlining the key selling points of both to help you make your mind up.
What are Android and iOS?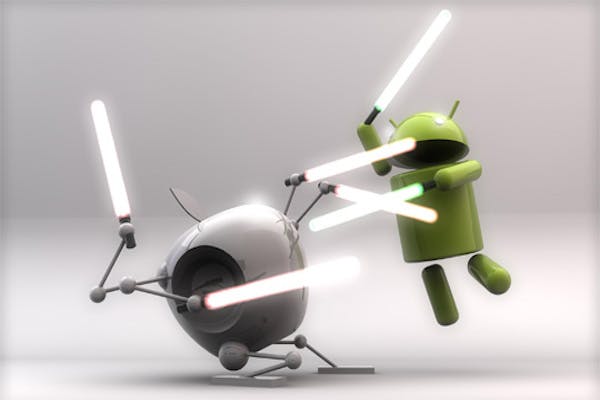 iOS is the software that powers iPhones, as well as iPads and iPods. You'll only find iOS on devices manufactured by Apple, which issues a new version of its operating system every year.
Created and owned by Google Android is the software that's at the heart of hundreds of smartphones from a wide range of manufacturers, such as Samsung, Huawei, Sony, Honor, Moto and more.
Like iOS, Google issues a new version of its software annually.
So many manufacturers adopted Android because Google made it free for them to use. Google also allows its partners to customise Android's appearance, with different layouts and designs, and add their own features and apps.
What's good about iOS?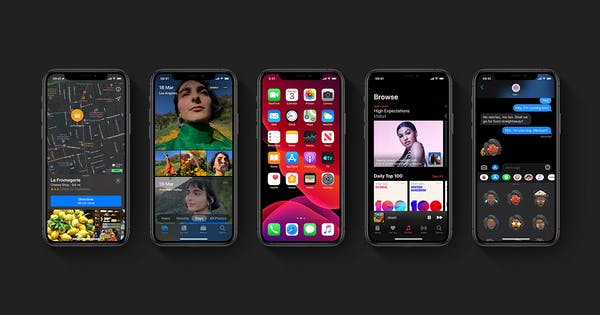 Apple continues to make updates available to older models
At the time of writing, the latest iOS 13 software is compatible with phones as old as 2015's iPhone 6s and the original iPhone SE from 2016.
That meant that those ageing phones both got a smattering of new features and performance improvements, many years into their life cycle.
Conversely, Samsung Galaxy phones are typically supported for two major Android updates, before Samsung calls time on them.
That works out to two years of support compared to Apple's five years.
iPhones hold their value
Only prestige German car marques retain their value like Apple's smartphones.
Proof? At the time of writing, you can trade in 2017's iPhone X on Compare My Mobile and get over £300 in return.
That's a pretty handy lump sum to put towards your next smartphone.
iOS apps are better than Android ones
Not only do iPhone versions of popular apps, such as Instagram, Snapchat and Facebook, almost always have more features. They usually look better and run more smoothly too.
What's more, the zeitgeisty apps that become phenoms always originate on iOS. Which means iPhone-owners tend to be a bit ahead of the curve.
Security is peerless
Apple's habit of issuing regular updates helps keep iOS free of the viruses and security vulnerabilities that have blighted Android.
Apple also rigorously screens apps before allowing them to be sold via its App Store, so anything malicious is locked out.
Works brilliantly with other iOS devices
Got an Apple Watch, a Mac or an iPad? With Apple's Continuity feature, you can start a note on one device and pick it up on another seamlessly.
You can also snap a picture or scan a document with your iPhone and it'll appear instantly on your close-at-hand Mac.
What's less good about iOS?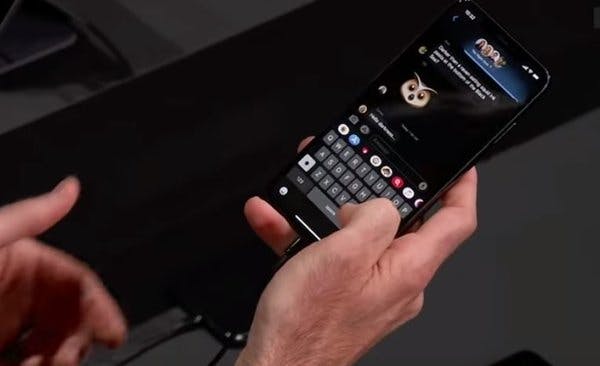 Less room for customisation
Apple now lets you remove first-party apps that you don't use and change your ringtone and background. But there's still nothing like as much scope for customising your phone as Android.
So you're stuck with Safari as your default browser. And you won't be able to add widgets, such as calendar boxes or weather icons either.
iPhones don't come cheap
Apple doesn't really do 'budget' phones and when it comes to specs, iPhones tend to lag behind.
By way of example the cheapest iPhone, the relatively low cost iPhone SE 2020, is still £420.
But for £329, the Samsung Galaxy A51 has a better camera, a much larger screen with a modern all-display design and twice as much storage.
What's good about Android?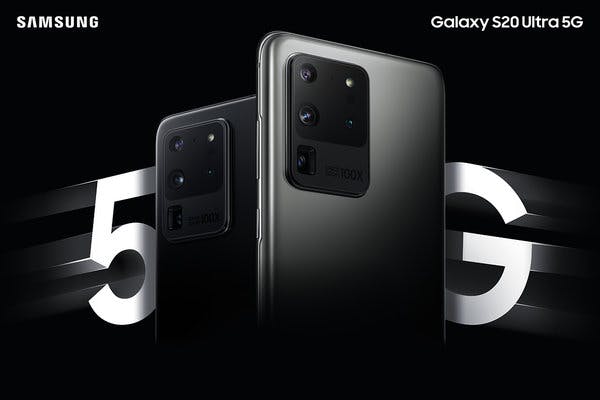 Lots of models to choose from
Android phones come in all shapes and sizes. From top-of-the-range phones with radical, folding designs, such as the Samsung Galaxy Fold, to low cost models that just do the basics, all smartphone life is here
So you're bound to be able to find one that suits you.
Expandable storage
Most Android phones allow you to add a microSD card and massively boost internal storage capacity. That's never been an option with iOS.
If you've got an iPhone, you can, of course, add more storage with Apple's iCloud cloud storage service. But you'll always need to be in range of mobile internet or Wifi to access it.
More customisation options
If you want to rejig the look and feel of your phone so it feels more like it's really yours, Android is the one to choose.
You don't have to spend a lot to get a lot of phone
If you're not fussed about the latest features, Android phones can sometimes be had for under £50 SIM-free.
But even if you need something higher-end, you can get a really good looking, fully featured Android smartphone with multiple cameras and plenty of power for £300-£400.
You can them with headphone jack
iPhones ditched headphone jacks years ago. And while some Android phones have followed suit, you can still find them with 3.5mm headphone slots if you shop around.
Option to use alternative app stores
Apple keeps the iOS platform firmly locked. That means you can only download apps from its own App Store. Choose Android, though, and you can take your pick of more apps from more online stores.
Whether the risk of malware should dissuade you is your call.
What's less good about Android?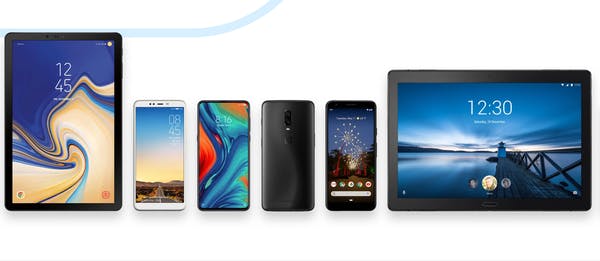 Software updates can take a long time to arrive
Google is great at making new versions of Android available for its own-brand smartphones.
But other manufacturers sometimes leave you waiting months and months, so you'll be running outdated software in the meantime.
And feeling like a Bull's Eye contestant who chose the wrong door, looking covetously as what you could have had.
Malware can be a problem
It's not impossible for iPhones to get infected with malware. But it's so rare that the threat is negligible.
Conversely, malware on Android is much more of a problem and rose by 50% in 2019, as more and more hackers looked to target personal info stored on banking apps.
Experience differs from phone to phone
Back when the iPad first landed, Apple's big marketing tagline was 'you already know how to use it.' It's something that still rings true with new iPhones to this day.
However, because Android manufacturers customise their phones and install their own apps, phones running Google's operating system sometimes take a bit longer to get to grips with.
Two years of support. But no more
Android manufacturers are committed to supporting their hones with software updates for two years.
Thereafter, you're on your own, with no guarantee you'll get the latest version.
iOS vs Android: which should you choose?
Much depends on your financial circumstances, personal taste and what you're looking for in a smartphone.
For many, iPhones look better, are easier to use and offer a prestige experience that can't be matched.
But if price is a factor, it's hard to look much beyond Android. Not
Still undecided? Take a look at our pick of the best deals on a range of smartphones: