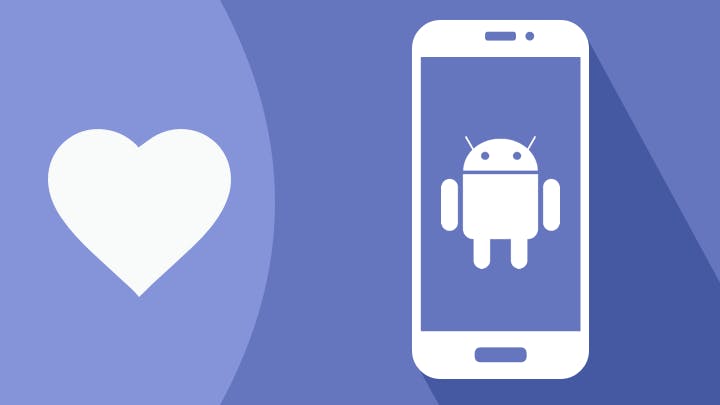 In the mobile phone war between Apple and Android, we've all picked a side. Let's face it: once we've picked one, we tend to stick to it. Which means if you're an Android enthusiast after a new mobile contract, there are a tonne of superb handsets to choose from...
Whether you're watching your budget, searching for the right gaming phone, or simply looking to splash out, there's an Android handset for you.
With Android, you get a huge amount of choice, as opposed to iOS where you're limited to iPhones.
Generally speaking, Android phones are also cheaper than iPhones and are easier to manage your files, as all your Google apps are integrated together.
Let's take a look at the best Android phones available:
Samsung Galaxy Note 10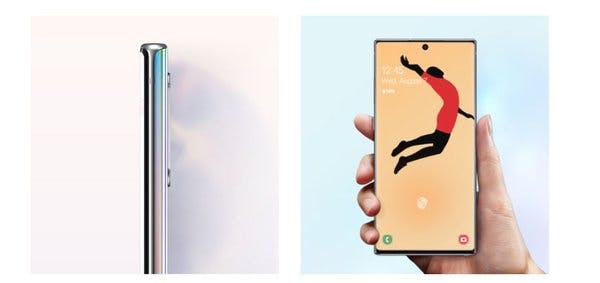 Many people's choice of the best Android phone so far, the Galaxy Note 10 features a striking all-screen design that means it's great for watching video while you're on the go.
The tenth-anniversary Galaxy Note phone is also home to a brilliant triple-lens camera that excels at 'bokeh' portraits, whereby the background is blurred to bring your subject into super sharp focus, and is equipped with a ultra-wide angle lens for breathtaking panorama shots.
As with all Note phones, the Note 10 comes with an S-Pen stylus. But this time around, it's more useful than ever.
Not only is it better for taking notes, it doubles as a remote control too. Which comes in really handy for adjusting the volume or taking photos from afar.
Add two-way wireless charging, a long-life, 3,500mAh battery and a life-saving fast-charge mode and you've got a simply superb smartphone.
OnePlus 7 Pro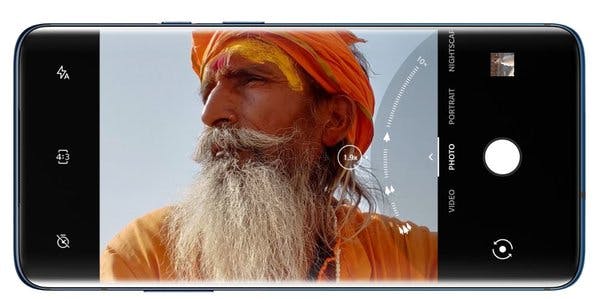 OnePlus has a long-held reputation for affordable smartphones that pack in the sort of cutting-edge features that you'd normally only find on a much pricier phone from the likes of Apple and Samsung.
The OnePlus 7 Pro is no exception. We love the best-in-class Warp Charge fast-charge mode that boosts the phone's huge 4,000mAh battery from 0%-055% in less than 20 minutes. And gets you up to full charge in an hour.
The triple-camera is similarly impressive. The standard 48-megapixel camera handles most scenes and conditions with aplomb.
Want to get a bit creative? The ultra-wide angle lens is terrific for panoramic shots, while the 3XZ optical zoom gets you closer to the action without losing detail.
Elsewhere, the OnePlus 7 Pro makes room for a crisp and bright, 6.7-inch Fluid AMOLED screen, a liquid-cooling system that keeps your phone cool and a hidden, pop-up front camera that means the entire front of the handset is given over to that brilliant screen.
Samsung Galaxy S10 Plus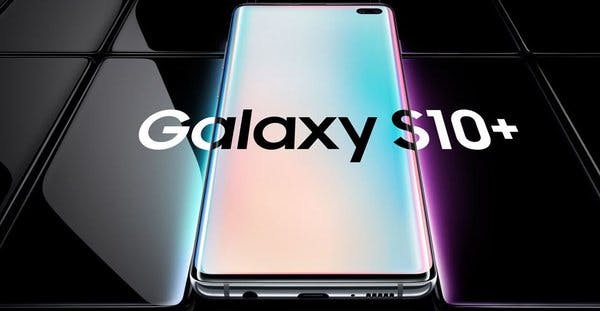 The Galaxy S10 Plus is the tenth-anniversary Galaxy S smartphone. And it's a landmark smartphone in every way.
Our personal highlight is the triple-lens camera, which serves up great shots that are packed with colour and detail. We love the ultra-wide angle lens in particular, which lets you capture brilliant panoramas.
Elsewhere, the 6.4-inch Infinity O screen,which takes pretty much the whole front of the S10, looks fantastic.
And to ensure the S10 Plus won't let you down when you really need it, it's got a powerful 4,000mAh battery, with the option to share your battery power with wireless charging-compatible phones.
Sony Xperia 1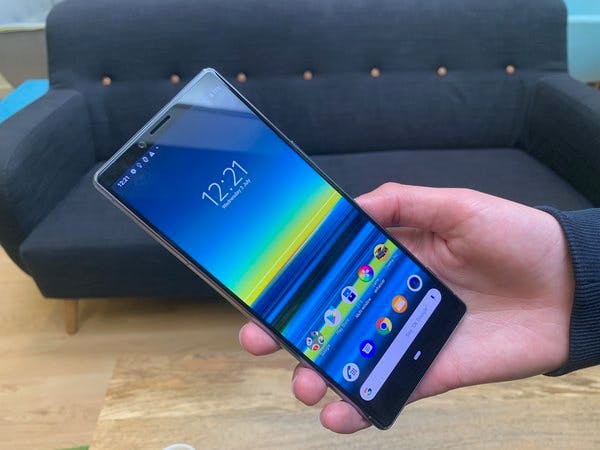 Smartphone reviewers from far and wide tagged the Xperia 1 as the best Sony smartphone in years. It's not hard to see why.
After years of cleaving to a sharp-cornered, squared-off design for other Xperia phones, the Xperia 1 features more appealing, more modern curves. It's a very good look.
But the phone's standout feature is its 6.5-inch screen, which features a unique 21:9 aspect ratio that means it's much taller than you'll be used to.
When used in landscape mode, though, the Xperia 1's extra-long dimensions mean you can watch films in the closest we'll probably ever get to a widescreen on a smartphone. It's almost like having a cinema in your pocket.
The camera is decent too, helped in no small degree by artificial intelligence that recognises scenes and subjects and tailors the settings to help you get the best shot you can.
Other noteworthy features include a large 3,300mAh battery with a fast-charge mode that gets you from zero to 50% in half an hour, as well as 128GB of internal storage so there's plenty of space for all your photos, movies, apps and games.
Google Pixel 3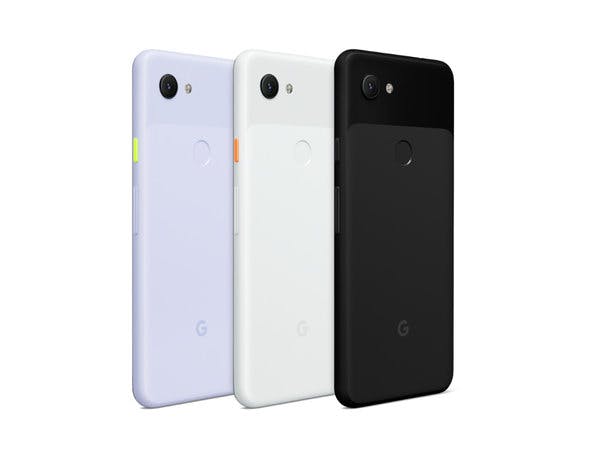 Solid specs, an elegant design, superb software and all the features you could possibly want from a premium flagship phone mean the Pixel 3 is the Android phone to beat.
Speedy quad-core processors and 4GB of RAM mean the Pixel 3 can handle anything thrown at it.
Including a big 3000mAh battery and a fingerprint scanner, it also comes with a great camera too - with a 12MP lens, phase detection and laser autofocus, plus dual-tone flash – and f/1.5 and f/2.4 apertures.
For those looking for the very best Android has to offer, the Pixel 3 is the phone to bag.
OnePlus 6T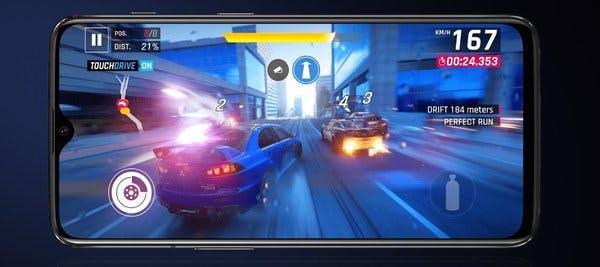 The high quality of today's mid-range Android models will have many questioning the wisdom of forking out the best part of a thousand pounds on a flagship phone.
A great example of this is the OnePlus range: premium specs and a high-end design at mid-range prices.
Similar to the OnePlus 6 in terms of build, the 6T has a longer-lasting battery, attractive all-screen design and a handy fast charge.
It also comes with the same 6 and 20-megapixel dual-cameras as its predecessor, which won't compete with the cameras on flagship handsets, but still take decent snaps.
A solid all-rounder which delivers a very smooth user experience and a premium design at a great price.
Huawei P20 Pro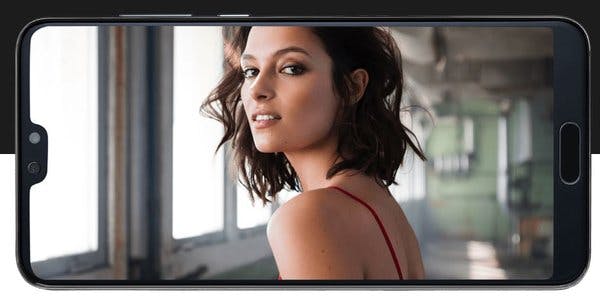 Taking on the big mobile players, Huawei have come up with a superb addition to the Android canon.
Beautifully designed, this sharp-looking phone boasts an impressive build, plenty of storage, a decent camera and an excellent battery.
There are faster phones on the market and there's no wireless charging, but the P20 Pro's three rear-facing cameras will make amateur photographers very happy. It's big and pricey, but there's a lot here to admire.
Samsung Galaxy S9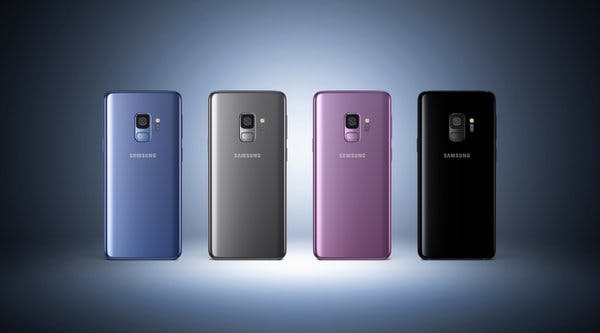 2017's Galaxy S9 is a stylish and elegant smartphone with a superb design, flawless performance and superior screen quality. And because it's no longer a 'new' phone, you can pick it up for a really, really good price.
Its slick, curved body houses superfast processors, 4GB of RAM and one of the best cameras on the market - a variable-aperture lens means you'll have no problem getting the best out of both day and night photography.
With improved speakers and extra memory on board, the S9 is everything you'd expect from a flagship handset - and if you're determined to resist the pull of wireless headphones, it's even got a headphone jack.
Compare cheap android phone deals
Android handsets come in all shapes and size, but one guarantee is on price - whatever your budget, there should be a phone that suits your needs.
If you're looking for a great Android deal, there are some excellent handsets available - from the all-singing all-dancing Google Pixel 3 to the premium-looking OnePlus 6t - and there are ways to manage the costs of your new phone.
Compare the contract deals from our networks and you can see the different ways suppliers split their costs.
Some require a large sum upfront and then a lower monthly fee, while others switch this and include a higher monthly fee, but you'll pay less upfront - or even no upfront cost at all.
You can always take the third option and buy your phone through a mobile reseller rather than a network - this is often a good way to save some cash.