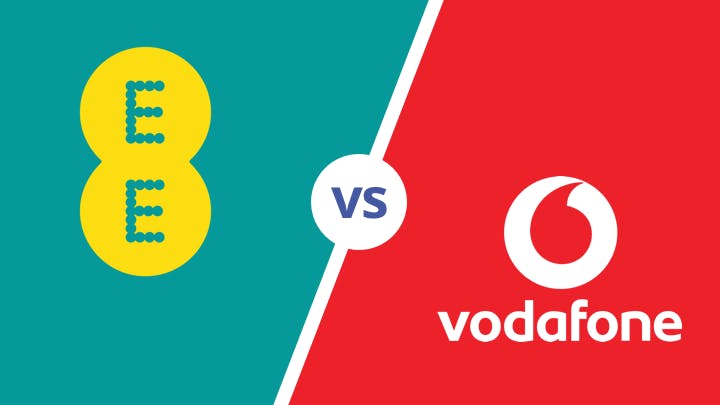 As two of the UK's biggest mobile networks, EE and Vodafone offer a huge range of SIM-only plans, loads of pay as you go tariffs, and a decent selection of the latest smartphones to boot. But which one is worth your money?
Let's take a look...
For a while now, four networks have dominated the UK mobile market: EE, Vodafone, Three and O2.
What sets these four apart from the smaller providers, such as giffgaff and Tesco Mobile, is that they actually own their network infrastructure.
This fact puts Vodafone and EE comfortably at the head of the UK's mobile network table and, at first glance, you'd struggle to tell them apart.
Look a little closer, though, and you'll notice some important differences:
EE vs Vodafone plans and pricing
From budget-friendly tariffs with only 1GB data, to unlimited calls, minutes and data, Vodafone has plans to suit every kind of user. And how much you pay depends on what you're looking for.
If you want to save money, you could opt for a basic SIM deal. And its Essential Plans are affordable pay-monthly options. You'll get unlimited texts, between 500MB and 1GB of data, and between 50 and 1,000 minutes.
Although pricey, its Red Extra plans will buy you unlimited UK Mobile and landline calls, unlimited texts, plus your choice of between 3GB and 60GB of 4G data.
And if you want even better value for money, it's Big Value Bundles offer a set allowance of data, minutes and texts each time you top up your phone, which then carry over to the next day.
Likewise, EE offers a wide range of plans at different price points.
Starting from around £13 per month, its cheapest SIM only tariff comes with unlimited texts and up to 250Mb of data. Meanwhile, top end tariffs cost around £25 per month and come with unlimited texts, minutes and up to 50GB of data.
As far as handsets go, both offer a nice selection of old and new devices. So if you're the kind of person who simply must own the latest iPhone or Galaxy smartphone, you'll be able to pick them up from either network.
EE's latest deals
Vodafone's latest deals
| Provider | Data Amount | Contract Length | Monthly Costs |
| --- | --- | --- | --- |
| Vodafone sim only | 6GB data | 12 months | £7.00 |
| Vodafone sim only | 25GB data | 12 months | £8.00 |
| Vodafone sim only | 25GB data | 12 months | £8.00 |
6GB of 4G data
Unlimited minutes
Unlimited texts
download speed limit
VeryMe Rewards

12 month contract

From Vodafone

25GB of 4G data
Unlimited minutes
Unlimited texts
download speed limit
VeryMe Rewards

12 month contract

From Vodafone

25GB of 4G data
Unlimited minutes
Unlimited texts
download speed limit
VeryMe Rewards

12 month contract

From Vodafone
Verdict
We can't call this one. Yes, they are big names and some SIM-only plans are competitively priced. But if you want to save money, you'd be better off looking at providers like Plusnet or Giffgaff.
EE vs Vodafone coverage
Right now, EE covers around 99% of the country for 4G coverage, and 98% for 3G, with plans to reach 95% of Britain's geographical area by 2020.
Vodafone, on the other hand, covers around 95% of Britain for 4G, and 96% for 3G. So, chances are, wherever you live in the UK, either network will be available.
Verdict
We're impressed with both networks' coverage. But EE takes the win.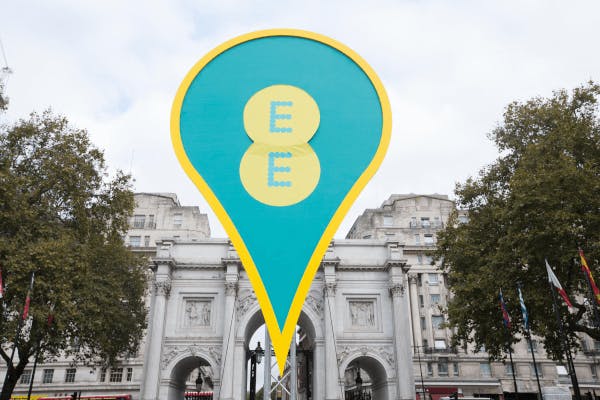 EE vs Vodafone mobile internet speeds
Mobile broadband speeds with EE are excellent.
In fact, Open Signal's latest Mobile Network Experience report puts EE's average download speeds at 29.6Mbps, and upload speeds at around 10.4Mbps, which makes it one of the speediest networks in the country.
Vodafone's mobile broadband speeds are similarly impressive, though.
In the same Open Signals report, Vodafone came just behind EE, with reported download speeds of 24.3Mbps and 8.5Mbps upload speeds. Still decent, but not quite as good as EE.
Verdict
EE knocks this one out of the park.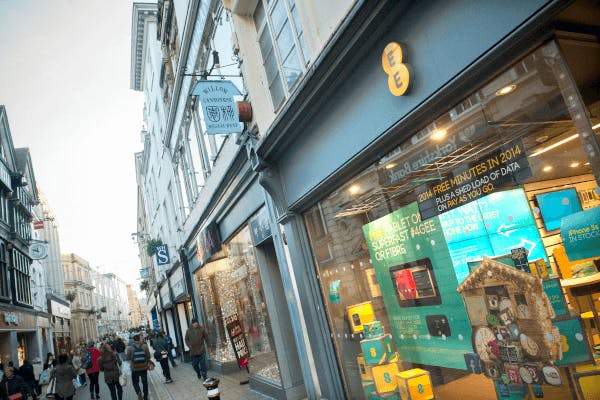 EE vs Vodafone customer service
According to the latest Which? Customer satisfaction survey, one in five Vodafone customers complained about customer service and complaints handling provided by the network.
Which tells you all you need to know, really.
And EE doesn't fare much better. In the same survey, only a quarter of its customer base gave the network an excellent rating for technical support. Ouch.
On the other hand, one thing we can say about Vodafone's website is that, overall, it's not difficult to navigate, and finding answers to your questions is pretty straightforward. Conversely, EE's site leaves a lot to be desired.
Verdict
Both networks need to improve on this one. It's a tie.
EE vs Vodafone Wi-Fi hotspots
To get Wi-Fi calling with Vodafone, you'll need to be a pay-monthly customer on either its Red Entertainment plan, or Red Extra Plans.
Brilliantly, some Vodafone plans offer customers access to Wi-Fi hotspots owned by BT, who boast five million of them across the UK.
With EE, you'll need to be a pay-monthly customer to access its Wi-Fi hotspots. But, despite the fact that BT has owned EE since 2015, customers can't access its full range of Wi-Fi spots.
Bear in mind, though, Wi-Fi calling isn't compatible on every device. To find out if your device is compatible, visit EE's website.
Verdict
Vodafone snatches the win.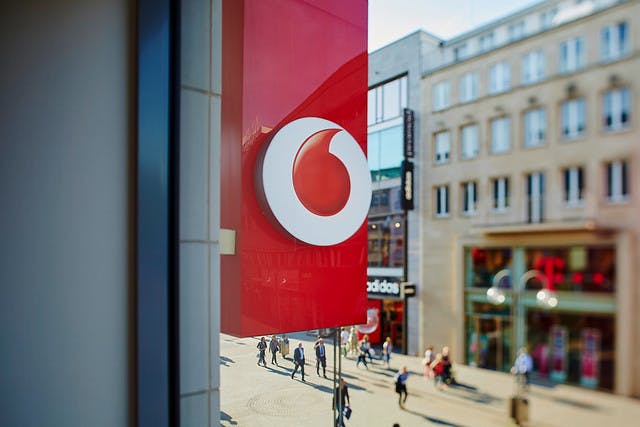 EE vs Vodafone roaming
If you travel a lot for work or you're planning to holiday abroad, you may want to consider one of Vodafone's Xtra plans with 4 Xtra benefits.
Depending on the plan and benefits you choose, these will allow you to use your UK allowances for no extra charge in up to 83 locations worldwide.
EE's roaming plans include 48 destinations, including USA, Canada, Australia, New Zealand and Mexico. Thing is, you'll need to be subscribed to one of its premium plans first, which works out more expensive than Vodafone.
Verdict
Vodafone has the edge here. Its plans are slightly better for travellers, and you get more for your money.
EE vs Vodafone bonuses and rewards
In terms of perks and bonuses with EE, we're big fans of its data-gifting platform, which lets you move spare data around the family. Plus, when you add a new eligible plan to your account, EE will throw in an extra 1GB of data.
Moreover, if you're a pay-monthly phone user with the network, you get six months' free Apple music too.
On the other hand, customers on one of Vodafone's Red Entertainment plans can get a subscription to entertainment services like Spotify, Now TV, Sky Sports Mobile and Amazon Prime Video to boot.
Plus, with Vodafone's VeryMe reward plans, every time you top-up your phone, you'll earn reward points. And the prizes on offer are pretty impressive: from extra texts, minutes and data to retail vouchers and Bluetooth speakers - Vodafone certainly has a lot to offer.
Verdict
Both offer a good selection of perks, though Vodafone just takes the win.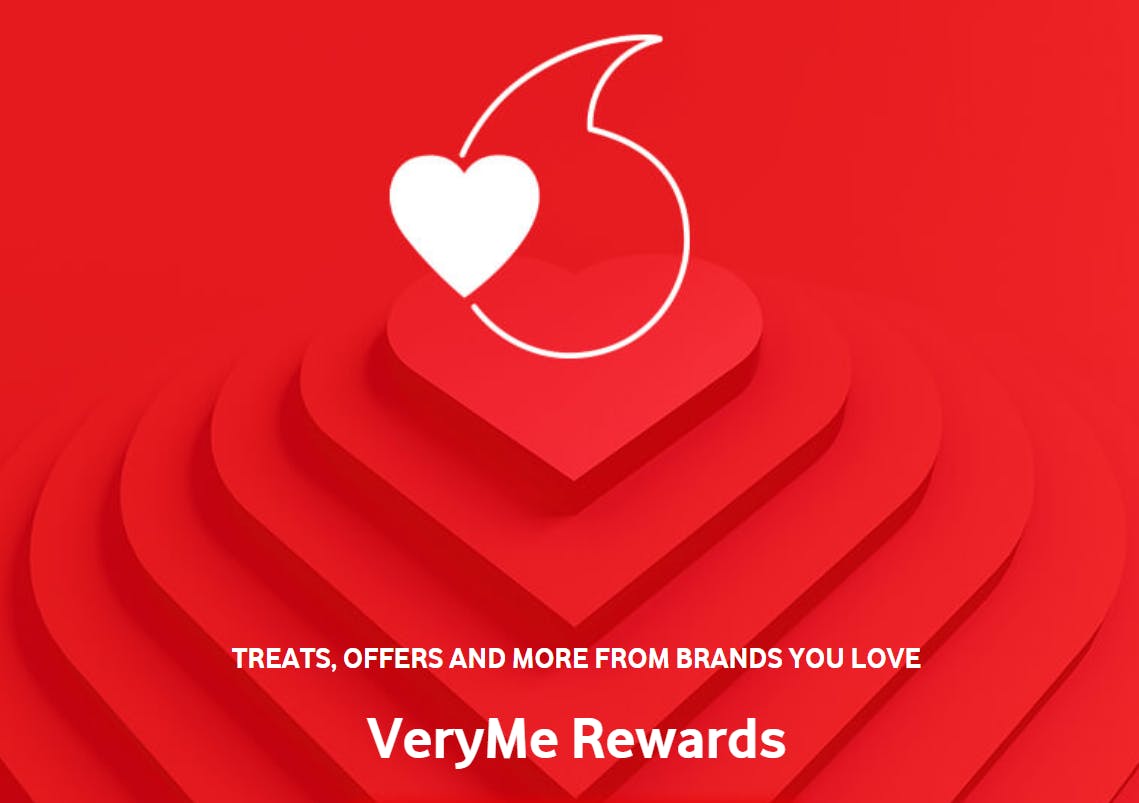 EE vs Vodafone 5G
At the time of writing, Vodafone's 5G network is live in seven cities in the UK. With plans to roll-out another twelve cities' later in 2019.
On the other hand, EE has rolled out 5G in six cities; London, Birmingham, Manchester, Edinburgh, Belfast and Cardiff. It plans to expand its 5G network to a further ten cities later this year.
Verdict
Because 5G has only recently started to roll-out across the UK, we're not in a position to call this one yet. It's a tie.
Overall winner: EE
In a nutshell if you're looking for the fastest speeds and excellent coverage, EE is the network for you.
We were suitably impressed with its coverage across the UK, its 4G speed and the number of mobile plans it has to offer. However, like Vodafone, it's not the cheapest network available. If you don't want to spend too much, you'd be better off looking at networks like Plusnet and GiffGaff.
That said, which one you choose depends on what you want from your mobile network. As we say, if you're looking for speed and coverage, EE is your best bet. But if you want a greater choice of plans at smaller price points, Vodafone are well worth a look.