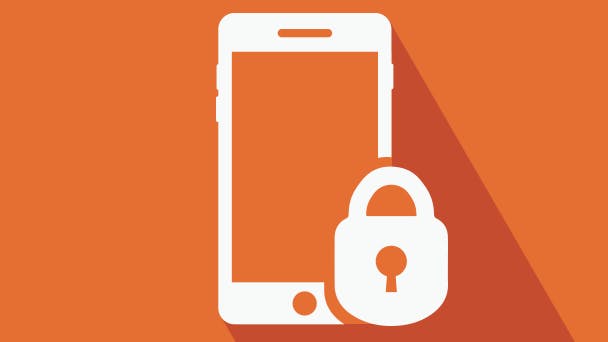 Worried about safeguarding your iPhone or Android smartphone against online thieves? Here's how to protect your device, get rid of harmful software and spot viruses, malware and phony apps
These days, most of our personal and sensitive information – including passwords, photos and bank accounts – are stored within our smartphones. This means, in the wrong hands and with certain types of malicious software in place, your personal details could well be at risk.
So, how can you stop hackers from infiltrating your smartphone and stealing your personal information?
Here's a few practical steps, including how to eradicate malware, plus a list of some of the best mobile phone security solutions. Let's take a look…
How do I secure my phone?
Update your phone's software – Whether that's downloading the newest version of iOS for your iPhone, or the latest Android operating system. Keeping your iOS up-to-date, for example, can stop all kinds of viruses from infecting your phone because it will feature all the latest security features.
Avoid obvious passwords – Obvious perhaps, but it's tempting to choose a password that's easy to remember, like your date of birth, for example. Instead, pick a mix of upper and lower case letters and symbols, even if it means it might be difficult to remember at first. And change your password as frequently as you can.
Be wary of Wi-Fi hotspots – Although everyone loves a free Wi-Fi hotspot, it pays to question who's providing the service. By connecting to a network you don't trust or recognise, you could be inviting hackers to snoop around your social media accounts, or even interfere with your online banking.
Take care when clicking on web links – Similarly, be wary of ads that tell you to click on websites you don't recognise. It can be especially tricky to identify website addresses on smaller screens, so take extra care when browsing the internet on your smartphone.
What is the best security for mobile phones?
Fortunately, there are a number of security apps and software available to protect your smartphone against viruses. Most of them you'll probably recognise as PC antivirus software, like McAfee and Norton, for example.
With a little research, you'll be able to find one that suits you and decide whether you want a free app, or pay for extra features. Here's three of the most trusted antivirus software around to get you started.
Norton Mobile Security – This iOS security software screens apps on Google Play before you've downloaded them. It's highly rated on review sites, and comes with advanced scanning to alert you about unsecure Wi-Fi networks. Plus, it notifies you when your operating system is out-of-date.
Avast Antivirus – This free app for Android will perform regular checks to detect threats and vulnerabilities in your phone, as well as protect your device against malware-infected links online. It's also free to use, which means you can remove it any point without incurring a fee.
AVG Mobile Security App – As the first free antivirus app on Google Play to boast 100 million downloads, you can rest-assured that AVG Mobile Security is one of the most trusted pieces of mobile security software around. Highlights include excellent antivirus software, an anti-theft phone tracker which lets you lock your phone remotely if its been stolen, plus 'App Lock' which can lock apps like Facebook and Instagram when you install them.
How do I check for malware?
As you might already know, malware means any kind of bug or software which causes harm to your device. In relation to your smartphone, this means harmful software – as opposed to a virus you'd find on your laptop or PC, for instance.
How to fix the problem
First, you could buy and download anti-malware software – like the ones listed above – to your phone, which should fix the problem.
This type of software can detect and delete harmful malware that's already infected your phone, plus it'll protect your phone from future attacks. As we say above, different types of Anti-Malware software include: Norton, Avast and AVG.
It's also possible to fix a malware attack manually, with no need to install or pay for any software.
Android
For Android, you'll need to:
First, shut down your phone. This will stop the malware doing further damage. After that, hold down the power button to activate your phone's 'Safe Mode'. This may take a few seconds or so.
Next, hit the restart button, then select 'Reboot to safe Mode.'
Don't have these options? Not to worry.
Simply hold down the power button to shut down your phone. Then, hold the volume down until you see the 'Safe Mode' option, in the bottom left of the screen.
Once your phone is in safe mode, it's time to locate and delete any suspicious apps – those you don't recognise or remember installing.
To do this, go to 'Settings' and hit Manage Apps' (or 'Apps and Notifications', depending on your device). Next, press 'Downloaded Apps' or 'Installed Apps'. From here, you'll be able to view all of your apps, and uninstall the ones you don't recognise.
Chances are, you'll be able to hit 'Uninstall' and get rid of the app that way, without any hiccups. But this option might be greyed out.
In this case, it'll take a few more steps to get rid of the pesky malware. Go to 'Settings' and hit 'Security.' Then, select 'Device Administrators.' If you notice any apps have access to your device, highlight the app then uncheck the box or hit deactivate. After this, you'll be able to go back and uninstall the app as suggested above.
iPhone
Although the chances of malware infecting an iPhone are small, thanks in-part to Apple's closed-security model for their iOS, it's still a good idea to be cautious, especially given how quickly hackers can create new harmful software.
With that in mind, here's what you should do if think your iPhone might be at risk:
First, restart your device. To do this, hold down the power button until the slider appears, then turn the power off. Simply hold down the button again to turn the device back on.
Next, clear your history and browsing data. To do this, go to Settings > Safari > Clear History and Website Data. When the pop-up appears, hit 'Clear History and Data'.
Restore your device. If you've been using iPhone's backup function, you'll be able to revert your phone to a previous backup state. To do this, go to Settings > General> Reset> then select 'Erase All Content and Settings'. You'll be given the option to backup up to iCloud or erase immediately. When you see the Apps and Data screen, select Restore from iCloud Backup. Bear in mind, you may lose some of your content if it wasn't previously backed up.
Perform factory reset. Unfortunately, once you perform a factory reset, you won't be able to get any of your content or apps back, so ensure your phone is indeed infected before taking this step. To do this, follow the steps above, but instead of restoring from iCloud Backup, you'll need to delete your data permanently.
Which is safer iPhone or Android?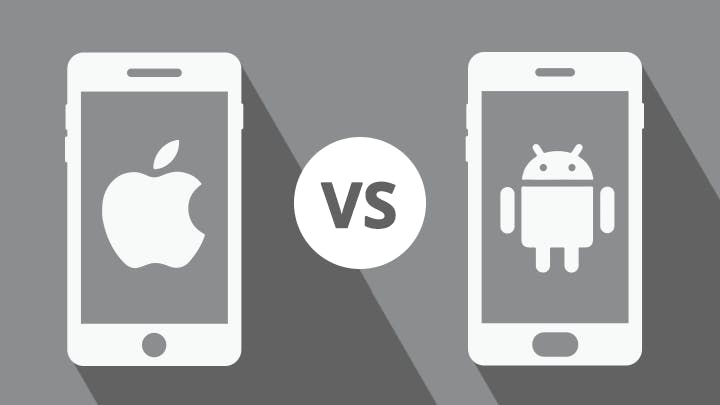 Overall, iOS is less exposed to viruses than the software that powers Android phones. In fact, a number of studies have found that mobile malware tends to target Android over iPhone's iOS.
Why is this? Well, it's partly down to Apple's intense vetting process of apps on Apple Store, combined with the Californian tech giant's frequent iOS updates.
You see, with so many new version of iOS appearing all the time, Android users update their operating system much less frequently, leaving them vulnerable to new threats from hackers. Also, it's carriers – not Google – who decide when, or even if, new security measures should be introduced to Android's operating system, which makes for a more convoluted security approach if you own a Samsung phone, for example.
Mobile email security
As we say, one of the best and simplest ways to protect your email account on your smartphone is to change your password as frequently as you can, and choose passwords that aren't obvious.
Aside form this crucial step, you can also pay for email security. This is particularly important if you have access to work emails on your smartphone. One of the best ways to ensure your emails are protected is through encryption.
Problem is, encrypting your emails is a laborious and complicated task, which is why you'd be better off signing up for a secure email service like ProronMail or HushMail. These services will do things like lock your account if it's tried to be accessed too many times, filter your inbox for spam and harmful messages, plus encrypt your emails for you.