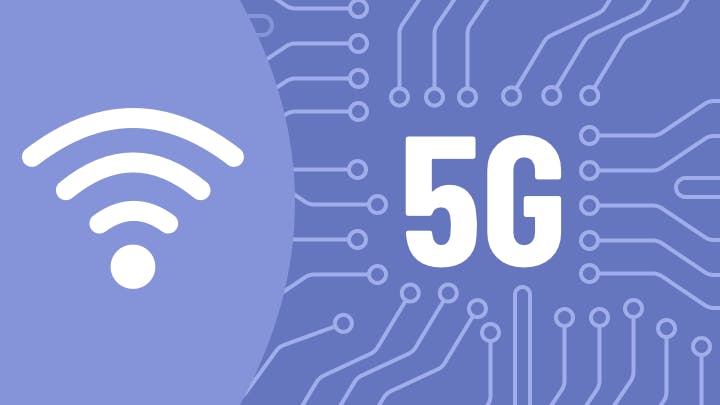 You might've heard about 5G. And you may also know it's faster than 4G and is being touted as the future of connectivity. But does that mean it's worth upgrading?
What makes 5G superior to 4G?
5G is much, much faster than 4G. That means you can download whole seasons of TV shows or a musician's entire songbook in a matter of seconds, while even longer YouTube videos load quicker.
Choose 5G and you'll get smoother streaming too, with no delay even when you're viewing Ultra HD video.
And finally, 5G's better for online mobile gaming too.
That's because it cuts out buffering and minimises the delay between you pressing a button and the corresponding action taking place in-game.
The upshot is that you'll react faster, resulting in a very real advantage for you over your opponents on 4G and an all-round better and slicker mobile gaming experience.
Compare 5G SIM deals
How much faster is 5G than 4G?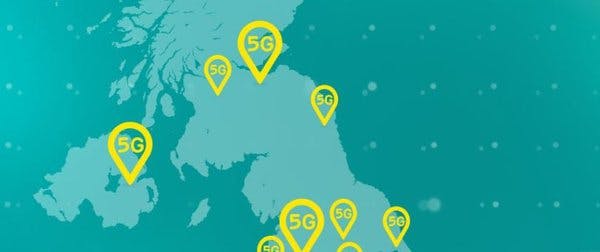 Theoretically 5G is hundreds of times faster than 4G, with maximum speeds of up to 10-50Gbps.
While you're unlikely to get those speeds in day-to-day usage on your smartphone, studies show that 5G speeds still dwarf 4G in the real world.
By way of example, a report into UK mobile internet speeds by Point Topic covering the 12 months to September 2020 found that the average speed that 4G customers received was 41Mbps.
Conversely, 5G networks provided an average download speed of 148Mbps over the same period.
That means that right now 5G customers are in reality getting speeds that are around three times' faster than 4G.
Keen to know more about 5G? Read our one-stop guide.
5G vs 4G availability
At the time of writing, 4G is a lot more widely available than 5G. And if you're in an area that's not covered by 5G, you could even end up paying for faster 5G speeds that you don't receive.
So how wide is the gap in coverage? Very wide, as it happens.
While almost all carriers' 4G coverage extends to over 99% of the population and takes in rural areas as well as major towns and cities, their 5G service is at the time of writing solely available in cities and a comparatively small range of towns.
How to check 5G network coverage
The most sure-fire way to see if your network of choice offers 5G where you live is to use a coverage checker. You'll find all the major networks' checkers below.
5G vs 4G price
4G was more expensive than 3G when it first launched. So you'd expect 5G, which is still a relatively new service in the UK, to cost more than 4G.
But that's not necessarily the case. Certainly not when it comes to SIM only plans, anyway, with 5G SIM deals from Three, Vodafone, O2 and Sky priced directly in line with 4G plans with identical allowances.
That said, not all networks match prices in this way, with EE 5G SIMs priced significantly higher. So bear that in mind when you're making your choice.
What can send the price of 5G skyward, though, is that you'll require a 5G phone.
In the case of iPhones, that's only applies to the new and premium-priced iPhone 12 range at the time of writing.
The older, more affordable iPhones are 4G-only.
If you shop around you can get mid-range 5G Android phones for very affordable prices.
But if you're eyeing a flagship phone from the likes of Samsung or Huawei, you'll still pay more for the versions that are 5G-compatible.
Compare 5G phone contracts
Frequently asked questions
Which networks offer 5G?
At the time of writing, you can get a 5G service from:
What's the best 5G network?
The best for coverage are EE and BT Mobile, which share a network that covers 112 towns and cities across the UK. However, a study from Ookla in 2020 handed the title of the fastest UK network to Three.