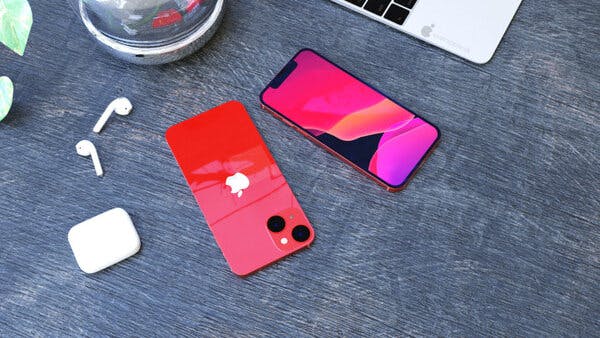 The September 2021 suite of iPhones has brought us four iterations of the world's favourite smartphone: the iPhone 13, iPhone 13 Mini, iPhone 13 Pro, and iPhone 13 Pro Max.
Image credit: BGR
Availability and price
Pre-order date: 17 September 2021
Release date: 24 September 2021
Price: Prices for each phone at release are:
iPhone 13 - £779
iPhone 13 Mini - £679
iPhone 13 Pro - £949
iPhone 13 Pro Max - £1,049
That's if you buy a handset outright, of course. You can also grab one of many contract deals available from networks and retailers.
Design and display
You can enjoy your iPhone 13 in three different sizes of screen:
5.4 inches (iPhone 13 Mini)
6.1 inches (iPhone 13, iPhone 13 Pro)
6.7 inches (iPhone 13 Pro Max)
That's the same as the previous iPhone 12. After all, if it ain't broke… and it won't be, as Apple uses Ceramic Shield technology to protect its screens.
Design-wise, there's not a lot of innovation – instead we get more of what we love from Apple. The phones have the classic iPhone shape, with flat edges, a glass and aluminium chassis, and a slightly thicker body. The notches for the camera at the top of the display are smaller than the iPhone 12, owing to improved Face ID hardware.
As for colours, for the iPhone 13 you can pick between:
Pink
Blue
Midnight (black)
Starlight (white)
(PRODUCT)RED
...while the iPhone 13 Pro comes in:
Graphite
Gold
Silver
Sierra Blue
Camera
The iPhone 13 sports two camera lenses on the back, Wide and Ultra Wide, with a boost to their performance in low light. The camera of course has Portrait Mode, timelapse, and other photography features, as well as a new introduction: Cinematic Mode.
This is a nifty bit of video tech, which can cleverly shift focus between subjects in the foreground and background - making for some stunningly, well, cinematic vids. You'll also get four new Photographic Styles - advanced filters that work with the light to give your shots an edge.
Oh, and the lenses have a slightly different arrangement on the back of the phone: a funky diagonal formation.
The iPhone 13 Pro version, on the other hand, adds a third lens too, a 77mm Telephoto lens with 3x optical zoom. Altogether, the 13 Pro camera setup is capable of macro photography and videography, and has extra Night Mode support too.
Technical specs, battery, and storage
New iPhones usually come with a new processor to power it, and the iPhone 13 models all include the A15 Bionic chip. Along with a six-core CPU, the phone is set to run super fast and efficiently.
And, joy of joys! There's been an increase in the battery's capacity, meaning it'll last up to 2.5 hours longer between charges compared to the iPhone 12. You can of course also expect wireless charging across the board, and with it comes MagSafe tech and all its related accessories.
Storage space starts at 128GB, and goes up to a whopping 1TB on the Pro models.
And as per the previous few iPhone models, you can also enjoy features like 5G connectivity, IP68 water- and dust-resistance, and improved Face ID.
But of course, there are always sacrifices – and the iPhone 13 has done away with Touch ID (the fingerprint sensor).