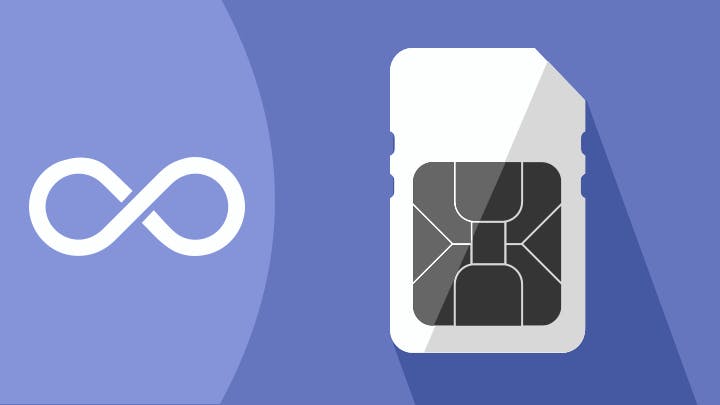 I get through a lot of data watching Netflix on my commute, so I'm thinking of getting a phone contract with unlimited data. If I upgrade, can I then use as much data as I like? Or is there any small print I need to know about? Stephen M, Manchester
An unlimited data plan makes a lot of sense if you're a heavy data user. Not least because you'll be free of the worry of racking up charges for exceeding your monthly limit. And because you won't have to worry about running out of data.
As to whether an unlimited data SIM means you really can use as much data as you like, the answer is, to all intents and purposes, yes. But with some caveats. Read on and we'll explain.
Fair usage and unlimited data explained
The main caveat on unlimited data plans is that some networks apply what's called a 'fair usage policy', which aims to clamp down on people who abuse their unlimited data allowance.
Fair usage policies also exist to prevent people from using plans that are intended for personal use for commercial purposes instead.
This means that those networks with fair usage caps on their unlimited plans actually apply a very accommodating usage limit of somewhere between 650GB-1000GB per month.
To put that in perspective the average person gets through just 3GB of data per month, according to data from the telecoms regulator Ofcom.
So unless you're streaming HD video all day every day and downloading hundreds of apps and movies per month, you're not even going to get close to 1000GB of usage.
It's also worth noting that unlimited data SIMs usually let you use your unlimited data for tethering too. But this varies from network to network.
Not sure how much data you require? Read our guide to data usage and we'll you find the right contract for your needs.
Speed restrictions on unlimited data SIMs
The other caveat to be aware of is that while some networks will put no restrictions on the amount of data you're using, it may decide to slow down your connection speed as part of its fair usage policy.
These speed restrictions are applied when you use what the network considers to be an unreasonable amount of data or if your network suspects you're using for SIM for unauthorised commercial purposes.
Which networks apply speed restrictions and fair usage policies?
| | |
| --- | --- |
| Network | Restrictions on unlimited data plans |
| BT Mobile | Solely available to existing BT broadband and TV customers |
| EE | 1000GB per month fair usage limit |
| giffgaff | After monthly usage of 40GB, speed restrictions apply |
| Lycamobile | After monthly usage of 9GB, speed restrictions apply |
| O2 | 650GB per month fair usage restriction |
| Smarty | 1000GB per month fair usage limit |
| Three | No fair usage policy |
| Virgin Mobile | Solely available to existing Virgin Media broadband and TV customers |
| Vodafone | Speed restrictions on Unltd Lite and Unltd plans |
| Voxi | Fair usage policy and speed restrictions apply, limit unspecified |
What is unlimited data?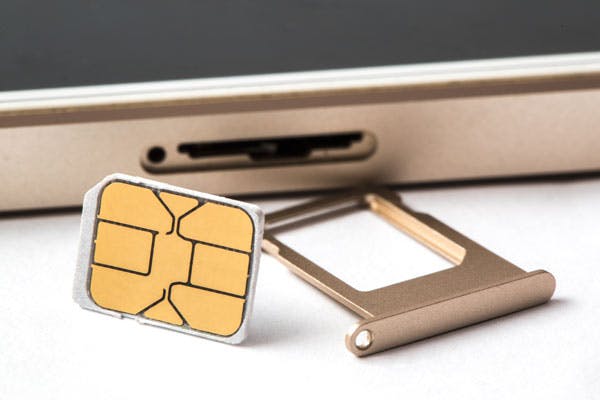 Intended for heavy mobile internet users, a phone contract or SIM with unlimited data plan allows you to stream, play online games and do whatever else you want online without having to worry about running out of data or racking up charges for excess usage.
However that's not to say there are no restrictions on your usage. Depending on the network you choose, there'll be a cap on usage.
Albeit one that's so high (sometimes it's up to 1000GB per month) that no-one who uses their phone for legitimate purposes are ever at risk of getting close to it.
As we've seen above, some networks also apply speed restrictions when unlimited SIM customers get beyond a certain amount of usage. So although you'll still be able to use the internet.
How to get unlimited data
Not all networks offer plans with unlimited data. But those that do include:
If the network you want to join doesn't offer plans with unlimited data, you may still be able to get a plan with a high usage limit.
Tesco Mobile, for instance, doesn't offer unlimited data plans. But you can get a Tesco Mobile SIM only deal with monthly usage of 100GB.