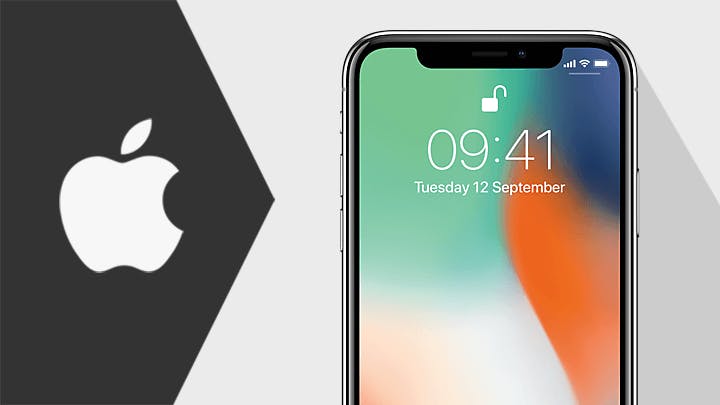 I keep getting prompted to update my iPhone software. What's the best and safest way? And is there anything I need to be aware of before I start? Dylan, Crouch End
It's all too easy to defer updating your iPhone's software. But there's a lot of very good reasons to ensure your iPhone is running the latest version of Apple's iOS operating system...
Updating your software means you're better protected from viruses and hackers
Updates contain stability and performance improvements
You'll get bug fixes that might impair how you use your phone
You'll get the latest apps and features from Apple (depending on the age of your iPhone)
How to update your iPhone software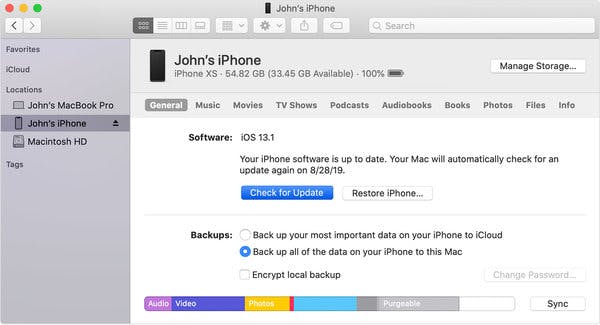 There are two ways to update the iOS operating system that powers your iPhone. You can do it by connecting your iPhone to your computer, or wirelessly.
We'll walk you through both methods below.
But before we get started, it's critical that you back up your iPhone. If you've not backed up your phone before, here's a quick and easy guide.
Done that? Good news. Let's push on…
Updating your iPhone wirelessly
Ensure your phone is plugged into a power source and connected to WiFi.
Head to the 'Settings' section of your phone. Then press 'General'.
Tap 'Software Update'
Tap 'Download and Install'. In the event that you don't have enough room for the update, you may be asked to delete some apps.
Tap 'Install'. At which point, you'll be asked whether you want to carry out the update now or schedule it for later.
Enter your passcode, if prompted
Updating your iPhone with your computer
Below you'll find process for updating if you've got a PC or a Mac running Apple's macOS Mojave 10.14 or earlier.
You'll find details ofhow to update if you've got a Mac with the newer macOS Catalina 10.15 software a bit further down the page.
Open iTunes and connect your iPhone with the Lightning Cable
Find your iPhone in iTunes. It'll be on the left-hand side of the screen.
Click on 'Settings'on your computer. Then make sure 'Update' is checked.
Click'Download and Update' to start the update
Enter your passcode, if prompted
If you own a Mac with Catalina 10.15 software, the process is as follows…
Open Finder and connect your iPhone to your Mac with the Lightning Cable
Locate your iPhone, which will appear in the sidebar on the left-hand side of the screen
Click 'General' or 'Settings' on your Mac. Click on 'Check for Update'
Click 'Download and Update'
Enter your passcode, if prompted
Will my iPhone run the latest version of iOS?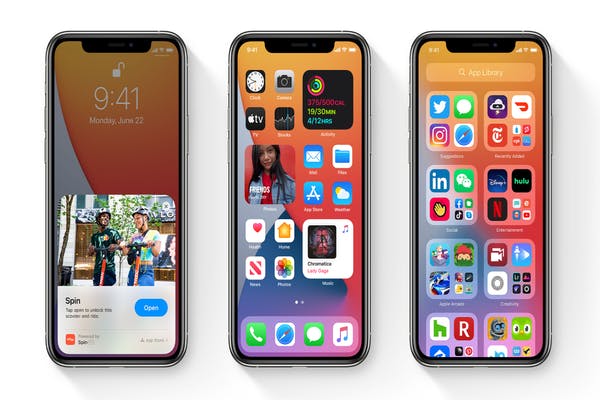 iOS 14 is compatible with these iPhones:
Phone 6S, iPhone 6S Plus and iPhone SE 2015
iPhone 7 and iPhone 7 Plus
iPhone 8, iPhone 8 Plus and iPhone X
iPhone XS, iPhone XS Max and iPhone XR
iPhone 11, iPhone 11 Pro and iPhone 11 Pro Max
iPhone SE (second gen)
Billed as the biggest update for a long time, iOS 14 brings a host of new features. Not least of which are home screen widgets, picture-in-picture viewing, app clips and a revamped messenger app.