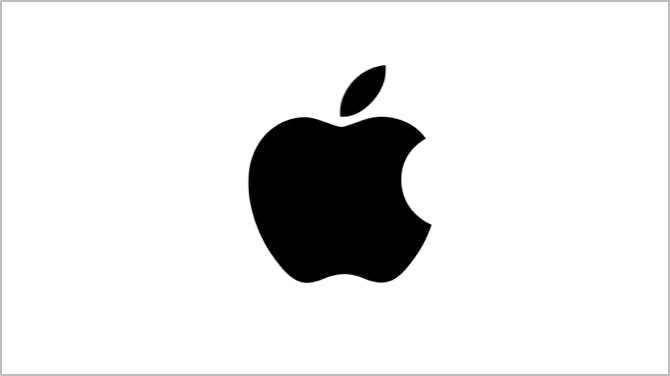 Need to reset your iPhone to fix a fault? Here's everything you need to know, including how to restore your device without losing your pictures, contacts and mail
As with most technology, every now and then your iPhone might freeze on you, refuse to turn on, or even stop working altogether.
But before you head to the Apple Store, you may be able to fix the problem yourself – your device might just need a reset. Don't worry; it's quick and easy...
Here's what you need to do:
How to reset your iPhone
There's three different ways you can reset your iPhone. And depending on how severe the fault is that you're trying to fix, you may only need to do one of them.
How to perform a soft restart
In a nutshell, when we say 'soft restart' we really just mean turning your phone off and on again.
So if your iPhone is newer than the original SE, simply hold down the power button at the side until the 'Power' slider appears at the top of the screen.
Next, swipe across until the phone shuts itself off, then hold down the button again until it comes back on. See, we told you it was simple.
The process is the same for the original SE or 5S, too, except the power button is located at the top of the phone, not the side.
How to perform a forced restart
Sometimes turning your phone on and off again just won't solve the problem. In that case, you'll need to perform what's known as a forced restart.
Don't fret: you won't lose any data – in fact, it's a similar process to turning your phone on and off, only think of it like pulling the plug from your computer, rather than shutting down as you normally would. In short you're forcing your phone to reboot fully.
For newer iPhones like the iPhone 11 series, iPhone XS series, iPhone X, iPhone SE (2020), iPhone 8 and iPhone 8 Plus, you'll need to:
Press the volume up button, then do the same to the volume down button – Apple says to do both quickly.
Next, hold down the side button until the Apple logo appears, then release it.
iPhone 7 and iPhone 7 Plus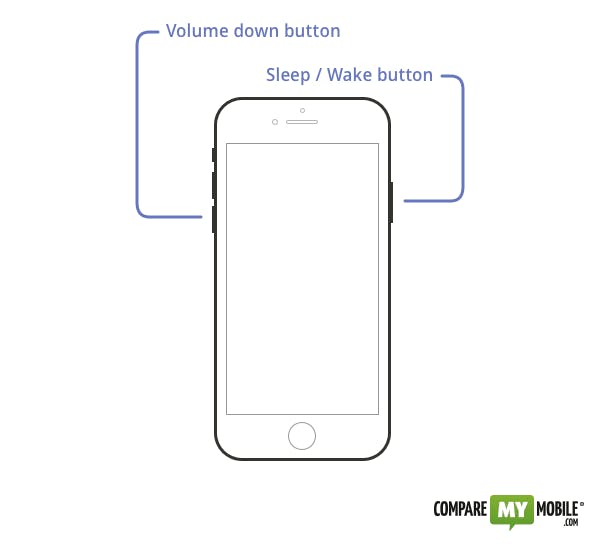 First, press and hold the volume down button, plus the Sleep/Wake button at the same time.
When the Apple logo appears, release both buttons.
iPhone 6s, iPhone 6s Plus, iPhone SE (first generation)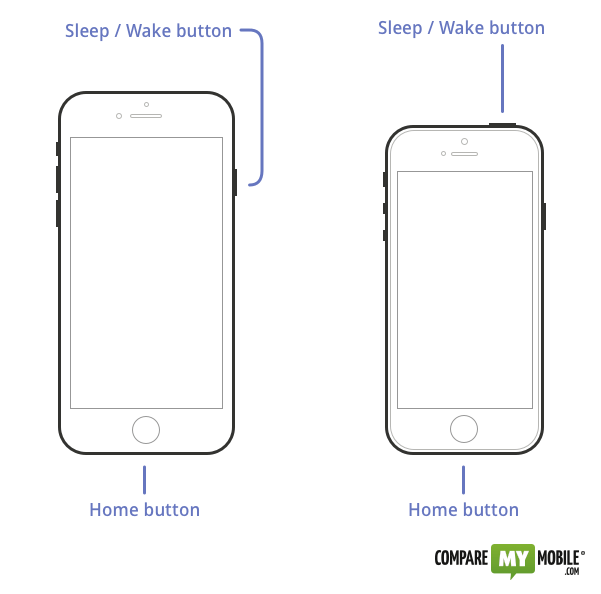 Hold down the Sleep/Wake and the Home button at the same time.
When you see the Apple logo, release the buttons.
How to perform a factory reset
As its name suggests, a factory reset will restore your iPhone to the way it was when it came out of the factory.
For that reason this should be treated as a last resort, and we'd recommend you only go down this route if you've exhausted the options above and still had no luck.
Before you perform a factory reset, bear in mind that you'll lose all of your information – contacts, pictures, data, the lot. To avoid this, you'll need to back up your device.
Step1: Back up your device
Once you've signed into your Apple account using your Apple ID, go to Settings>Your Name>iCloud (if you have an older device, go to Settings>iCloud).
From here, you'll be able to back up things like your pictures, notes, contacts and mail. Once you've selected what you want to keep, go to iCloud Back Up, and slide to On, then select Back Up Now.
Remember: anything you've missed will be gone forever, so double check you've got everything need before moving to the next step.
All backed up? Great.
Need more help? Check out one stop guide on how to back up your iPhone.
Step 2
Next, from the home screen, tap the Settings icon. Then, go to General>Reset>Erase All Content and Settings.
From here, you'll see a message reminding you to back-up your content.
So if you haven't already done so, select Back Up Then Erase and Erase All after you've been asked to enter your passcode.
Step 3
Okay, so now you've wiped your phone, you'll need to turn it off and on.
If everything has been done correctly, you should see the iOS Setup Assistant prompting you to set up your iPhone from scratch.
From here, simply follow the prompts to get your iPhone back up and running again.
If you're ready to upgrade your iPhone , we list some of the best deals around. Simply click the button below to find a deal that suits you.