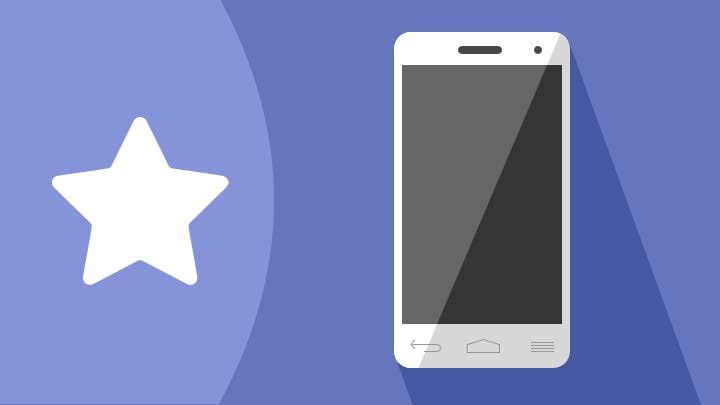 What's the best phone deal this month? How can you get the best price on an iPhone or Samsung Galaxy? What about special offers? Read on for all the answers...
Best mobile phone deals this week
| Handset Name | Data Amount | Monthly Costs |
| --- | --- | --- |
| Galaxy S22 5G (128GB Pink Gold) | 33GB data | £29.00 |
| iPhone 13 (128GB Blue) | 100GB data | £26.99 |
| iPhone 12 (64GB Purple) | 0MB data | £19.00 |
Galaxy S22 5G (128GB Pink Gold)

33GB of 5G data
Unlimited minutes
Unlimited texts
£49.00 device cost
download speed limit

24 month contract

From Samsung

100GB of 5G data
Unlimited minutes
Unlimited texts
download speed limit
Claim free Apple TV+ and Music

24 month contract

From Mobiles.co.uk

Unlimited 5G data
Unlimited minutes
Unlimited texts
£44.99 device cost
download speed limit

24 month contract

From MobilePhonesDirect.co.uk
What's the best mobile phone contract deal?
Whether you're after a new iPhone, a Samsung Galaxy or something a little more affordable, you'll be able to find a handset here at a great price.
We compare plans from a loads of different networks, including Three, EE, Vodafone and O2, as well as smaller operators like giffgaff and iD Mobile.
Finding the best deal mobile phone depends on two things:
What you need from your plan - the best plan depends entirely on what you actually want it to do. For example, if you're someone who likes to stream film or TV shows on the move, you'll need a lot of data to accommodate that. Other concerns might include the amount of call time included, coverage and more. We'll go into all that in the next section.
When you look - mobile deals change all the time. Operators are in constant competition to outdo each other with offers, price cuts and more. That's why it's important to always compare deals to see what the best is right now.
How do I find the best mobile deal?
Numerous elements make up a phone contract plan, and it's useful to consider them all when making a decision. Once you have a solid idea of what you want, you can compare your options here and use the filters on the page to whittle the results down to only show you plans that fulfil your requirements.
Best Mobile phone contract deals by network
Here on CompareMyMobile, we compare phone contract deals by some of the biggest networks in the UK.
O2 phone deals

One of the biggest network providers in the UK, O2 offers a wide range of contract phone deals, as well as some of the best perks, too - like gig tickets before any one else.
Three phone deals

Although Three isn't the cheapest network on our list, it's still competitively priced and offers a wide range of mobile tariffs, as well as some nice extras and roaming abroad benefits to boot.
Moreover, its one of the few networks in the UK to offer truly unlimited data, plus low-upfront costs on its handsets.
Vodafone phone deals

Vodafone offers inclusive Red Entertainment subscriptions and international roaming options, too. Problem is, it isn't exactly cheap, though you do get a lot of options.
For starters, it offers a huge selection of mobile plans and SIM-only deals and , brilliantly, its Flexi-upgrade gives you the option to upgrade your phone after six months.
EE phone deals

Easily one of the biggest networks in the UK, EE offers a huge selection of handsets, including the fastest 4G and 5G plans to boot.
Moreover, its plans range from a small 250MB to a whopping 60GB data, and its Family plans let you share data around too.
Tesco Mobile phone deals

If you want a cheap mobile contract deal, Tesco Mobile are well worth a look.
Indeed, it offers anytime upgrades, capped upgrades and even Clubcard points for every £1 you spend.
How much should I pay upfront front?
As a rule, the higher the upfront cost, the lower your monthly bill will be. For those who can afford it, paying a bit upfront can save you a bit of money in the long term, but not everyone has that option.
If you can't afford a big cash splurge and prefer to spread the cost over the length of your contract, a no upfront cost deal will set you right. Find out more here:
What is my monthly budget?
Put simply, if you know how much you can afford, then compare options that meet that budget. Use the filters in our results grid to limit the results so only see deals in your price range.
Remember, though, it's important not to put yourself in a position where you're constantly paying for top-ups, or restricting how you use your phone. You need a little flexibility to ensure you find a plan that's suitable.
What about my bad credit?
These days, most network providers will carry out credit checks. Problem is, if your credit score isn't great, the whole thing can be a bit stressful.
But don't panic – there are deals out there, and things you can do even with bad credit. Hit the button below to find out more.
What are the best iPhone deals?
You can't really go wrong with an iPhone. Whether you favour Apple's world-famous uberphones or prefer the freer waters of Android, you can't deny that the company makes quality handsets.
On CompareMyMobile.com, we list deals for loads of iPhone models, including:
Finding the best deal is easy. Simply use our comparison tool to draw in all the deals, and use the filters to specify the requirements of your plan, including data, budget, contract length and more.
What are the best Samsung Galaxy deals?
The Samsung Galaxy family is one of the most popular of all smartphones. It's also - not coincidentally - one of the best.
CompareMyMobile.com lets you see deals for most Samsung Galaxy models still in production, including:
What are the best cheap phone deals?
Nowadays, it's possible to get a low-cost handset that doesn't cut corners on quality.
Handsets from Motorola and Huawei offer affordable alternatives to the all-singing, all dancing flagships like those above, and you can compare loads of them right here on CompareMyMobile.com.
What are the best refurbished phone deals?
If you're looking to save money, a refurbished phone is well worth a look.
With refurbished phones, you can guarantee that any non-working parts would have been fixed or replaced, and the handset will be in good working order.
You can pick one up cheaper than a brand-new handset and, more often than not, you'll even get warranty on a refurbished handset.