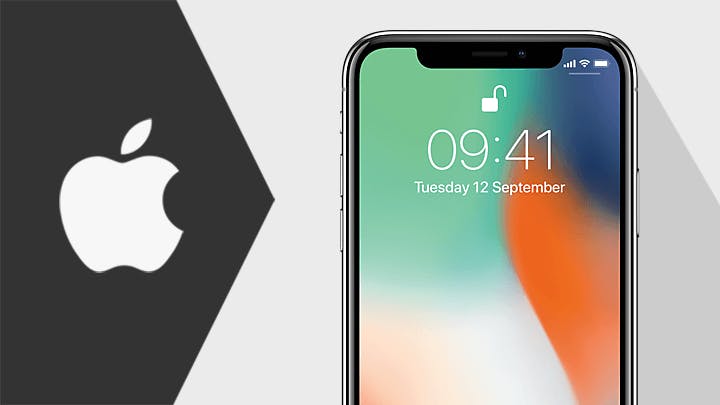 The iPhone X was a game-changer for Apple. With top-tier specs, an amazing screen, brilliant cameras, and impressive security features like facial recognition - it's still a superb smartphone.
iPhone X at a glance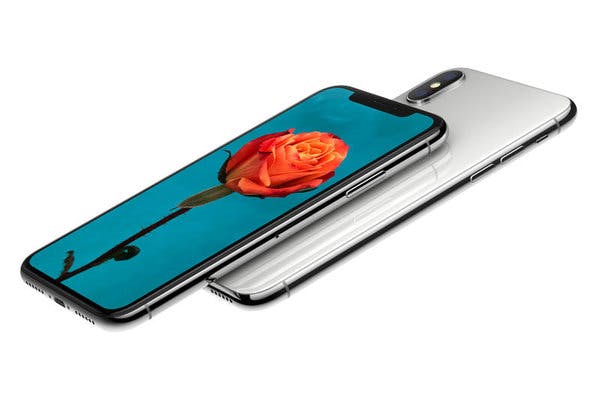 With Apple's tenth anniversary smartphone, the iPhone X, the Californian tech giant was clearly trying something new. But did the gamble pay off?
Design
Well, while the iPhone 8 and iPhone 8 Plus follow a similar design to previous models, the X has a radically different design to those handsets, with a distinct look and some unique - and rather brilliant - functionality.
Take the screen, for example…
Screen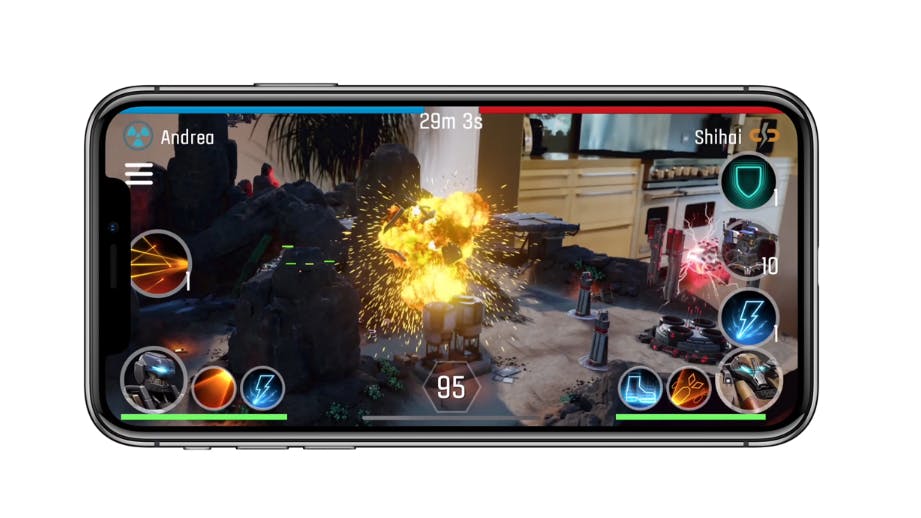 It's bigger, brighter and better than previous models. It's AMOLED, with a 1125x2436 pixel resolution. Indeed, not only is it inanely sharp, it's also huge - 5.8 inches - and spreads right to the edges of the front.
And, brilliantly, because there's almost no bezel, the phone itself doesn't feel oversized - it's comfortable to hold in one hand for most people.
Under its glossy exterior, the handset features the hexacore Apple A11 chip and 3GB RAM. It's not Apple's latest chipset, but still a powerful bit of kit.
Camera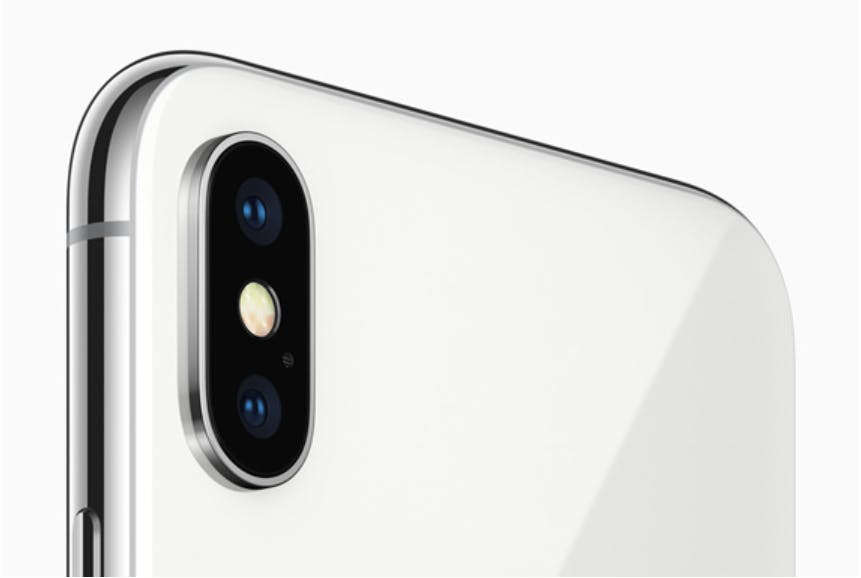 The iPhone X's camera boasts dual 12MP lenses on the rear, one a telephoto lens capable of 2x zoom. On the front, is a 7MP camera, which is capable of taking some surprisingly high quality selfies.
Moreover, thanks to the camera's TrueDepth mode, you can also use the front camera to record your voice and facial expressions and supplant them on an emoji – including animals and faces.
There's good news if you record videos on your phone, too. The iPhone X comes with 4K video recording - which means four times clearer image quality than standard High Definition.
Battery and wireless charging
Unsurprisingly, its battery is bigger even than the one in the supersize iPhone 8 Plus and should last a full day for most users.
Elsewhere, you can pick up a charging plate, and juice up your iPhone X wirelessly. (Android phones with wireless charging include Samsung Galaxy S9 and Note 8.)
Face recognition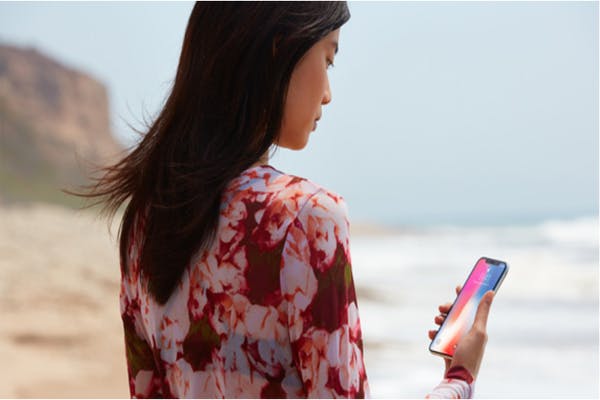 This time around, Apple has done away with Touch ID fingerprint security and opted for Facial recognition security instead. As the name suggests, Face ID technology lets you unlock your handset or pay for things with your face, plus a lot more.
For example, you can also use face ID too turn the volume down on your phones ringer, and even maintain screen-brightness.
When it comes to storage, the X comes with up to 256GB. Two internal memory options are available too - 64GB and 256GB. That's plenty of room for photos, apps and messages. And don't forget, you have free iCloud online storage too.
Is the iPhone X still a good buy in 2023?
Although since superseded by the iPhone XS and iPhone 11 range, the iPhone X offers a lot of what's great about those phones for a very affordable price. Not least the striking all-screen design and a dual camera for bokeh shots that's up there with the best around. And because you can upgrade it to run iOS 13 software, it's got a lot of the same up-to-the-minute versions of Apple apps as newer phones too.
iPhone X contract options
Need an iPhone X deal with a lot of data? Got an idea of how much you'd like to pay upfront for an iPhone X contract? Maybe you're in the market for some value-adding freebies? We've tracked down our best iPhone X deals, whatever your criteria.
iPhone X deals with nothing to pay upfront
Lots of networks and retailers offer the iPhone X on monthly contracts with nothing to pay upfront. However, be aware that the iPhone X is no longer being manufactured, so those contracts may not be around for too much longer.
More handsets like the iPhone X
Frequently asked questions
Does the iPhone X support 5G?
No, the iPhone X is not compatible with 5G networks. That means you won't get the superfast mobile internet speeds that some newer phones offer. However, it does support 4G and 3G technology, which is fast enough for day-to-day use and is much more widely available than 5G.
Is the iPhone X waterproof?
It's not waterproof. But it is water-resistant. With an IP 67 rating, the iPhone X can survive in 1 metre of water for up to half an hour. That's not quite as long as newer iPhones, but means it'll easily withstand being dropped into the bath or the sink.
How many cameras does the iPhone X have?
At the rear of the iPhone X are two 12-megapixel cameras, one of which is a standard lens. While the other is a telephoto lens with 2X optical zoom for close-ups. At the front of the phone is a single-lens seven-megapixel camera for selfies. Which makes three cameras in total.
What size if the iPhone X?
The iPhone X measures 5.65 x 2.79 x 0.30 inches, with a 5.8-inch screen that takes up almost the entire front of the phone.
Does the iPhone X have wireless charging?
Yes, the iPhone X can be charged wirelessly with a wireless charging pad (sold separately) or on wireless phone charging stations that you typically find at cafes, airports and hotels. While wireless charging generally isn't as fast as charging directly from the mains, expect to be able to fully charge the iPhone X wirelessly in a shade over two hours.
Can I get an iPhone X with bad credit?
You may be able to get an iPhone X with bad credit, through some specialist retailers that offer contracts for customers with impaired credit. However, as an alternative you may want to look into cheaper phones, which you're more likely to be approved for.
Does the iPhone X have a portrait mode?
The iPhone X has a portrait mode on its front and rear cameras. So you can take depth-of-field, or so-called 'bokeh', shots with either camera.
iPhone X specs
General

| | |
| --- | --- |
| Manufacturer | Apple |
| Operating System | iOS |
| Sim Card Type | Nano |
Sensors

| | |
| --- | --- |
| Accelerometer | Yes |
| Proximity | Yes |
| Compass | Yes |
| Barometer | Yes |
| Gyroscope | Yes |
| GPS | Yes |
Size & Weight

| | |
| --- | --- |
| Form Factor | Candy Bar |
| Thickness | 7.7 mm |
| Size | 70.9mm x 7.7mm x 143.6mm |
| Weight | 174 g |
Battery

| | |
| --- | --- |
| Battery Type | Lithium Ion |
| Capacity | mah |
| Standby | hours |
| Talktime | 21 hours |
Display

| | |
| --- | --- |
| Display Size | 5.8 inches |
| Screen Type | Super AMOLED |
| Resolution | 1125 x 2436 inches |
| Pixels Per Inch | 458 ppi |
| Touch Screen Type | Capacitive |
Processing power

| | |
| --- | --- |
| CPU | 2390 mhz |
| Processor Cores | 6 Cores Cores |
| Memory | 3000 MB |
Storage

| | |
| --- | --- |
| Internal Storage | 64, 256 |
| External Storage | No |
Camera & Video

| | |
| --- | --- |
| Primary Camera | 12 MP |
| Flash | Yes |
| LED Flash | |
| GEO Tagging | Yes |
| Auto Focus | Yes |
| Fixed Focus | Yes |
| Touch Focus | |
| Face Detection | Yes |
| Smile Detection | |
| Image Stabilisation | Yes |
| Video Quality | 4K |
| 2nd Camera | 7 MP |
Data

| | |
| --- | --- |
| Generation | 4G |
| Frequency | Dual-band |
| NFC | Yes |
| Wi-Fi | Yes |
| Wi-Fi Hotspot | Yes |
| Wi-Fi Direct | No |
| Bluetooth | Yes |
| USB | Yes |