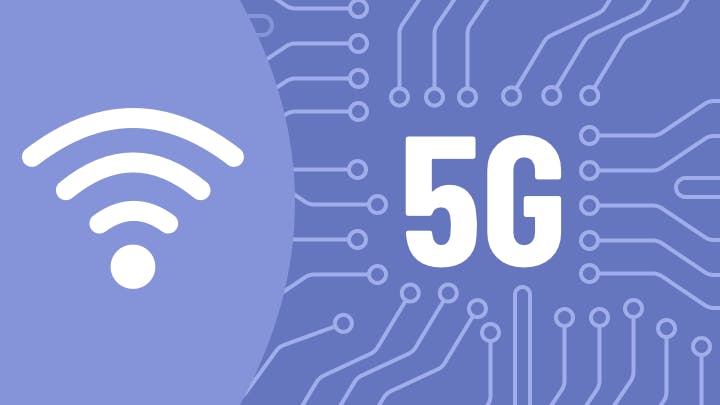 5G phones allow you do more and do it faster. But which are the best 5G phones? And how much should be paying? Read on for the answers.
Best 5G phones
We've rounded up the very best 5G phones from Samsung, Huawei and more.
Better yet, our experts have handpicked deals to get you superfast speeds and generous allowances for a lot less outlay.
Samsung Galaxy S10 5G deals
Samsung's 2019 flagship handset - the S10 5G - sports a 6.7 inch QHD+ screen along with 4,500mAh battery along with 8GB of RAM.
It's also home to four rear cameras including one 16MP ultra-wide lens, a 12MP variable aperture lens, a 12MP telephoto lens and two 3D depth sensors on both sides of the handset, to boot.
The phone is also virtually notch-free, with a tiny, thin bezels and, like its predecessor an overall slick look - all of which makes for an attractive phone, with high-end specs and features - along with 5G, of course.
Samsung Galaxy Note 10 Plus 5G deals
The Note 10 Plus 5G is a state of the art smartphone.
Teaming superfast connection speeds with a completely revamped S-Pen stylus, a huge 6.8-inch Dynamic AMOLED screen, it's by some distance the best Note handset so far.
OnePlus 7 Pro 5G deals
A well priced 5G phone and exclusive to EE, the 5G version of the OnePlus 7 Pro features a 6.67 inch Fluid AMOLED display and a long-life 4,000 battery with best-in-class Warp Charge technology that gets you a day's power in 20 minutes.
You'll also get a terrific 48-megapixel main camera with an ultra-wide angle lens for panoramic shots and a 3X optical zoom that gets you closer to the action without loss of detail.
Cheap 5G phones
Because 5G is a relatively new technology, budget-friendly 5G phones are still relatively hard to come by. But that's not to say you can't get them.
Samsung's Galaxy A90 5G and the 5G Xiaomi Mi Mix 3, for instance, can be had SIM-free for not much more than £400. That's less than half the price of the premium models.
While the excellent Huawei Mate 20 X 5G costs about £500 SIM-free. Prefer to pick up a cheap 5G phone on a monthly contract? We've picked out some standout contracts below...
Huawei Mate 20 X 5G deals
The Mate 20 X 5G boasts a large 7.2-inch screen that makes it brilliant for watching movies or gaming on the go.
We were also impressed by the long-life 4,200mAh battery and Huawei's SuperCharge that compares very well to rival phones' fast-charge modes.
In keeping with most Huawei phones, the Mate 20 X 5G cameras are excellent too and combine a 40-megapixel main lens with an eight-megapixel telephoto lens for zooming in and a 20-megapixel ultra-wide angle lens.
Oppo Reno 5G deals
Not all 5G phones will break the bank. The Oppo Reno 5G is proof positive.
Standout features? The richly colourful, detailed 6.65-inch AMOLED display that takes up the entire screen, with no front-facing camera aperture to eat into the screen.
That's down to Oppo's decision to opt for a motorised pop-up front camera that's hidden within the phone, as well as in-screen fingerprint scanner that means there's no need for a physical home button.
The 48-megapixel main camera takes some of the best photos we've seen, helped in no small part by an Ultra Night Mode that effectively turns night into day.
Think you'd prefer a 4G phone? Take a look at our pick of the best phones at the best prices.
What is 5G?
5G is the next generation of mobile internet and stands for 'fifth generation.' In a nutshell, it's much faster than 4G. Twenty times faster, in fact.
The upshot is you'll be able to do more with your phone and do it quicker. With a 5G connection, you can expect:
Full HD movie downloads in seconds
Instant game and app downloads
Buffer-free streaming
A speedier, smoother and more responsive online gaming experience
Keen to find out more about what 5G offers? We walk you through it with our one-stop guide.
Where can I get 5G?
At the time of writing, you can get a 5G service with BT, Mobile, EE, Vodafone, O2, Three, Virgin Media and Sky Mobile.
Currently, availability on all networks offering 5G is largely restricted to cities and large towns. However, the service is being extended to further locations throughout the UK.
Not sure if 5G is in your area yet? You'll find 5G coverage checkers for the UK's networks below.
Can't decide on a network? Take a look at our network reviews to help you make your mind up.
Frequently asked questions
Is it worth getting a 5G phone?
Pro of 5G phones
You'll get a faster service that'll outstrip 4G even at peak times
You can expect a stronger, more dependable signal too
With 5G coverage getting more and more widespread, it's available in more and more places
Networks charge the same rates for 5G data as 4G. So it's no more expensive
Cons of 5G phones
There's the odd budget-friendly 5G phone. But for the most part, 5G phones are premium handsets with prices to match
Rural areas are still quite badly served for 5G coverage. Coverage is mostly restricted to towns and cites
Which phones are 5G enabled in the UK?
5G-enabled phones available in the UK include:
Huawei Mate X 5G
Huawei Mate 20 X 5G
OnePlus 8
OnePlus 8 Pro
OnePlus 7T Pro 5G
OnePlus 7 Pro 5G
Samsung Galaxy S20 Ultra 5G
Samsung Galaxy Note 10 5G
Samsung Galaxy S10 5G
Samsung Galaxy Fold
Samsung Galaxy A90 5G
Sony Xperia 1 II
Xiaomi Mi 10
Xiaomi Mi Mix Alpha
Xiaomi Mi Mix 3 5G
Which iPhones are 5G compatible?
At the time of writing (May 2020), Apple has yet to release an iPhone that supports 5G networks. The first 5G iPhone is expected to be the iPhone 12, which is expected September 2020.
Which Samsung phones are 5G enabled?
Samsung phones that are 5G compatible in the UK include:
Samsung Galaxy S20 Ultra 5G
Samsung Galaxy Note 10 5G
Samsung Galaxy S10 5G
Samsung Galaxy Fold
Samsung Galaxy A90 5G