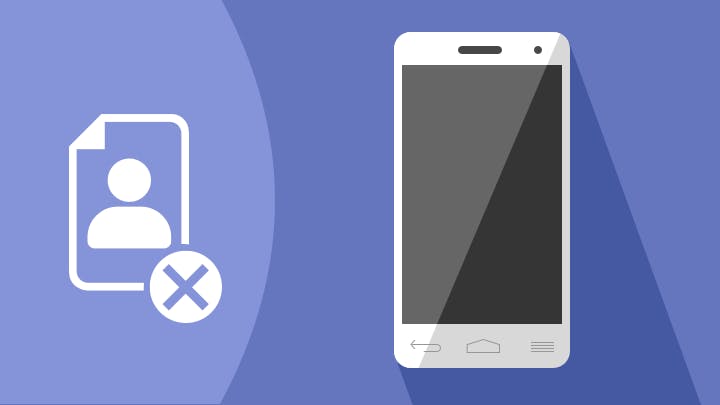 Most networks carry out credit checks, which can be a problem if you have a poor credit history. But don't fret – not all is lost. Here's what you need to know to get a phone contract if you have a bad credit rating.
What are phone contracts for bad credit?
Before getting a pay monthly phone contract, you'll usually need to pass a credit check. This is because you'll technically be renting the phone from the network until it's paid off – so the network will want to make sure you can keep on top of payments.
If you have bad credit, you'd be better off finding a contract that doesn't require a credit check.
Bad credit mobile contract deals
Unfortunately, most networks perform credit checks on anyone signing up for a mobile contract that includes a handset.
Your credit score is based on your financial history – for example, whether you repay your credit on time and borrow within your limits. So, if you have a good score, you're more likely to be approved for a mobile contract.
Additionally, the more expensive the phone is, the tougher it will be to pass a check. If you have a bad credit rating, you'll have more luck with a contract on a cheaper mobile – that could be an older model, or a mid-range one.
You may also have more luck buying a deal from a reseller, such as Affordable Mobiles or Mobile Phones Direct, rather than directly from a network.
If you're turned down for a contract because of your credit history, the best thing to do is save up to buy a phone outright and get a cheap SIM-only deal. It's a lot of money upfront, but it actually works out cheaper than a phone contract in the long run.
How can I get a new iPhone with bad credit?
The latest iPhones are at the pricier end of the smartphone market. So, you're less likely to be approved for one on a contract than if you opted for a cheaper, older model.
If you've got bad credit, your best chance of getting a top flagship iPhone is to save up, so you can afford to buy it SIM-free and off-contract.
You could also try looking into retailers that specialise in contracts for customers with bad credit, who may be able to help you.
Bad credit SIM-only deals
Your best bet for getting a mobile deal when you have a poor credit score is a SIM-only deal.
Plenty of networks don't perform credit checks on their SIM-only plans at all, particularly if it's a budget network (see below for more on those). Not to mention, the vast majority of pay-as-you-go and rolling 30-day SIM plans are blissfully credit-check-free.
So, if you can't sign up to a phone contract, you're still likely to be able to get a SIM-only plan. Plus, regularly paying the bill on time with a SIM-only contract may help improve your credit score, depending on the contract.
Read our page on bad credit SIM-only deals for more information.
Which networks offer bad credit SIM-only deals?
Here are a few networks that let you sign up to pay-monthly SIM deals without going through a credit check:
SMARTY
SMARTY prides itself on hassle-free and straightforward SIM-only plans – none of which require a credit check.
As a SIM-only mobile network, SMARTY's plans are all flexible, one-month contracts. You can even choose a data discount plan, where you get money back for any unused data at the end of the month.
You won't be able to get a handset with SMARTY, but its SIM-only plans are very competitive and they all come with unlimited minutes and texts.
Giffgaff
Similarly, giffgaff's SIM plans also work on a pay-as-you-go basis, so there aren't any credit checks.
When you sign up, you can pick a 'goodybag', which is a 30-day bundle of allowances to use. You can choose a new one when it runs out, or set it to renew automatically.
It's also worth noting that giffgaff's services are very affordable. So they're well worth a look if you're on a tight budget.
Lebara
All Lebara's SIM-only deals operate on a flexible 30-day basis, and don't require a credit check. And if you want to save some money, you can sign up to a plan for 12 months to get 10% off your monthly bill.
Plans also come with an allowance of inclusive international minutes, as well as free roaming in Europe and India – all for very budget-friendly prices.
VOXI
With its promise of unlimited social media, VOXI is great if you spend a lot of time on apps like Facebook, Instagram, and WhatsApp.
For very competitive prices, it offers generous data allowances, plus data-free usage of social media apps. Some of the more expensive plans even come with data-free video streaming, so you can watch YouTube and Netflix on the go.
All this with no credit checks makes VOXI well worth considering.
Asda Mobile
For SIM-only deals that are as straightforward as you can get, you can't go wrong with Asda Mobile.
It's a great choice if you already have a phone and are looking for a simple and affordable SIM plan that gives you unlimited calls and texts, as well as a decent amount of data.
Pay-as-you-go
Nearly all networks let you get a pay-as-you-go SIM without a credit check – even those networks that require one for phone and SIM-only contracts.
Many have a handy system where you can buy a 30-day bundle of allowances – so it's better value and not too different from a standard, rolling-contract SIM-only deal.
Tips to get a contract phone with bad credit
Consider a cheaper phone. Naturally, the pricier the phone, the higher the risk of being turned down. To that end, you may want to avoid a high-value flagship phone like a brand-new Samsung Galaxy S model or the latest iPhone.
If you've been refused once, don't apply again straight away. This is because it will show up on your credit rating, making it difficult for you to take out a contract in the future. In the meantime, you can try to improve your score – see below for tips.
Take out a SIM-only plan. They generally have a higher approval rating than phone contracts. However, this would mean using an old phone or buying a cheaper model – until your credit score improves, at least.
Double check you're on the electoral roll. If you aren't already registered, sign up and apply for a contract under that same address. It serves as a proof of address, which is checked as part of your credit score.
Check your bank account. Lastly, when thinking about buying a mobile phone, make sure you have a proper bank account with a credit or debit card.
For more information about your options, read our full article on credit ratings.
Why did I fail a network credit check?
Reasons you might have failed a credit check include:
missed payments
too many credit applications
you don't have enough credit history
you're not on the electoral roll
To find out exactly why you might have failed and what you can do next, check out our comprehensive guide.
What's the easiest network to get a contract with?
Truthfully, there's no network that's more likely to approve phone contracts than others.
Different networks use different credit agencies to run their checks. For this reason, once you've picked a contract you like the sound of, it's best to be honest with the provider about your credit history.
If you're still rejected, you may be more successfully if you improve your credit score before attempting to get a phone contract with another network.
This is because applying for several different contracts at once can negatively impact your future chances of being accepted.
What networks do not require a credit check?
All of the big four networks – EE, O2, Three and Vodafone – plus most of the smaller virtual network operators require you to pass a credit check before they'll give you a phone contract.
However, there some exceptions to this rule. For a network-by-network breakdown, check out our one-stop guide to networks' credit checks.
If you do come across a network that'll give you a mobile phone contract without a credit check, be aware that there may be some caveats. For example, prices might be inflated, and deals will end up being more expensive in the long run.
How can I improve my credit score?
Folks with good credit history do have more choice over a mobile plan. But if yours isn't so great right now, don't worry – you aren't doomed to have bad credit forever.
Use a credit agency like TransUnion, Equifax, or Experian to see your current score. Most will let you see your rating for free, although you may have to sign up to a trial – in which case, just remember to cancel it at the end of the month.
You'll be able to see what your rating is, as well as what's affecting it, so you can see the areas where you need to improve.
In the meantime, some things you can do to bring your score up include:
Checking your credit report and making sure all your details are up to date
Registering on the electoral roll
Making sure you have a proper bank account
Paying your mobile plan consistently and on time, if you do manage to sign up
Paying all your other bills on time too – preferably via direct debit so you don't miss repayments
Trying to consolidate any debts you may have
Avoiding linking your finances to people with worse credit than you - such as via joint accounts, utility bills, and so on
Avoiding making too many applications for credit – as well as mobile phone contracts, this could be credit cards or loans
Frequently asked questions
What phone can I get with bad credit?
Sadly, a poor credit history means you may have difficulty getting a mobile plan – but don't worry! There are still deals you can sign up to.
While the majority of mobile networks do perform credit checks, they all use different credit agencies that may score you slightly differently. The first thing you can do is to find a deal you like and try signing up anyway. If the network accepts you, great. If not, see above for some tips on getting a plan that works.
Is it possible to get a phone contract with no credit check?
Generally, no – most reputable networks will require a credit check if you're signing up for a contract with a handset.
If you do find a phone contract with no credit check, just bear in mind that costs will usually be higher.
Can I get a SIM-only deal with no credit check?
Yes, quite a few networks offer SIM-only deals with no credit check, including Asda Mobile, giffgaff, Lebara, SMARTY and VOXI.
Your options are limited to the smaller budget networks, though, as major ones usually still carry out credit checks.
What do I need to provide to the network for a credit check?
Usually, you'll be asked for your name, date of birth, marital status, current address and addresses for the last three years, plus your employment status.
You may also be asked for bank account and credit card information, as well as when you opened them.
What is a bad credit score?
That depends, as credit reference agencies all use slightly different scoring systems. The rule of thumb is that the lower the number, the worse your credit score is.
What credit score do I need to get approved?
Similarly, there is no set minimum credit score to get approved for a mobile phone contract – each network has its own guidelines.
But generally speaking, we'd say a score of around 650 or more will get you easily accepted.