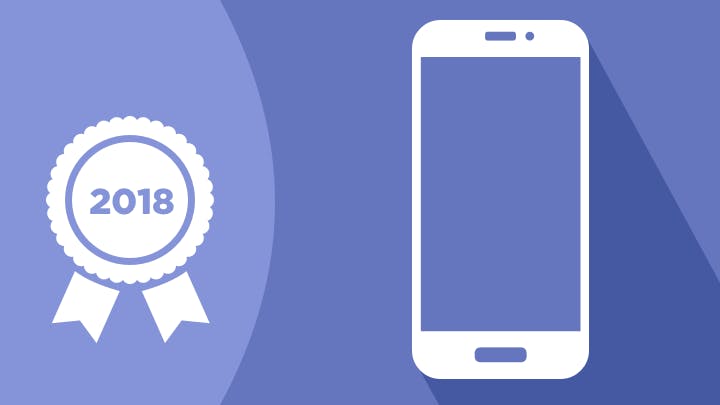 Which Apple and Android smartphones hit the headlines in 2020? We've put the front runners through their paces - read on to find out which handsets made the grade.
Samsung Galaxy S10 Plus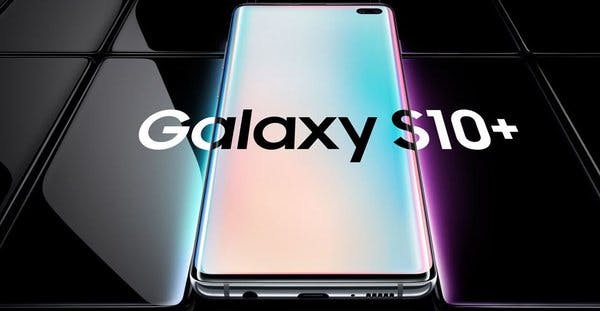 Samsung's top-of-the-range 2019 smartphone might just be the best handset of the year full stop.
The 6.4-inch Super AMOLED screen teams vibrant colours with great colour reproduction. And the large 4,100mAh battery means it'll last you a full day, while the in-screen fingerprint scanner is fast and responsive.
The S10 Plus' two-way wireless PowerShare charging mode comes in handy too, enabling you to share battery power with friends and family.
A triple-lens camera seals the deal, serving up stunning portraits and close-ups and pretty much all shots are packed with detail.
Best Samsung Galaxy S10 Plus deals
Huawei P30 Pro
<iframe width="600" height="400" src="https://www.youtube.com/embed/2xMa3UZbRUU" frameborder="0" allow="accelerometer; autoplay; encrypted-media; gyroscope; picture-in-picture" allowfullscreen></iframe>
If you're serious about photography, the P30 Pro is a standout choice.
Its array of powerful zoom options are best-in-class and get you close to the action without compromising at all on detail. And at the other end of the scale, the ultra-wide angle lens is excellent for long-range panoramic shots.
We were also impressed by its long-life battery and the bright, clear and colourful 6.47-inch OLED screen that spans almost the entire front of the phone.
It's a good-looking handset, too. Albeit one with large dimensions that might a little too big for anyone with smaller hands.
Best Huawei P30 Pro deals
OnePlus 7
<iframe width="600" height="400" src="https://www.youtube.com/embed/Ls_dxo6vNTc" frameborder="0" allow="accelerometer; autoplay; encrypted-media; gyroscope; picture-in-picture" allowfullscreen></iframe>
Although perhaps not quite as keenly priced as previous OnePlus smartphones, the OnePlus 7 still represents great value.
At £499 SIM-free it's half the price of top-of-the-range phones from Samsung and Apple. But still compares very well when it comes to specs and looks.
OnePlus' Warp Charge technology means the OnePlus 7 boasts what may be the fastest quick-charge mode of any smartphone. Wireless charging is a lot less rapid, but it's still very handy.
As you'd expect from a brand new phone, the OnePlus 7 is zippy and fast to use, while the brilliant 6.67-inch display challenges the iPhone XS Max and Samsung Galaxy S10 Plus.
Perhaps our favourite feature is the concealed selfie camera that pops-up out of the phone when you need it.
More importantly, hiding the front camera in this way means there's no unsightly iPhone-style notch to ruin the look of that lovely screen.
Best OnePlus 7 deals
iPhone XS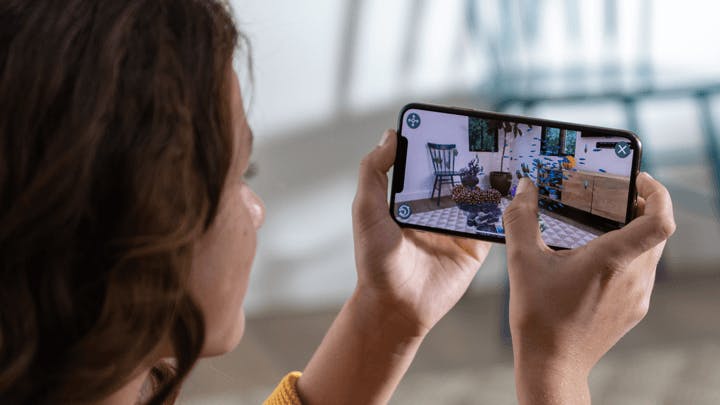 The 2019 iPhones aren't due until September. Until then, here's everything we know so far about iPhone 11
Much was made of Apple's iPhone X when it came out - boasting a new look and some unique features. Picking up where the X left off, the iPhone XS flaunts its flagship status to excellent effect.
Making strides in the performance and battery departments, the XS is powered by the A12 Bionic chip, which means it's a lot faster than previous iPhone models. The iPhone XS battery also gives you 30 minutes more power than the iPhone X.
A 5.8in OLED screen means super-sharp displays complete with ultra-high pixel density that supports Dolby Vision and HDR10. In other words: striking colour and a superbly clear picture.
The iPhone XS's real icing on the cake is its camera upgrade, with its rear dual-camera and a new, super-powerful 7MP sensor on the front - giving you photos a pro would be pleased with.
Throw in improvements to storage (there's a weighty 512GB option), improved facial recognition technology, and even better sound quality than previous models and you should be set.
Best the best iPhone XS deals
iPhone XR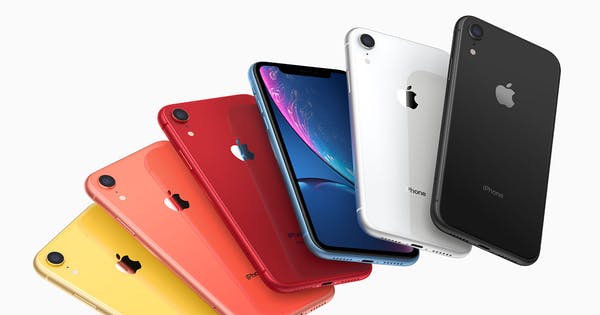 Once again this is, in fact, one of 2018's range of iPhones. But until the iPhone 11R lands, the XR more than merits a place here.
It's got much of what makes the XS and XS Max so great. Not least an identical front-facing camera and the same all-screen design. But the XR will cost you much, much less than Apple's higher-end smartphones.
You can still take depth of field shots, it's got a bigger 6.1-inch screen than the standard XS and it comes in an attractive selection of colours.
Better still, the iPhone XR boasts the best battery life of any iPhone bar none.
Best iPhone XR deals