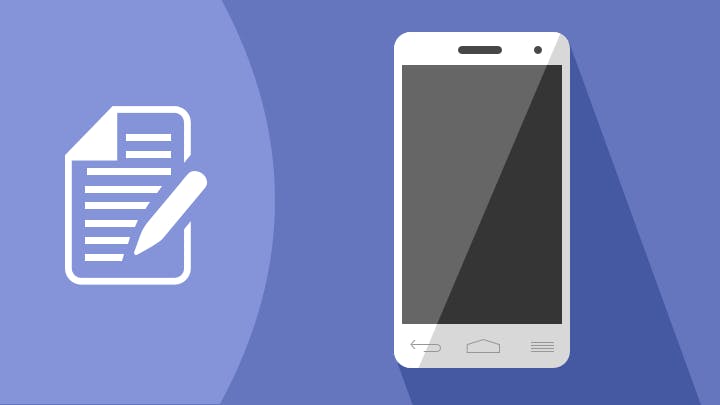 Want a new phone or SIM but not sure if you'll be accepted? Here we look at how mobile networks determine your credit-worthiness. And we explore your options if you've got a bad credit rating too.
How do phone networks check my credit-rating?
When you apply to buy a phone on a contract or sign up for a longer-term SIM only deal, networks that enforce credit checks will contact a credit reference agency to confirm your identity. They'll also examine your financial records and borrowing history.
Using this information provided by the credit-rating agency, which is most likely to be Equifax, Experian or Transunion, your network will then make a decision whether to accept you for the contract you've applied for.
The decisions are usually automated. However, in some cases your application may be referred to a credit-checking team.
If your credit rating prevents you from getting a contract from any of the major networks, you may want to look at deals tailored for people with bad credit.
But as we'll see further down the page, they come with some important caveats you need to be aware of.
Which networks will check my credit rating?
Whether you'll need to pass a credit check depends on the network you're joining and whether you're applying for a phone contract or a SIM only deal.
Here's our at-a-glance, network-by-network guide to credit checks:
| | | |
| --- | --- | --- |
| Network | Credit check required for phone contract? | Credit check required for SIM deal? |
| Asda Mobile | N/A | No |
| BT Mobile | Yes | Yes |
| EE | Yes | Yes, except EE Flex plans |
| giffgaff | No | Yes |
| iD Mobile | Yes | Yes |
| Lebara | N/A | No |
| O2 | Yes | Yes |
| Plusnet Mobile | Yes | Yes |
| Sky Mobile | Yes | Yes |
| Smarty | N/A | No |
| Tesco Mobile | Yes | Yes |
| Three | Yes | Yes |
| Virgin Mobile | Yes | Yes |
| Vodafone | Yes | Yes |
| Voxi | N/A | No |
Which network offers the best coverage in your area? Take a look at our one-stop guide.
What happens if I fail a network credit check?
If you're rejected for a new phone or SIM, you could apply for a comparable deal from another network. Not all networks use the same lending criteria. So just because you've been rejected by one, that doesn't mean another network won't approve you.
But be careful: if you apply for credit several times within a short space of time, you could do long-term damage to your credit rating.
The most important thing to do is to find out why you were rejected. That's a case of getting a credit report from one of the main credit-rating agencies.
Once you know that, you can start putting it right. Whether it's because you're not on the electoral roll at your new address or if you've missed some payments on a loan.
Why did I fail a mobile phone credit check?
You may have been rejected because you've got a bad credit score. Or because you've no credit history in the UK. Or because you're not on the electoral roll, or there may be mistakes on your credit file.
The only way to find out for sure is get a credit report. It'll show you factors that could have affected your rating, such as missed payments on a credit card.
Look out for incorrect addresses too, as well as any errors about your financial history.
Find out more about why you may have failed your credit check with our simple guide.
Can I get a phone contract with bad credit?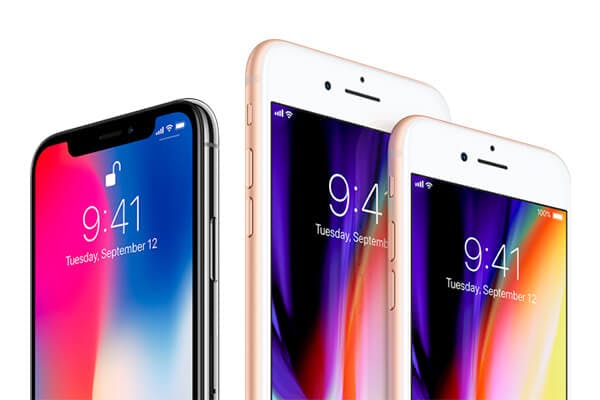 You've got much less chance of being accepted for a phone if you've got bad credit. However, you can still get a handset on a monthly contract.
No Hassle Mobiles, for instance, allows you to get an older iPhone or Samsung Galaxy handset with no credit check. But you'll first have to sign up for a SIM only plan and pay on time for three months.
The catch is that bad-credit contracts of this type usually work out a bit more expensive than standard phone contracts.
Companies that specialise in bad-credit contracts also typically charge more upfront for the phone. So you'll need to have a larger lump sum than you would normally.
You'll find that your choice of phones is relatively limited on contracts designed for people with bad credit.
So while the selection of handsets you can pick from may include last-year's flagship phones and older models, you're unlikely to be able to get the newest, top-of-the-range smartphones.
Other ways to get a phone if you've got bad credit
One other option is to get a new phone SIM-free, then get a one-month SIM which you're more likely to be accepted for.
The catch here is that you'll need to find a lump sum to pay for the phone upfront.
Finally, if you're rejected for a one-month SIM you might want to go for a pay-as-you-go SIM.
Because you're not entering into a contract, there's no credit check for pay as you go.
But it's worth noting that pay as you go SIMs aren't anything like as good value as one-month SIMs or longer-term SIM contracts.
Can I get a SIM-only deal with no credit check?
Yes, you can. But your options will be limited. Networks that allow you to get a SIM only deal and won't check your credit rating are Asda Mobile, giffgaff, Lebara, Smarty and Voxi.
However, the better-known household-name networks, such as O2, EE and Sky Mobile, require a credit check for SIM only deals.
What do I need to provide to the network for a credit check?
Networks will typically ask you for personal details, which may include your name, date of birth, marital status, current address and addresses for the last three years, as well as your employment status.
You may also be asked for bank account and credit card information.
Be prepared to be asked further questions about these too, such as when you opened them.