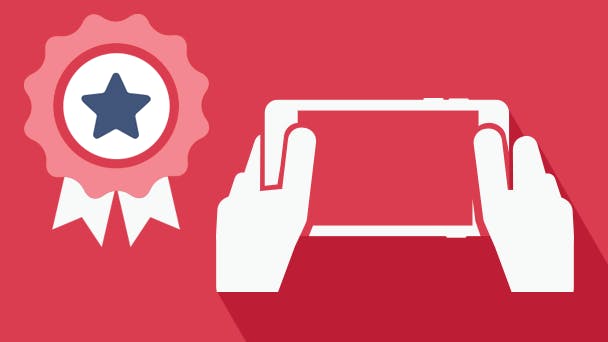 Some of us want more from mobile games than the shallow gaming experiences offered by Candy Crush, Cut the Rope and other casual games. We want sophisticated, immersive games of console quality. And we want an online gaming experience to match. The catch is that you'll need a phone that can handle all that. Handily, we've rounded up our pick of the best phones for gamers here.
Top 5 phones for gaming
OnePlus 8 Pro
Nubia Red Magic 5G
Black Shark 2
Also recommended: Asus Rog phone 2, Razer Phone 2
We'll take a closer look at our top five below and explain why they've made our list.
iPhone 11 Pro Max - Best iPhone for gaming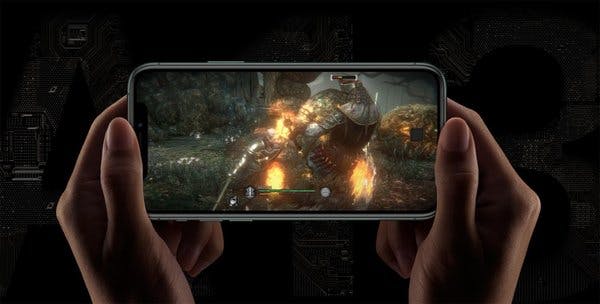 The range and breadth of high-end games available for iPhones is second to none. That goes whether you're looking for MMORPGs, first-person shooters or anything in between.
It's also undeniable that the biggest, most zeitgeisty games generally land on the iPhone first and only make their way to Android later.
And if you want the best phone to run those complex, battery-sapping games you'll find on Apple Arcade, it's got to be Apple's 2019 top-of-the-range model, the iPhone 11 Pro Max.
For one thing, the bright, 6.5-inch OLED screen means games look fantastic and really brings virtual worlds to life. And the rich, full sonics provided by the iPhone 11 Pro Max's Spatial Audio speakers make for a genuinely immersive gaming on the go.
Finally, the powerful A13 processor means there's no slowdown, even when things get very busy onscreen during hectic online gaming sessions.
Samsung Galaxy S20 and S20 Plus – Best Android phone for gaming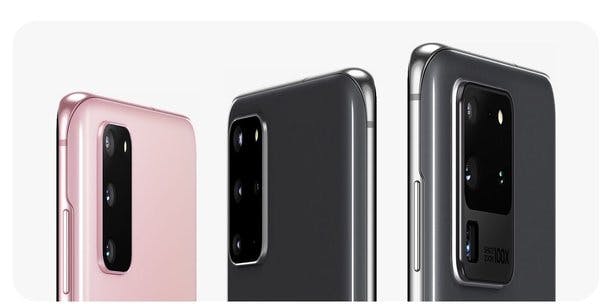 Samsung's S20 and S20 Plus have large, best-in-class screens that are ideal for gaming, as well Dolby Audio speakers with directional sound, so you can hear if your opponents are sneaking up on you from behind.
As with the iPhone 11 range, these are powerful smartphones. That's because they combine brawny Exynos 990 processors and pack 8GB of RAM, which team up to ensure there's nary a sign of slow down when you're playing console-quality games that ask a lot of your phone.
On the downside, the Google Play store's library of games isn't quite as rich as the trove on offer for iPhones. But triple-A titles, such as Call of Duty, Mario Kart Tour and Sky: Children of Light are all present and correct. And with 128GB of internal capacity, there's plenty of room to store them.
The S20 range is also compatible with Google's Stadia games-streaming subscription service and you can stream PC games using the free-to-use PlayGalaxy Link.
OnePlus 8 Pro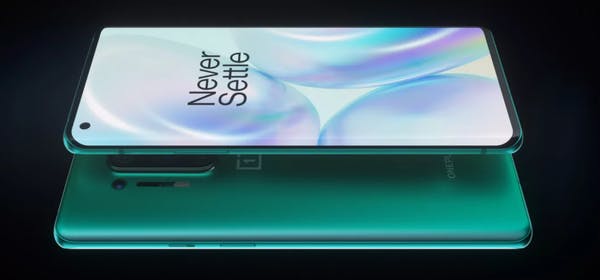 Less costly than the S20 range, the OnePlus 8 Pro has access to the same library of Android games from the Google Play Store. It's also compatible with Google's Stadia, so you'll be able to play console epics, such as Red Dead Redemption 2 and Cyberpunk 2077, on a OnePlus 8 Pro too.
The 6.7-inch screen is pixel-sharp, and with a Snapdragon 865 processor at the heart of the phone it's got plenty of brawn. 5G support means you can expect zippy, super-responsive online gaming, too.
Because the OnePlus 8 is powered by a huge 4,510 mAh battery, it'll last through long gaming sessions. If you do run low on juice you can always harness OnePlus's proprietary Warp Charge technology, which provides a full day of power in just 20 minutes.
4 Nubia Red Magic 5G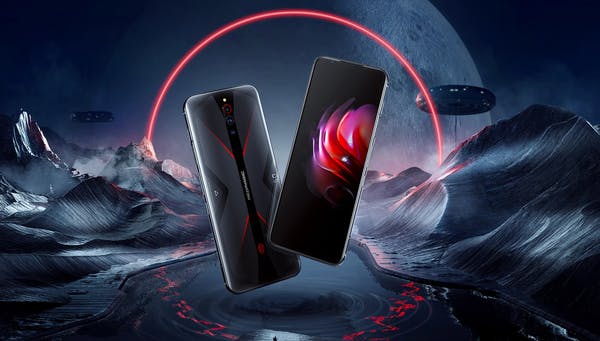 As the high-profile debacles of the PlayStation phone and Nokia's N-Gage attest, gaming phones have a chequered reputation. Nubia's Red Magic 5G goes a long way to restoring their reputation.
Like a standard games console controller, it's got shoulder buttons, as well as a 4D shock feature that adds vibration effects for a more visceral gaming experience. Alas, at the time of writing this isn't supported by many games, but perhaps that'll change in future.
To keep things on an even keel while you're running and gunning your way through bouts of intense online warfare, the Nubia Red Magic has a fan and liquid cooling system.
And finally because it's compatible with 5G and the faster Wi-Fi 6 technology, it's ideal for playing Google Play games online, as well as streaming games on Google Stadia and Microsoft's Project xCloud.
5 Xiaomi Black Shark 2 – best budget-friendly gaming phone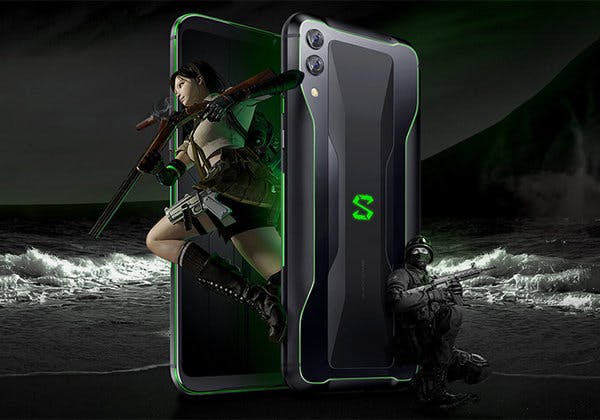 Another phone designed specifically with gaming in mind, the Black Shark 2 undercuts the competition by some distance. But still has all the brawn that a gaming phone needs for heavy lifting.
That's thanks to a one-two punch of a large 4,000mAh battery that lasts for hours and hours and a Qualcomm Snapdragon 855 chipset with plenty of zip.
The Black Shark 2 is uncommonly to responsive to touch inputs, which minimises frustrating lag between your gestures and the game responding.
And last of all there's a very handy option to activate the Ludicrous Mode too, which directs all the phone's considerable processing power to the game you're playing.
Frequently asked questions
Which phones are compatible with Google Stadia?
Pixel 2, 2XL, 3, 3XL, 3a, 3a XL, 4, 4XL
Samsung S8, S8+, S8 Active, Note 8
Samsung S9, S9+, Note 9
Samsung S10, S10+, Note 10, Note 10+
Samsung S20, S20+, S20 Ultra
OnePlus 5, 6, 7, 7 Pro, 7 Pro 5G, 8, 8 Pro
OnePlus 5T, 6T, 7T, 7T Pro, 7T Pro 5G
Asus ROG Phone, ROG Phone II
Razer Phone, Razer Phone II
Which iPhones are compatible with Apple Arcade?
iPhone 11
iPhone 11 Pro
iPhone 11 Pro Max
iPhone SE 2020
iPhone XS
iPhone XS Max
iPhone XR
iPhone X
iPhone 8
iPhone 8 Plus
iPhone 7
iPhone 7 Plus
iPhone 6s
iPhone 6s Plus
iPhone SE 2015
What specs do I need to play games on my phone?
The best gaming phones will have:
Lots of storage capacity
Powerful processor
A large, crisp screen
Good quality audio
5G or fast 4G connectivity
Compatibility with game controllers
Built-in tech to keep the phone cool
Long-life battery