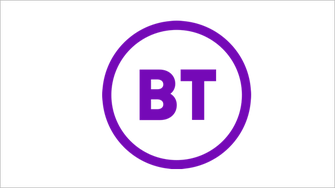 What could be better than a mobile phone plan straight from British Telecom itself? The network has a small range of plans in its arsenal, but they're good ones. You can get a handset or go SIM-only, and everything comes with a few bonuses from the company's other services - like access to Wi-Fi hotspots and even BT Sport.
Read on for everything you need to know about finding and comparing BT Mobile deals, or head straight to our comparison tool to check out the latest deals for yourself.
Top BT Mobile contracts this week
On BT Mobile, you'll find both phone contracts, which include a handset, and SIM-only deals that you can put in any phone you like (as long as it's unlocked, of course).
All its plans, whether contract or SIM-only, include unlimited texts, discounts for BT Broadband customers, and a bunch of other extras too.
BT Mobile contracts and pay monthly deals
The network offers contracts on just a small selection of phones, but that selection includes iPhones and the best from the Samsung Galaxy range. You'll find top flagships as well as some more budget-friendly mobiles.
Monthly allowances range from 500MB to a nice big 15GB, though there are often special offers that give you a bit of extra data too.
To compare BT Mobile contract deals and find one that suits you, select the phone you want from our comparison table and we'll show you all the available deals. Or, if you can't decide on a handset, pick a few from the menu to compare their deals side by side - or just select your budget and anything else you need from a phone deal, and we'll show you all the phones you can get.
BT Mobile SIM-only deals
Grab a SIM deal on its own from BT Mobile if you already have a phone you like, or if you prefer to buy one outright. The network has a modest range of plans here, going up to 15GB data with unlimited minutes.
All its SIM-only deals are 12-month contracts. If you're getting multiple SIMs for the same household, however, you can add on extra 30-day rolling SIMs to your plan on the same allowance and cover them all with the same bill. Up to four additional SIM cards can be added on, and giving you a pretty significant discount and a bunch of plans that you can cancel whenever you like.
Pick the SIM-only deal for you by comparing them all with our tool. Choose which allowance and price suits you, and remember that you get a discount if you have BT broadband. Once you've selected one and clicked through, you can also add those extra Family SIMs at the checkout as well. Or take a look at our best SIM-only deals.
BT Mobile coverage
BT Mobile uses EE's network (see our EE review) - also owned by BT - to connect your mobile, and that means you get the best coverage in the country. 99% of the population is covered, and EE says its superfast 4G now reaches 90% of us too.
EE also has the UK's fastest 4G speeds too, and on BT Mobile they reach up to 30Mb. Though as a bonus, you can also buy a 'speed add-on' that gives you access to even faster 4G if you need it - up to 60Mb. Bear in mind you won't get 4G quite that fast everywhere in the country, however.
BT Mobile benefits and perks
There are lots of special benefits available for BT Mobile users, thanks to the wide remit of services that BT offers. If you go for BT Mobile, you can get:
Existing customer discount - Anyone who has BT Broadband at home gets a £5 per month discount.
BT Wi-Fi hotspots - Get free use of BT's five million Wi-Fi hotspots all around the country.
Family SIM - Get multiple SIMs of the same allowance on a single plan, complete with a hefty discount.
BT Sport app - On higher-tiered plans, you can watch BT Sport on your phone via the app at no extra cost.
Monthly spend caps - Eliminate bill shock with a cap on how much you can spend on your SIM each month.
Want to find out if BT is any good? Read our full review here.
How to find the best BT Mobile offer
Finding the BT Mobile offer that suits you best is no problem - just compare deals with our tool and adjust the filters at the side to narrow them down.
Choose everything that you want from your BT Mobile plan - starting with whether you need a phone or prefer SIM-only. If it's a handset you're after, pick which one you want, or select multiple phones from the list to see how all their plans compare.
Use the filters to only show plans that fit your monthly budget, how much you want to spend upfront, what allowance you need, and more.
Then just sort the results by cost or whatever other factor you prefer. All the very best deals that suit what you're looking for will float up to the top.
A few things can help keep costs down to grab that cheap mobile deal, of course, including that £5 discount if you've got BT Broadband, and the Family SIM plans.
Other mobile networks
Find and compare SIM-only plans and contract deals from mobile networks in the UK.