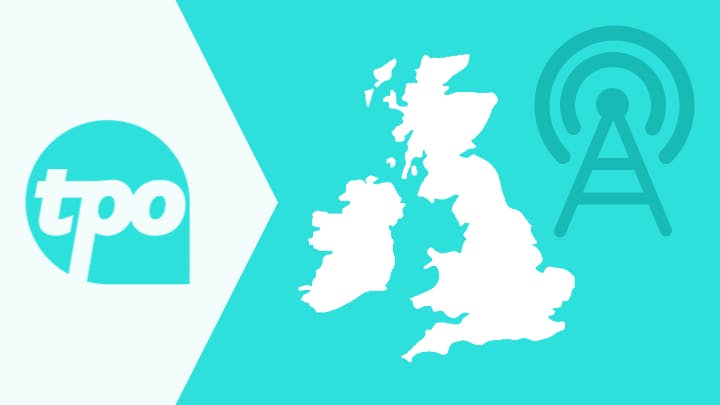 The People's Operator (TPO) puts working with good causes right at the heart of its plans. This means, whichever plan you choose, 10% of your monthly mobile spend goes towards a UK charity or cause of your choice - at no extra cost to you.
And you're assured of excellent mobile coverage too, as The People's Operator uses the Three network to deliver mobile services.
Read on to find out more about the range of plans available from The People's Operator.
The People's Operator Mobile SIM-only deals
When you sign up to The People's Operator, you get a SIM deal complete with a bundle of calling minutes, texts, and data, which lasts for one month.
Monthly allowances range from 1GB of data with 500 minutes and unlimited texts, up to 8GB of data with 3000 minutes and unlimited texts - and if you need more data, there's always the option to top up with data add-ons. Unfortunately, The People's Operator does not offer unlimited data plans at this time.
To find a good deal, compare plans with our mobile comparison table. Take a look at the monthly bundles you can get, and narrow them down to find one that suits you. Then just click through to order your SIM, and it'll come loaded with your chosen bundle - ready to go as soon as you activate the SIM card. Or take a look at our best SIM-only deals.
The People's Operator Mobile phone plans
The People's Operator plans are all SIM-only which means you'll need to either use your existing phone or buy a new one. This supplier currently doesn't offer contracts which include handsets.
The People's Operator Mobile coverage
The People's Operator uses the Three network, which means it takes advantage of reliable 4G coverage that reaches more than 91% of the UK population and 3G coverage that hits 98%.
Do use its coverage checker before you sign up to a plan, however. All mobile networks have their black spots, and 99% of the population doesn't mean 99% of the country geographically.
The People's Operator Mobile perks and extras
The emphasis with TPO plans is the good work it does with charitable causes and there aren't many other perks and extras as such. However, join the network and you'll get these:
10% of monthly spend goes to charity - you choose the cause, so you can be sure the money goes to something you care about
UK-based customer service
Flexible rolling 30-day plans - you can cancel or upgrade your plan at any time; this will take effect when your current plan expires
Data-only bundles available with just a data allowance
Other mobile networks
Find and compare SIM-only plans and contract deals from mobile networks in the UK.