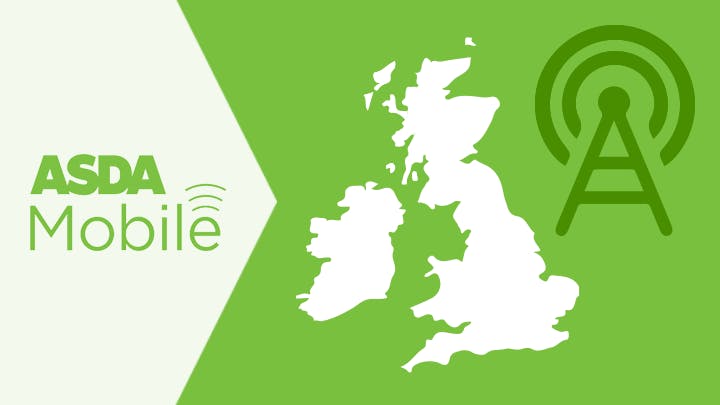 Looking for a low-cost mobile deal? Asda Mobile is a SIM-only provider with prices that match the value of its supermarkets. Its plans are easy and straightforward, with none of the bells, whistles, and complications of bigger networks - and a large enough range of tariffs to fit everyone.
Find out everything you need to know about Asda Mobile right here, or start comparing deals straight away with our tool.
Asda Mobile phone plans
Asda Mobile's phone plans are all SIM-only deals. They're pay-as-you-go, but you can add 30-day bundles with an allowance of minutes, texts, and data to use, which is much better value. Best of all, you can use an Asda Mobile SIM in any phone - whether it's a brand new iPhone or a ten-year-old Nokia.
Sadly, you can't get contracts that include a handset from the network right now. Its plans are best if you like the phone you already have, or if you prefer to buy a new one outright.
Asda Mobile SIM-only deals
When you sign up to Asda Mobile, you get a SIM deal complete with a bundle of calling minutes, texts, and data, which lasts for one month.
You can set that bundle to auto-renew, so a new one will start up the second it runs out - giving you all the convenience of a standard SIM-only plan. Or, you can swap it for a bundle with a different allowance and cost, or even cancel it altogether. You've got all the flexibility of pay-as-you-go, and you won't be tied into a contract.
Tariffs range from a £5 bundle up to a £20 bundle - the biggest of which gives you 8GB data and unlimited calls and texts.
Read more about Asda Mobile SIM deals here.
To find one to start you off, compare them all with our mobile comparison table. Take a look the monthly bundles you can get, and narrow them down to find one that suits you. Then just click through to order your SIM, and it'll come loaded with your chosen bundle - ready to go as soon as you activate the SIM card. Or take a look at our best SIM-only deals.
Asda Mobile coverage
Asda Mobile piggybacks on EE's network, which has the widest coverage in the country - you'll rarely be without signal. 99% of the population is covered, and more than 95% are covered for 4G services too.
Do use its coverage checker before you sign up to a plan, however. All mobile networks have their black spots, and 99% of the population doesn't mean 99% of the country geographically.
Asda Mobile benefits and perks
There aren't many special perks, unfortunately - Asda Mobile likes to keep things clean, simple, and low-cost. Still, with one of the network's plans, you benefit from:
Flexible bundles that you can add or change at any time
Data-only bundles available with just a data allowance
Inclusive roaming, which lets you use your bundle abroad in the EU at no extra cost
Other mobile networks
Find and compare SIM-only plans and contract deals from mobile networks in the UK.