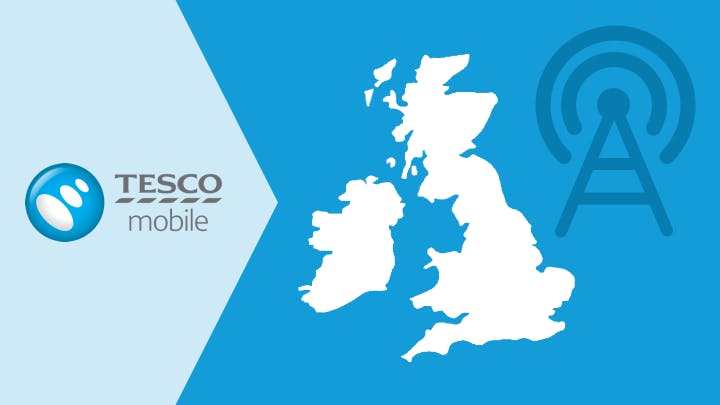 If you're looking for a SIM-only deal, Tesco Mobile is a great choice. By grabbing one of its SIM plans, you can keep your phone (or buy a snazzy new one outright), and still get all the benefits of a Tesco Mobile deal. Plus, you're able to change your plan more often, so you always have the best possible SIM.
Tesco Mobile has something for everyone, whatever kind of SIM-only deal you need. Compare its plans right here with our mobile comparison tool - or keep reading to find out more about how to find the deal for you.
Best Tesco SIM-only deals this week
Cheapest Tesco Mobile SIM-only deals
The cheapest SIM deals have lower allowances, are often on longer contract terms, and may be missing some of the features and extras of a more premium SIM plan. Existing customers can sometimes snag even better deals too.
To find the cheapest Tesco Mobile SIM option that suits you, just use our comparison table. Narrow the deals down with the filters, then use the 'sort by' toggle to order them by monthly cost. This will push the cheapest deals up to the top so you can see them first.
Compare mobile networks on SIM-only deals
Take a look at the different SIM-only packages and extras offered by mobile networks:
Frequently asked questions
What SIM-only deals can I get from Tesco Mobile?
There's a nice range of SIM deals available from Tesco Mobile, with options to suit all kinds of use. You'll find SIMs with small allowances for light users, all the way up to larger ones with lots of data, suitable for mobile fiends who use their phone a lot. Some plans come with a few other special benefits too - read more about those in our full guide to Tesco Mobile.
To see all the SIM-only deals available from Tesco Mobile right now, take a look at our comparison tool here:
How do I choose a Tesco Mobile SIM-only deal?
Finding the right Tesco Mobile SIM deal for you couldn't be easier. Have a look at the deals in our comparison table, and pick the one you like best.
You can adjust the filters at the side to only show the SIMs that fit what you need, and can even compare Tesco Mobile plans with those from other networks too. When you spot one you like, simply select it, and we'll take you straight to Tesco Mobile's website so you can order it.
When you're comparing, think about what's most important from your deal:
Data allowance - How much do you use 4G mobile internet? If you only use your phone to scroll through Facebook, browse the web a bit, and use WhatsApp, you'll be fine with a small allowance. On the other hand, hungrier users who stream on the go, use their phone for work, or download large files may want 10GB or so per month. Most of us, however, will find a data allowance between 2-5GB suits us perfectly.
Calls and texts allowance - Think about how much you make calls on your mobile, and how many SMS texts (not WhatsApp or Facebook messages) you send in a month. Very high allowances are available from Tesco Mobile for quite low prices, so getting enough for your use should be easy.
Contract length - With SIM plans, you usually have a choice between 30-day or 12-month contracts. Longer contracts generally have lower monthly costs, while a 30-day one can be changed at any time. It's worth going for a 12-month deal if you're happy to commit for a full year - though if you want a bit of flexibility, so you can change your monthly allowance or switch networks entirely whenever you like, go for a one-month SIM instead.
Price - On a budget? Set a maximum monthly price using the filter at the side, or sort all the deals by cost to see the lowest-priced ones first. See the section below if you need a bit of help finding the cheapest possible deal.
SIM card type - Make sure you get the right size SIM card for your phone. Most networks these days offer 'combi-SIMs' that can fit any device, so go for one of those if you're not sure.
Are Tesco Mobile SIM-only deals cheaper than contracts?
Yes, in most cases it's cheaper to go SIM-only than to take out a handset contract - partly because it means you won't be paying any interest or extra costs on the phone itself. Buying a sim free phone and getting a SIM-only deal to put in it almost always works out cheaper in the long run.
As an extra price-saving bonus, SIM-only contracts usually last a much shorter length of time than ones with a phone… meaning you can switch to a new, even cheaper SIM as soon as you find one.
Can I get Tesco Mobile SIM-only deals with unlimited data?
Unfortunately, unlimited data SIMs aren't available from Tesco Mobile. For unlimited data, you may have to go for a different provider.
You can, however, get a Tesco Mobile SIM-only deal with a high allowance. Just sort the comparison grid by data allowance to see the heaviest plans at the top - or choose a minimum monthly allowance in the filters.
Can I keep my mobile number if I switch to a Tesco Mobile SIM-only deal?
Yep, you can keep your phone number when you switch mobile networks, regardless of which network you're switching to or from. It's surprisingly hassle-free to sort out, too.
All you need to do is sign up to a new deal, then contact your current network and ask for a PAC - a porting authorisation code. Give it to Tesco Mobile once you have your SIM, and the number should port across within a matter of days.
Do I need an unlocked phone to use a Tesco Mobile SIM?
Yes, your phone needs to be unlocked - or locked to Tesco Mobile - in order to use a Tesco Mobile SIM card.
If you bought your phone outright from a retailer, it should already be unlocked and you have nothing to worry about.
However, if you're using an old phone that you got on a contract, it may be locked to your former network. In that case, you'll need to get it unlocked - but don't worry, as this is easy enough to do.
All you have to do is contact the network it's locked to, and they'll sort it out - sometimes free of charge. They may give you a code to enter, or might be able to it remotely. Your phone will be unlocked and ready for a new SIM in a few days' time.
What size SIM card do I need?
There are four kinds of SIM card, sized to fit different devices:
Standard SIM - A classic full-size SIM, and the biggest of all. Generally only used in older phones, including old feature phones.
Micro SIM - A mid-size SIM, smaller than a standard one. Various phones from last few years take this size, including the Samsung Galaxy S5 and iPhone 4.
Nano SIM - The smallest SIM of all, and usually the SIM of choice for modern smartphones. This is the one you need for an iPhone 5 or newer, Samsung Galaxy S6 or newer, or a Google Pixel, for instance.
Combi-SIM - A clever three-in-one SIM. You can change the size of this SIM to make it fit in any phone. The majority of networks offer these as standard.
To find out what size SIM you need to get, take a look at your device's manual, or check the manufacturer's website.
If you're still not sure, don't worry - most networks send out combi-SIMs to make life easier.