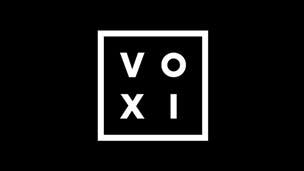 VOXI is a relatively new network from Vodafone, originally designed specifically with young people in mind - but its plans are now available to everyone. Hooray.
It's a SIM-only provider with a big focus on data, social media, and all the apps we use the most, and special features that suit the mobile internet-connected among us. Here's everything you need to know about VOXI, and how you can sign up to a deal.
VOXI mobile plans
What VOXI offers is a small range of SIM-only plans. A major advantage is that you get 'endless' use of certain apps - however much you use them, your data allowance won't go down as long as you're in the UK. It essentially means unlimited data for social media.
The apps you can use 'endlessly' on all its SIMs are:
Facebook
Instagram
Messenger
Pinterest
Snapchat
Twitter
Viber
WhatsApp
You can also upgrade that, with extra passes that give you unlimited data-free use of other apps too. They are:
Video Pass - gives you endless use of Amazon Prime Video, Disney Life, Netflix, My5, TV Player, UKTV Play, Vevo, and YouTube
Music Pass - gives you endless use of Amazon Music, Apple Music, Deezer, Napster, SoundCloud, Spotify, and Tidal
Obviously you'll still need to pay for your subscription to some of those apps - it's just the data use that won't cost you anything.
VOXI SIM-only plans
SIM-only deals are what VOXI does best. All of its SIMs are 30-day contracts, so you can change, switch, or cancel your plan whenever you want.
As for monthly allowances, you don't get as much choice as you do with some networks, but there's enough of a range to suit most of us - data allowances spread from 2GB to 15GB per month. They all come with unlimited calls and texts too, as well as that endless app use.
Or take a look at our best SIM-only deals.
| Provider | Data Amount | Contract Length | Monthly Costs |
| --- | --- | --- | --- |
| VOXI sim only | 30GB data | 1 month | £10.00 |
| VOXI sim only | 30GB data | 1 month | £10.00 |
| VOXI sim only | 60GB data | 1 month | £15.00 |
30GB of 5G data
Unlimited minutes
Unlimited texts
download speed limit
Unlimited social media

1 month contract

From VOXI

30GB of 5G data
Unlimited minutes
Unlimited texts
download speed limit
Unlimited social media

1 month contract

From VOXI

60GB of 5G data
Unlimited minutes
Unlimited texts
download speed limit
Unlimited streaming on Netflix and other apps

1 month contract

From VOXI
VOXI coverage
VOXI comes from Vodafone, and therefore uses its network to connect you. Vodafone's coverage is pretty good - 99% of the population can get signal, and 3G coverage isn't far off. 4G is a little less available, but it still reaches most of us, especially if you're in a town or city.
The Vodafone network is particularly known for being more reliable than most: calls are less likely to be dropped, and 4G connections are more steady. You should be able to use VOXI with ease.
Of course, it's always best to check coverage before you commit to a plan, to make sure you'll get decent signal in all the areas you need it. Visit our coverage checker page for more information on that:
VOXI benefits and perks
Here are some of the benefits and other bonuses you can get with a VOXI mobile plan:
Endless use of social media apps, and the option to buy Passes to add more
European roaming - you can use your monthly allowance when abroad in EU, as per all UK mobile networks
Free phone case when you join
Extra perks and free stuff when you refer a friend
Want to find out if Voxi is any good? Read our full review here.
Not sure how much data you need? Take a look at our guide to data allowances. When you're choosing, remember to factor in that endless social media use - you may well need a lower allowance than you would from other networks. And don't worry too much about getting the right plan - you're only tied in for 30 days, so you can always change your allowance next month.
Other mobile networks
Find and compare SIM-only plans and contract deals from mobile networks in the UK.
Frequently asked questions
How to find the best VOXI offer?
It's very easy to pick a VOXI SIM - they're all pretty much identical. The only differences are the data allowances and monthly costs.
Take a look at them all in our comparison tool to see how they compare, and adjust the filters to show just the ones that work for you. We'll even let you compare VOXI's deals right next to ones from other networks.
What's the cheapest VOXI deal?
The cheapest deal from the network is its 2GB plan, which includes unlimited calls, unlimited texts, and endless social media use.
It's important to find the right plan to fit your use, though - if you don't think 2GB will be enough data for you, it's better to go for a bigger allowance. However, if most of your data goes on social media, you can likely afford to go for a smaller (and thus cheaper) deal than you expect.
Use our comparison tool to see which VOXI plan gives you the data you need for the cheapest price: