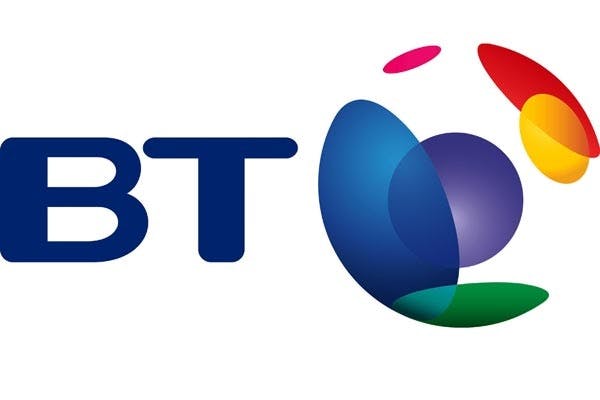 If you're looking for a SIM-only deal, BT Mobile is a great choice. By grabbing one of its SIM plans, you can keep your phone (or buy a snazzy new one outright), and still get all the benefits of an BT Mobile deal. Plus, you're able to change your plan more often, so you always have the best possible SIM.
BT Mobile has something for everyone, whatever kind of SIM-only deal you need. Compare its plans right here with our mobile comparison tool - or keep reading to find out more about how to find the deal for you.
Best BT Mobile SIM-only deals this week
By using our search and filter tools, you can easily compare the best BT Mobile SIM-only deals available right now.
The process is easy and you'll get an immediate look at deals depending on the length of contract, amount of data, plus information on call and text allowance.
SIM-only deals offer maximum flexibility and are broadly more affordable than taking out a handset contract, with no need to pay interest on the cost of a device.
If you love your current phone but want to pay less per month, a SIM-only deal is the way forward.
Is BT Mobile a good network?
BT Mobile is a superb network. It uses EE's award-winning network to ensure the very best coverage in the UK and access to some of the fastest speeds around.
In fact, as of late 2022, all BT Mobile SIM-only plans have been rebranded as EE SIM-only plans. You'll still get access to a wide range of contracts and great perks, just with a different brand name.
It's worth noting. though, that while the network itself is impressive, its SIM-only plans are significantly more expensive than those of smaller networks such as iD Mobile and SMARTY.
What SIM-only deals can I get from BT Mobile?
BT Mobile SIM-only deals now offer the same plans as EE SIM-only, with one month, 12 month and 24 month deals all available.
There are simple deals offering just 1GB of data, right through to unlimited offerings for those who want or need to stay connected constantly.
You can get 4G and 5G SIM-only deals, while most plans also come with Stay Connected Data which keeps you online even after you've used your allowance, and the ability to gift data to other members of your household.
What benefits does BT Mobile offer?
There are a string of great benefits with BT Mobile SIM-only, now sold under the EE brand. These include:
Stay Connected Data - EE offers slower 0.5Mbps connections for when you run out of data, so you can still text using WhatsApp and check email
Gift data - If you have two or more plans on your account you can move data between them. Great for families and larger households
Ultrafast speeds on top end plans, ideal for gaming and streaming video
Smart Benefits - more expensive plans come with Smart Benefits, offering inclusive access to services such as Netflix, Apple Music, BT Sport, XBox Game Pass, endless entertainment streaming and Microsoft 365
Can I use my BT Mobile SIM abroad?
Unfortunately, new BT SIM-only customers will be using EE's service, which has been subject to roaming charges since 2021.
Those on a deal taken out after 7 July 2021 will have to pay a daily fee to access their calls, minutes and data.
However, if your deal includes a Smart Benefit, you can opt to have data roaming included.
This puts BT Mobile/EE well behind rivals such as iD Mobile, which includes roaming in Europe for no extra charge.
Cheapest BT Mobile SIM-only deals this week
Cheap SIM only plans have lower allowances, are often on longer contract terms, and may be missing some of the features and extras of a more premium SIM plan. Existing customers can sometimes snag even better deals too.
To find the cheapest BT Mobile SIM option that suits you, just use our comparison table. Narrow the deals down with the filters, then use the 'sort by' toggle to order them by monthly cost. This will push the cheapest deals up to the top so you can see them first.
Can I get unlimited data with a BT Mobile SIM?
Yes, you can get unlimited data BT Mobile/EE SIM-only deals. These are available on all contract lengths (one, 12 and 24 months).
You'll pay a hefty premium for such plans, however and deals with large data allowances on rival networks are significantly cheaper at the time of writing.
Other SIM-only networks
Most other networks offer SIM-only deals. These include:
Frequently asked questions
Can I keep my mobile number if I switch to an BT Mobile SIM-only deal?
Yes, you can keep your mobile number if you switch to BT Mobile SIM-only. By law, your current network must give you a PAC number on request, usually via text or over the phone.
Once you give this to BT Mobile, it will start the process of transferring your number across.
How long do BT Mobile SIM only contracts last?
BT Mobile/EE SIM-only contracts are available as one, 12 and 24 month deals. The longer contracts cost less per month, while the shortest, rolling plans allow you to switch deals, and even leave the network altogether, whenever you like.