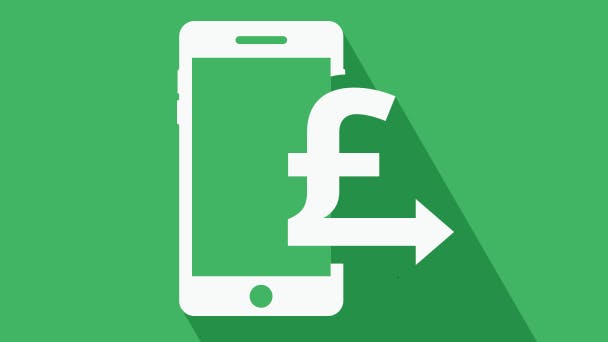 Finding the latest mobile handset deal on CompareMyMobile is simple. Here's how to find the latest offers on the newest handsets, including iPhone, Samsung Galaxy and more.
The mobile phone industry is in constant flux. Every day, new deals, special offers and handsets are released, and while choice is a good thing for customers, it does make finding a new deal a little… daunting. After all, how can you be sure you're looking at the latest and greatest deals?
The answer is to compare your options. You'll be able to see everything in, from the best deals right now to the newly released smartphones, making it really easy to find the latest mobile phone plans.
Latest pay monthly phone contract deals
Whether you're looking for the latest handset offers or deals on the newest phones, the way you find them is the same. Simply go to our comparison tool, and use the filters at the side of the page to define your preferences, including type of phone, budget and data allowance. We'll list everything in an easy-to-understand way - so you'll find the latest deals in no time.
Latest SIM-only deals
SIM-only deals typically work out cheaper than contract phone deals and if you have a handset you like, or have the funds to buy the latest phone outright they're a sensible thing to go for. The SIM-only market is particularly competitive, with tons of operators constantly duking it out to come out with the most appealing deal.
In other words, you have loads of options available here - major networks like Three, O2, EE and Vodafone, which tend to offer plans with loads of cool extras and perks, and simpler options like giffgaff and iD mobile, which focus on keeping costs low. To start comparing, let the big button below guide you:
Latest deals with no upfront cost
As a general rule, the more you pay for a mobile phone at the start of your contract, the lower your bill will be each month. Unfortunately, not everyone can afford such a big chuck of cash all at once - in those cases, a no upfront cost deal that spreads payment out over the course of one or two years makes it more affordable to get a handset.
If you're after the absolute latest just released phone, you may find no upfront cost deals a little thin on the ground - particularly from networks directly. Third parties like resellers are a more likely option, so compare your deals to see what you can get.
Latest unlimited and big data deals
Unlimited data plans are a rarity - the only major network that offers true unlimited data is Three. If you're after the latest deal, you'll find that there's not a huge amount of choice then, so instead consider a big data deal.
Most operators sell plans with a lot of data - EE for example offers plans with as much as 60GB data a month. That's more than enough for most heavy users, allowing you to watch multiple movies, download loads of apps and stream hours of movies and podcasts without running out of megabytes. Find out more about how much data you need.
To compare unlimited and big data plans, simply follow the link below:
Latest iPhone deals
The latest iPhone is one of the hottest items you'll see in any year. Apple tends to release two or three phones each 12 months - typically we see one numbered handset such as the iPhone 8, a supersized version like the iPhone 8 Plus, and occasionally a new model like the iPhone X.
Getting your hand on the latest model is pretty straightforward - simply compare deals and pick the plan you like. If the phone's not out yet, you may be able to pre-order it.
Latest Samsung Galaxy deals
The Samsung Galaxy is the most popular Android smartphone family. It's also one of the best, rammed with top specs, excellent cameras and tons of features. The latest Samsung Galaxy is an event, but what's the cheapest way to get it?
The answer, naturally, is to compare the latest deals. We list loads of deals on the latest Samsung phones, including pre-orders for the newest when it becomes available. Take a look:
Go SIM-only
If you're happy with your current phone and would like to hang on to it, we have some excellent SIM-only deals to check out.