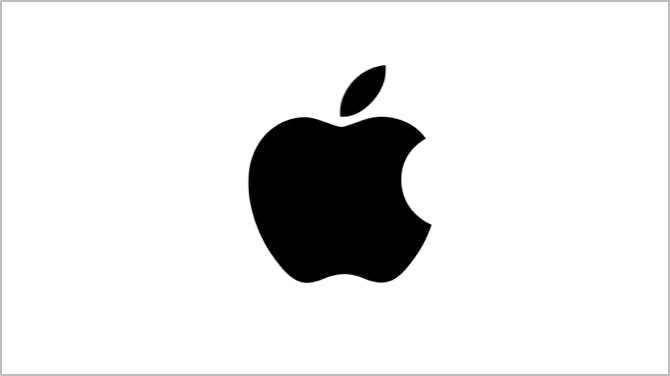 The iPhone 11 Pro is a fantastic smartphone, with a triple-lens camera, large, crisp screen and a sleek design. Here's our pick of the best iPhone 11 Pro deals.
iPhone 11 Pro at a glance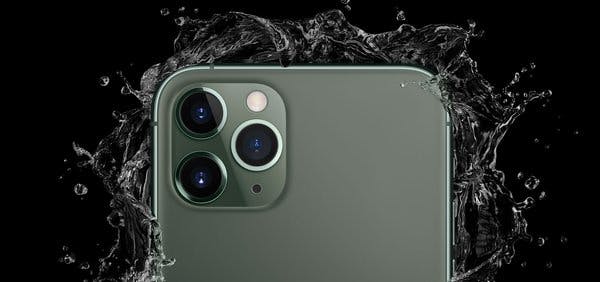 The first-ever 'Pro'-branded iPhone is the most powerful Apple smartphone so far, with a triple-lens camera, outstanding battery life and a brilliant, large screen.
At the core of the rear camera system are three lenses: a 12-megapixel wide lens, a 12-megapixel ultra wide-angle lens and a 12-megapixel telephoto lens.
So whether you're looking to zoom in super close on your subject or capture striking panoramic shots, the iPhone 11 excels.
Like the standard iPhone 11, it's also got a handy Night Mode that makes it much easier to take great photos in low light conditions and eliminates the need for a flash.
The camera's capable of recording video in lush 4K too, giving your home movies a 'multiplex-ready' gloss.
The 12-megapixel TrueDepth front camera is similarly powerful. It can also record in 4K and excels at selfies. And for the first time, enables you to take slow-motion selfie video clips, which Apple dubs 'slowfies'.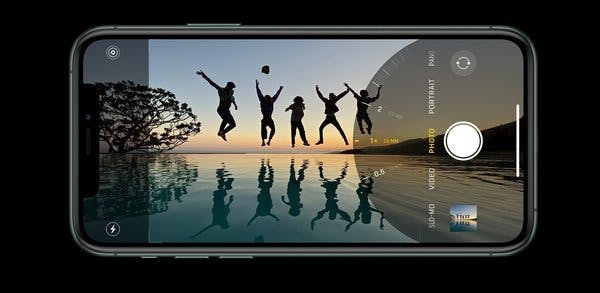 But that's not all. While the iPhone 11 features a very good LCD screen, the 5.8-inch Pro is equipped with a much brighter, crisper Super Retina XDR screen that really brings video and photos to life and is easier to see in bright sunlight.
To ensure you don't run out of charge, the iPhone 11 Pro comes with a long-life battery that's lasts four hours longer than the iPhone XS.
And in the event that your battery is running low, there's a fast-charge mode that'll boost your battery by 50% in just half an hour.
It's a very robust handset too. Fashioned from what Apple claims is the 'toughest glass in a smartphone, front and back', the iPhone 11 is also water-resistant in up to 4 metres for up to 30 minutes. That's twice the depth of the iPhone 11.
Other key specifications of the iPhone 11 Pro include:
Green, silver, grey and gold colour options
Stainless steel and glass construction
64GB, 256GB and 512GB storage options
iPhone 11 Pro contract options
Need an iPhone 11 Pro deal with a lot of data? Got an idea of how much you'd like to pay upfront for an iPhone 11 Pro contract? Maybe you're in the market for some value-adding freebies? We've tracked down our best iPhone 11 Pro deals, whatever your criteria.
Cheap iPhone 11 Pro deals
The iPhone 11 Pro isn't cheap, by pretty much anyone's reckoning. But there are still ways to save a bit of cash. Here's how:
Buy SIM-free. It works out much cheaper to buy a phone SIM free, then get a SIM only deal, than it does to buy the phone on a traditional phone-and-tariff contract.
Consider 'value' networks. Tesco Mobile and giffgaff's iPhone 11 contracts often come in cheaper than the likes of O2 and EE. But you'll likely miss out on some customer benefits.
Lower storage models are cheaper. The 512GB iPhone 11 Pro sounds great. But you save hundreds of pounds if you can get by with the entry-level 64GB model.
Top iPhone 11 Pro deals by network
You can get the iPhone 11 Pro on all the major UK networks.
But which offers the most for your money? And what sort of customer incentives are on offer with their iPhone 11 contracts?
Here we'll take a look at each network in turn, to help you make up your mind.
iPhone 11 Pro deals on Three
Three iPhone 11 Pro contracts are pretty good value, with better than average monthly allowances for data, calls and texts.
All Three's iPhone 11 deals offer inclusive roaming in 71 locations.
Select contracts also get you Go Binge, which allows you to stream as much content as you like on Netflix and Apple Music without eating into your data allowance.
Like the sound of Three? See what else it's got to offer with our Three network review.
iPhone 11 Pro deals on Vodafone
Vodafone isn't the cheapest network. But you get a very good coverage, speeds and customer benefits for your money.
If you choose a Red Entertainment contract you can choose from a subscription to Now TV, Amazon Prime Video, Spotify or Sky Sports Mobile.
Depending on the contract you choose, you'll also be able to use UK allowances when roaming in 48 locations or 77 locations, for no extra charge.
All Vodafone iPhone 11 contracts include a three-month trial of Secure Net security software.
So what else has Vodafone got to offer? Read ourVodafone network review.
iPhone 11 Pro deals on EE
EE is highly rated for speeds and coverage and has been named best network by Rootmetrics for six years in a row, as of 2019.
Choose an EE Smart Plan and you'll get what EE call Swappable Benefits, which allow you to choose a different benefit, such as the BT Sport app or a Roam Further Pass, on a monthly basis.
All EE plans include a free six-month subscription to Apple Music.
Find out more about EE with our EE network review.
iPhone 11 Pro deals on O2
O2 iPhone 11 contracts stand out for their flexibility, so you choose your contract term, as well how much you pay upfront and your monthly allowances.
O2 customers also benefit from its Priority and Rewards schemes. Which get you priority booking at O2 venues, as well as freebies and money-off at high-street stores and restaurants.
Sold on O2? Find out more with our O2 network review.
More phones like iPhone 11 Pro
Frequently asked questions
Can I get a iPhone 11 Pro contract with bad credit?
The iPhone 11 Pro is a high-end phone with a price to match.
So while it may be possible to get one if you've got bad credit, it'll be much easier to be approved for a lower-cost handset, such as an older iPhone or a keenly priced Android phone.
But if you're set on the iPhone 11 Pro, you could always save up a big lump sum and buy it SIM-free. Then get a cheap, rolling-contract SIM only deal, which won't require a stringent credit check.
Does the iPhone 11 Pro support 5G?
The iPhone 11 Pro does not connect to 5G. Apple's first phone with 5G support is expected to arrive in 2020.
Is the iPhone 11 Pro waterproof?
As with all the iPhone 11 range, the iPhone 11 Pro is rated IP68 for water-resistance. This means it can withstand submersion in up to 1.5m of water for up to half an hour.
How many cameras does the iPhone 11 Pro have?
The iPhone 11 Pro has three rear cameras/lenses. These are: a 12-megapixel standard lens, a 12-megapixel telephoto lens with optical zoom and a 12-megapixel ultra-wide angle lens for panoramic shots. It's also home to a 12-megapixel front camera with a depth-biometrics sensor for depth-of-field/'bokeh' shots.
Does iPhone 11 Pro have a portrait mode?
The iPhone 11 Pro has a portrait mode on the front and rear cameras. So you can take a range of depth-of-field ('bokeh') shots. It's also got a wide selection of lighting effects that you can apply in portrait mode, as well as the option to manually adjust the level of background blur.
What size is the iPhone 11 Pro?
The iPhone 11 Pro is 5.8 inches, making it the smallest of the iPhone 11 range. By way of comparison, the standard iPhone 11 is 6.1 inches and the top-of-the-range Pro Max is 6.5 inches.
Does the iPhone 11 Pro have wireless charging?
The iPhone Pro is equipped for wireless charging, thanks to its glass back. However you'll require a a wireless charging pad, which is sold separately. The handset also offers reverse wireless charging, which allows you to share charge with compatible Apple and Android phones.
iPhone 11 Pro specs
General

| | |
| --- | --- |
| Manufacturer | Apple |
| Operating System | iOS |
| Sim Card Type | Nano |
Sensors

| | |
| --- | --- |
| Accelerometer | Yes |
| Proximity | Yes |
| Compass | Yes |
| Barometer | Yes |
| Gyroscope | Yes |
| GPS | No |
Size & Weight

| | |
| --- | --- |
| Form Factor | Candy Bar |
| Thickness | 8.1 mm |
| Size | 71.4mm x 8.1mm x 144mm |
| Weight | 188 g |
Battery

| | |
| --- | --- |
| Battery Type | Lithium Ion |
| Capacity | 3190 mah |
| Standby | hours |
| Talktime | 18 hours |
Display

| | |
| --- | --- |
| Display Size | 5.8 inches |
| Screen Type | Super |
| Resolution | 1125 x 2436 inches |
| Pixels Per Inch | 458 ppi |
| Touch Screen Type | Capacitive |
Processing power

| | |
| --- | --- |
| CPU | 2650 mhz |
| Processor Cores | 6 Cores Cores |
| Memory | 0 MB |
Storage

| | |
| --- | --- |
| Internal Storage | 64, 256, 512 |
| External Storage | No |
Camera & Video

| | |
| --- | --- |
| Primary Camera | 12 MP |
| Flash | Yes |
| LED Flash | |
| GEO Tagging | Yes |
| Auto Focus | Yes |
| Fixed Focus | Yes |
| Touch Focus | |
| Face Detection | Yes |
| Smile Detection | |
| Image Stabilisation | Yes |
| Video Quality | 2160 |
| 2nd Camera | 12 MP |
Data

| | |
| --- | --- |
| Generation | 4G |
| Frequency | Dual-band |
| NFC | No |
| Wi-Fi | No |
| Wi-Fi Hotspot | No |
| Wi-Fi Direct | No |
| Bluetooth | No |
| USB | No |