Search for your device

Find the device you're looking to recycle

Select the best price

Compare quotes and pick a recycler to sell to

Post your device

Post it to your chosen recycler

Get paid cash

Payment is made after recycler inspection
Compare prices and sell your phone or gadget for the most money online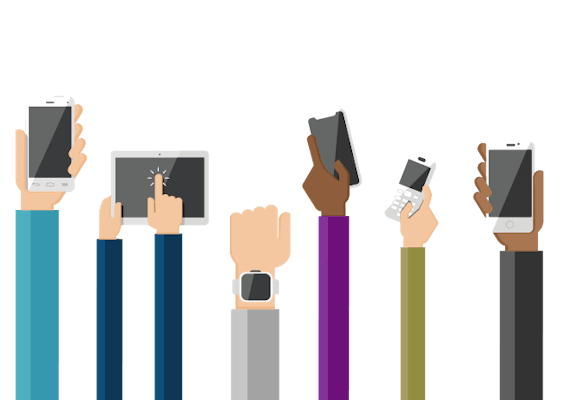 As seen in




Always check on a price comparison site such as CompareMyMobile to make sure you get the best deal...
Dan Jones, The Sun


Today's most popular trade-ins
Updated hourly from our live mobile recycling comparison site data
Compare mobile phone recycling customer reviews
Over 3,000+ real customer reviews on our hand-picked phone recyclers
With so many choices, the question is where can I sell my mobile online? Luckily on CompareMyMobile, we have collected thousands of real customer reviews, so you can make informed choices when you compare phone trade in prices. Feeling happy about where you've sent your recycled phones has never been easier. We have trade in phone comparison reviews from top online stores and leading brands, as well as all of the smaller niche recyclers all in one place!
Why sell my mobile phone for cash with CompareMyMobile?
We are the #1 trusted mobile phone trade in comparison site, here is why...
100% impartial recycle my phone comparison

We pride ourselves on being a totally transparent cash for phones comparison site. Our priority is getting you the most money, for the least effort when you compare phone recycling for cash from trusted online stores.

Lock in your quotes for up to 10-14 days

Seen a great trade in price quote for your phone? You can lock it for up to 14 days, so that when you are ready to compare and recycle mobile phones for cash, all you need to do is post it off and get your frozen price offer.

Earn 43% more by comparing mobile recycling deals

By using our site, you'll get on average 43% more when you compare prices for selling mobile phones than you could going direct. So when you're thinking you want to sell my phone for cash', we'll deliver the best deal!

Secure personal data removal included

Our sell your phone comparison site only lists mobile recyclers who perform a secure data removal service, so when you sell mobile phones online for money you know your personal data has been removed with advanced tools.

Fast & secure payment way to sell your phone online

I'll sell my mobile online to the fastest payment option you say? Well our one-step ordering system it means you can recycle phones and gadgets safely without leaving our site! Selling mobile phones for cash has never been easier.

Zero risk trade in phone comparison

Our sell mobile phone comparison website has tried and tested the leading mobile recycling programmes. Our phone recycling service is the safest online - we get real feedback and ratings from 1,000's of customers every month.
CompareMyMobile: sell your phone for money
We are the #1 trusted mobile phone trade-in comparison site, here is why...
The big question you're asking is where's the best place to sell my phone for cash? – luckily we have everything you need to know about mobile phone recycle prices and real customer reviews so that you can ensure you can sell your mobile phone for cash in a totally secure, fast and risk-free way.
Sell mobile phones for cash here

How do I sell my mobile phone for the best price? By using the best mobile phone recycling comparison site, CompareMyMobile, you are doing yourself a favour and ensuring you get the top deal! The best place to get the most cash for phones is right here – Our sell your mobile phone comparison site has over 38 recyclers on the site, all rated independently by people like you. You can look at what the big brands are offering, while checking out some smaller niche companies that recycle mobile phones offer! Going direct means you could be missing out on a top deal from this leading mobile phone recycle comparison website.

Sell my iPad or tablet

So you want to sell iPads and tablets? You've come to the right place! It is just as easy as selling mobile phones, and by coming to our sell my iPad comparison website you can also ensure you get the most cash for your gadget. Most stores will offer you good money when you trade in new, used and broken iPads and tablets.

What happens after selling mobile phones online?

When you trade in phones for cash, where do they go? First you select your favourite phone recycling comparison deal; you can send it off and happily await your cash. Once you've been paid, your phone may be refurbished and sold to insurance channels or sent abroad to be sold on there. It's important that you recycle phones as they contain hazardous materials that can leak out if they are thrown away to be left in landfills, so sell old phones for cash here PLUS know that you're being environmentally friendly by recycling.

Sell broken phones for cash

All is not lost! You can recycle mobile phones even if they are damaged or broken with CompareMyMobile. In fact you can still get a decent amount of cash for phones when they're broken! All you need to do is select 'broken' when you go to compare prices for your device and make sure you are honest with the recycler about the condition it is in! That way you can guarantee an honest price when you use our broken mobile phone recycling comparison.