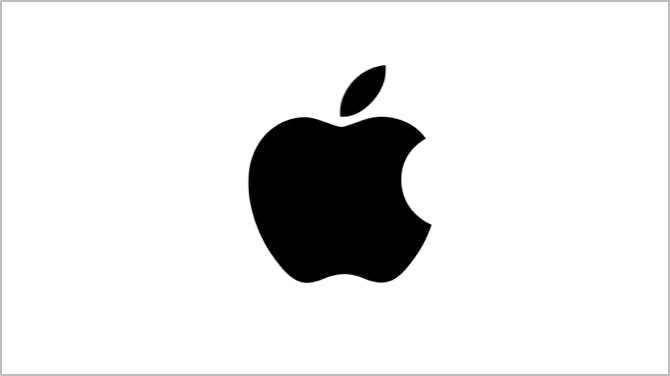 The budget-friendly iPhone SE 2022 takes everything that was good about the 2020 version and adds 5G, more power and a better camera. It's an excellent smartphone at an excellent price.
iPhone SE 2022 at a glance
Teaming good specs with a keen price, Apple's iPhone SE 2022 is a strong contender for the best budget phone on the market.
Although it looks the same as its predecessor, the SE 2022 marks a subtle but distinct improvement from the iPhone SE 2020.
For one thing, because it's home to a brawny A15 processor, the iPhone SE 2022 is more powerful and operates with a pleasing sense of 'snap'.
The iPhone SE 2022 is also equipped with 5G connectivity. That spells speedier downloads, smoother streaming and a better mobile internet experience all round.
Rounding off the new features are some fresh camera modes and a longer life battery. And best of all, the iPhone SE 2022 comes in at a price that's only slightly higher than the SE 2020.
iPhone SE 2022 availability and price
If you want to pick up the iPhone SE 2022 off-contract, you're looking at an outlay of £419 for the cheapest 64GB storage model. The 128GB and 256GB editions come in at £469 and £569 respectively.
Of course, you can get the phone on monthly contracts from all the household-name networks too.
Three and Tesco Mobile are currently offering some keenly priced contracts if you're on a tight budget.
iPhone SE 2022 design
The 2022 version of the iPhone SE sticks fast to the iPhone SE 2020's design template. In turn, that means it's actually a very close cousin to the classic iPhone 8.
In keeping with the entire iPhone SE range's USP before now, the iPhone SE 2022 is compact and slim. Which means it remains the most pocketable phone in the entire iPhone line-up, by some distance.
The big differentiator from Apple's deluxe smartphones is that the iPhone SE 2022 retains a physical home button and eschews the all-screen front that's characterised the most expensive iPhones since the iPhone X landed back in 2017.
And finally, although the phone is less than the half price of the highest-end iPhones, Apple hasn't skimped on build quality.
That means the SE 22 features a reassuringly premium all-glass construction that's held together by an aluminium frame.
Colour options are black, white and red.
iPhone SE 2022 camera
While a lot of rival mid-price smartphones are loaded with multiple camera lenses, Apple has stuck with a single lens 12-megapixel camera for the iPhone SE 2022.
In a first for the iPhone SE line, though, this time it's augmented with some new features, such as Portrait mode and filters.
Around the front, there's a seven-megapixel camera for selfies. That's the same grade as the iPhone SE 2022. But Apple has now added slow-motion video recording.
iPhone SE 2022 specs
Key features are:
5G connectivity
4.7-inch screen with physical home button
Longer battery life
12-megapixel main camera with Deep Fusion, Portrait Mode and HDR 4
64GB, 128GB and 256GB storage options
More powerful A15 processor
Black, white and red colour options
IP67 water-resistance
Wireless charging
Can I get the iPhone SE 2022 with no upfront cost?
You can. Pretty much all the household-name networks sell the iPhone SE 2022 on pay monthly contacts with nothing to pay upfront.
But be mindful that by avoiding the upfront charge, you're likely to end paying a higher monthly premium.
What's the difference between iPhone SE 2022 and iPhone SE 2020?
The 2022 edition of the SE and its forerunner share a lot. They look identical and share the same design and compact dimensions. And at 4.7-inches, the screen is identical too.
But under the bonnet the iPhone SE 2022 features some notable improvements.
First and foremost of these is that, unlike its predecessor, the SE 2022 is compatible with 5G for much faster downloads and smoother streaming.
It also boasts a more powerful A15 processor, as well as some new shooting modes and camera features.
What's the cheapest way to get an iPhone SE 2022?
Buying a phone SIM-free off-contract and then buying a SIM only deal separately is always cheaper than buying the same phone on a monthly contract.
The catch, of course, is that you'll need a substantial lump sum to pay for the phone upfront. In the case of the iPhone SE 2022, for instance, you'll need at least £419.
If that's not a goer and you'd prefer to spread your payments for iPhone SE 2022 over the course of contract, we'd recommend you take a good look at so-called 'value networks' such as Three and Tesco Mobile.
Their contracts generally work out cheaper because they usually don't offer the kind of flashy rewards you'd typically get with the likes of O2 or Vodafone.
Can I get the iPhone SE 2022 with poor credit?
You may be able to. But you should be aware that almost all networks will run a credit check before accepting you as a customer.
So if you have an impaired credit record, there's a chance you won't be accepted.
In the event that you're unable to get the iPhone SE 2022 on a monthly contract, we'd recommend you either save up to buy it SIM-free. Or look around for a cheaper phone.
iPhone SE 2022 specs
General

| | |
| --- | --- |
| Manufacturer | Apple |
| Operating System | iOS |
| Sim Card Type | Nano |
Sensors

| | |
| --- | --- |
| Accelerometer | Yes |
| Proximity | Yes |
| Compass | Yes |
| Barometer | Yes |
| Gyroscope | Yes |
| GPS | No |
Size & Weight

| | |
| --- | --- |
| Form Factor | Candy Bar |
| Thickness | 7.3 mm |
| Size | 67.3mm x 7.3mm x 138.4mm |
| Weight | 144 g |
Battery

| | |
| --- | --- |
| Battery Type | |
| Capacity | mah |
| Standby | hours |
| Talktime | hours |
Display

| | |
| --- | --- |
| Display Size | 4.7 inches |
| Screen Type | IPS LCD |
| Resolution | 750 x 1334 inches |
| Pixels Per Inch | 326 ppi |
| Touch Screen Type | Capacitive |
Processing power

| | |
| --- | --- |
| CPU | 0 mhz |
| Processor Cores | 6 Cores Cores |
| Memory | 0 MB |
Storage

| | |
| --- | --- |
| Internal Storage | 64, 128, 256 |
| External Storage | No |
Camera & Video

| | |
| --- | --- |
| Primary Camera | 12 MP |
| Flash | Yes |
| LED Flash | |
| GEO Tagging | Yes |
| Auto Focus | Yes |
| Fixed Focus | Yes |
| Touch Focus | |
| Face Detection | Yes |
| Smile Detection | |
| Image Stabilisation | Yes |
| Video Quality | 2160 |
| 2nd Camera | 7 MP |
Data

| | |
| --- | --- |
| Generation | 5G |
| Frequency | Dual-band |
| NFC | No |
| Wi-Fi | No |
| Wi-Fi Hotspot | No |
| Wi-Fi Direct | No |
| Bluetooth | No |
| USB | No |