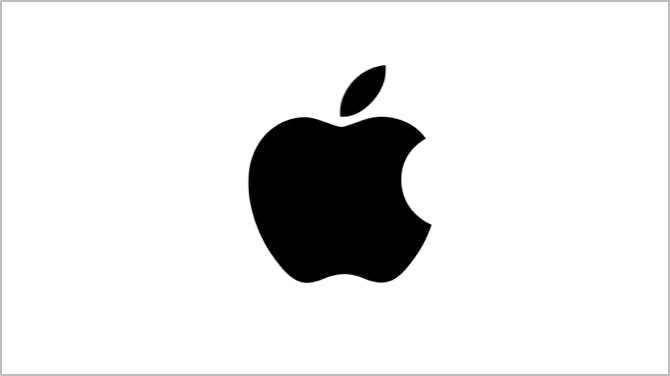 Informally dubbed the iPhone SE 2 and SE 2020, the sequel to 2014's best-selling iPhone SE is bigger, with a brighter screen and a better camera. We take a closer look at what it's got to offer. And pick out the best deals.
iPhone SE 2 at a glance

'Lots to love. Less to spend'. That's how the successor to the iPhone SE is being described. And with a large 4.7-inch Retina HD screen, Touch ID and the same powerful processor as the premium iPhone 11 range, it's not hard to see why.
If you've used an iPhone 8 or a number of iPhones before it, you'll be very familiar with the iPhone SE 2020's design. Just like the iPhone 8, it's got a pleasingly rounded edges, a physical home button that houses Apple's Touch ID fingerprint security.
But it's a very different proposition under the bonnet. Because the iPhone SE 2020 runs the latest iOS 13 software and is powered by the same A13 processor as the iPhone 1, it responds to touches with incredible zip. And it handles multi-tasking with aplomb and runs all the latest apps and games too.
Apple's brought the SE 2's camera capabilities up to speed, too. The 12-megapixel rear camera and seven-megapixel front camera allow you to take 'bokeh' mode shots of any subject, including selfies. If you like, you can also adjust the level of blur manually. And you can record video in crisp 4K, to add a dash of the multiplex to your home movies.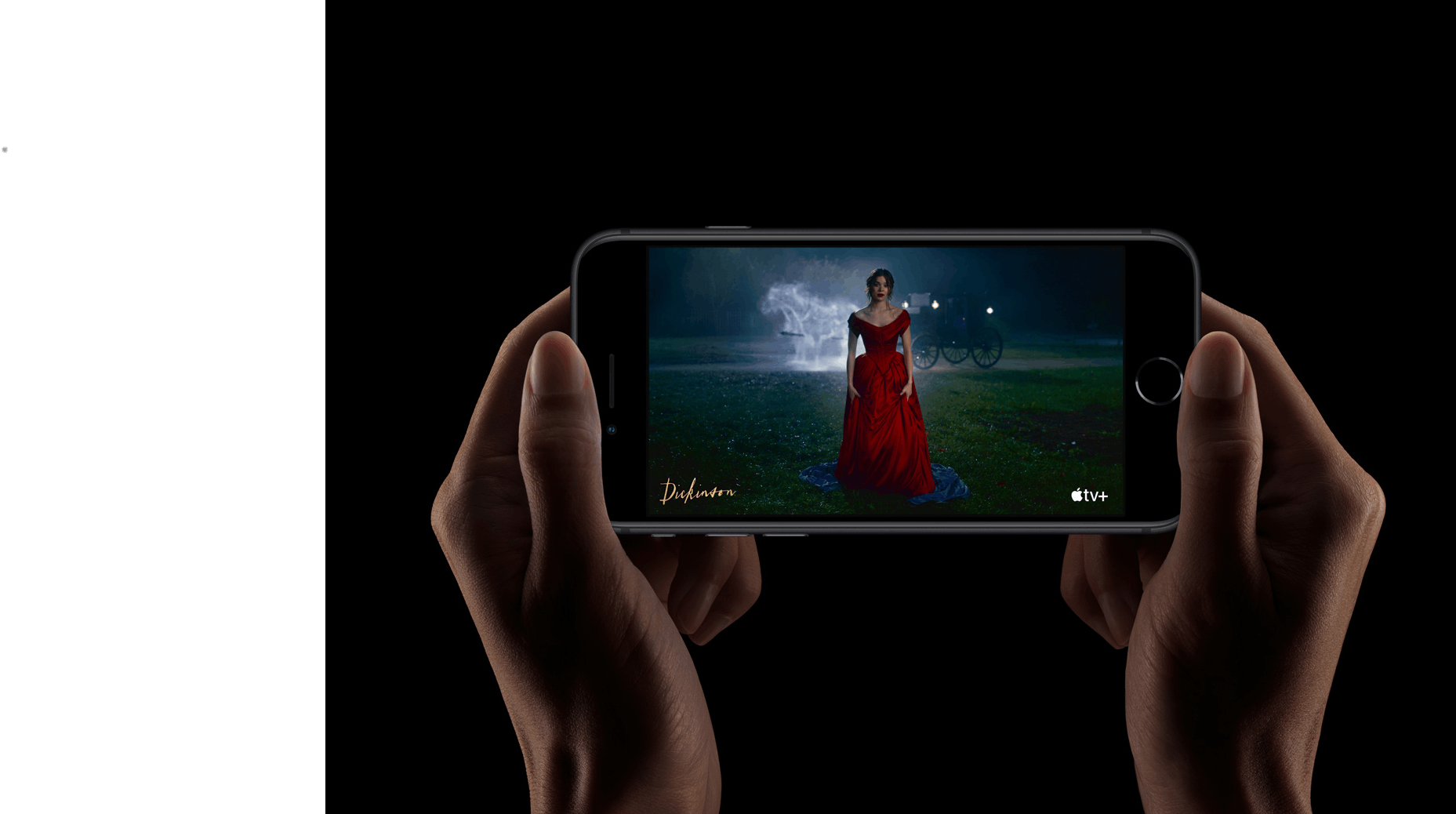 At 4.7-inches, the iPhone SE 2020 isn't quite as compact as the original iPhone SE, which came in at four inches. However, it's still very pocketable. And the inclusion of Apple's Retina HD and TrueTone technology means you get bright and clear images and a screen that generally remains visible in bright sunlight.
A big battery that lasts the course is critical. The iPhone SE 2 features a 1,821mAh battery. And while that's fairly small compared to the likes of the iPhone 11 range, it's been optimised to give you about 12-12 hours on a single full charge.
Handily, it also support fast charging and will get you from zero to 50% in half an hour. You'll need to buy a fast-charger separately, though. It doesn't come in the box. You can also charge the phone wirelessly, but once again you'll need to buy a wireless charging pad separately.
The iPhone 11 is water-resistant with an IP67 rating. That means you can submerge it in up to 1 metre of water and other liquids for up to half an hour and it'll come out as right as rain. It'll also withstand spills from coffee, tea and sugary soft drinks,
Other key features include:
Black, white and red colour options
Choice of 64GB, 128GB and 256GB storage
Glass and aluminium construction
When will iPhone SE 2 launch?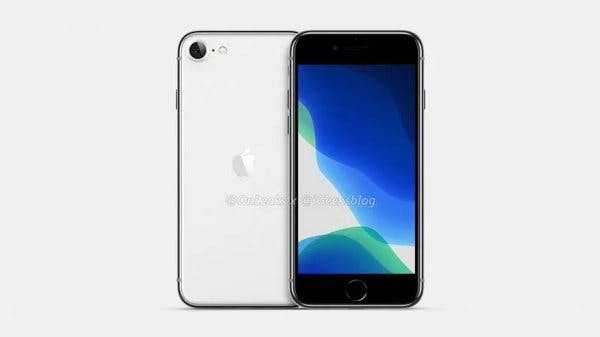 Rumours that Apple was readying a successor to the iPhone SE have circulated for years. First it was nailed-on to happen. Then it was off. Now it's back on again.
Apple has yet to announce a concrete release date. But reports suggest it'll debut between now and June and could even be here as early as March.
So if you've been holding fire with a view to making the SE 2 your next smartphone, the good news is that you may not have too much longer to wait.
Can't wait for the SE 2? Click on the button below to take a look at our pick of the best deals for Apple phones you can buy right now:
Compare iPhone deals
Will it definitely be called the iPhone SE 2?
There's a good chance that Apple will opt for the title SE 2. However, there's also talk abroad that Apple will opt for the name iPhone 9.
As we'll see, there's a degree of logic for that. But for the purposes of clarity, here we'll be referring to the phone as the SE 2. Until we hear otherwise.
How much will the SE 2 cost?
The original SE came in at £400 SIM-free and off-contract. The SE 2 is rumoured to be priced between £400-£480.
Which is great news in a world where the cost of top-of-the-range smartphones now regularly nudges £1,000 or more.
For an iPhone SE 2 contract with a decent amount of data, expect to pay £20-£25 per month.
iPhone SE 2 design and dimensions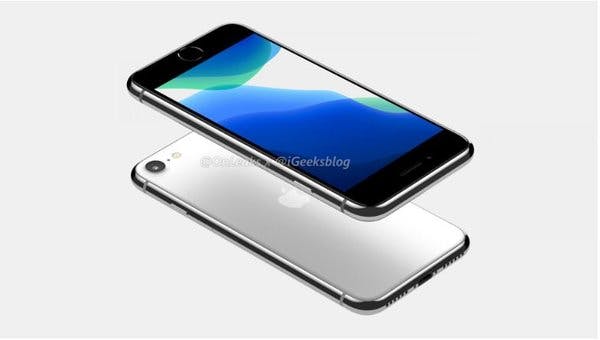 Image source: iGeeks.
If images based on leaked blueprints from Apple are to be believed, the SE 2 doesn't look an awful lot like its predecessor.
In fact, it bears a much stronger resemblance to the iPhone 8, which adds heft to rumours that the phone will actually come to market as the 'iPhone 9'.
In turn, the SE 2 appears to be bigger and slightly less pocketable this time around. Height and width are 138.5mm and 67.4mm respectively. Those are the exact dimensions of the standard iPhone 8.
However, the generally reliable device-leaker @Onleaks claims that it'll come in 0.5mm thicker than the iPhone 8.
What we can say for some degree of certainty is that it'll sport the pairing of large bezels and physical home button that were feature of every iPhone until Apple ripped up the formbook with the iPhone X.
The presence of the latter means that the phone won't have Apple's Touch ID facial recognition technology, so you won't be able to unlock it just by looking at it.
iPhone SE 2 screen
Word is that the iPhone SE 2's display will be 4.7 inches. Once again that's the same as the iPhone 8, but much larger than the 4-inch display on the original SE.
Naturally, that's quite a big jump. But will still be pretty pocketable compared with new, higher-end smartphones.
The screen is apparently LCD rather than the OLED technology in the iPhone 11 range, which should mean it's about on a par with the iPhone 8 for brightness and clarity.
iPhone SE 2 camera
<iframe width="600" height="400" src="https://www.youtube.com/embed/w9yhEag3JvI" frameborder="0" allow="accelerometer; autoplay; encrypted-media; gyroscope; picture-in-picture" allowfullscreen></iframe>
The SE 2 will apparently feature a single-lens main camera, presumably to keep costs down. We don't yet know how many megapixels it'll pack in.
But you shouldn't expect to take photos of the same standard as multi-lens imaging powerhouses, such as the Huawei P30 and Galaxy S10.
iPhone SE 2 processor and battery
Rumours indicate the SE 2 will be powered by the same might A13 processor as the iPhone 11 range. Which means it'll be a very fast phone indeed.
iPhone SE 2 storage
The SE initially launched in 16GB and 32GB storage iterations. But as it became apparent that wasn't anything like enough capacity for most SE owners, Apple replaced them with 32GB and 128GB variants.
We don't have any inkling just yet about how much room you'll have to play with on the SE 2.
However, if we were betting men we'd put our money on the phone-maker plumping for two phones with a choice of 64GB or 128GB of storage.
iPhone SE 2 colours and 5G connectivity
Pencil in space grey, red and silver colour options. As you might expect, it seems none of the iPhone SE 2 iterations will be compatible with 5G.
Compare iPhone deals