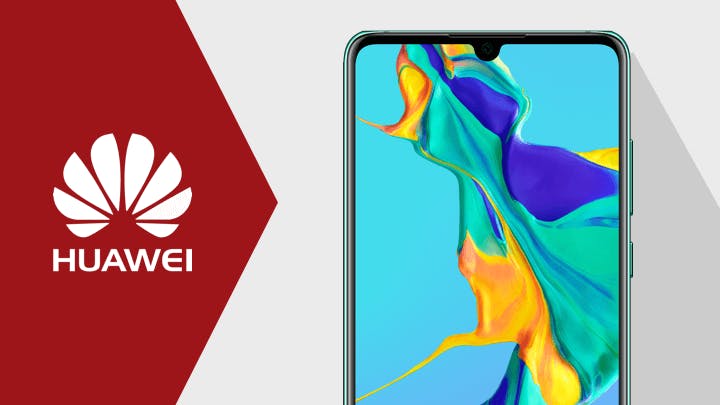 Aside from recent controversies, Chinese telecoms giant Huawei is best known for crafting top-drawer smartphones with bottom-drawer price-tags, and the latest flagship to join its ranks is the P30.
Top Huawei 30 deals by network
Naturally, you won't get a smartphone of Huawei's calibre on the cheap. However, there are ways to manage the cost and get yourself a best deal. Indeed, there are a number of networks who offer some fantastic deals, as awell as a plethora of different contract length, too.
Huawei P30 deals with O2
O2 offer some brilliant perks like free gig tickets on its O2 priority plan. Moreover, it also boasts 1,000's of Wi-Fi spots across the UK, including in restaurants, cafes and shops.
Want to know more? Check out ourO2 network review
Huawei P30 deals with EE
If decent Wi-Fi coverage is particularly important to you, EE is well worth a look. Its coverage reaches most of the UK. To that end, it's ideal for anyone who relies on a sturdy Wi-Fi connection, particularly freelancers and those who travel around for work.
What else does EE have to offer?Read our EE review
Huawei P30 deals with BT
BT, which piggybacks on EE's mobile network, offers generous coverage across the UK. And if you're an existing broadband customer, you'll get a reasonable discount on its mobile phone contracts.
Take a closer look at what BT has to offer with ourBT network review
Huawei P30 deals with Vodafone
Aside from its basic tariffs, Vodafone customers who like to travel will also get some great incentives to join the network, including big data plans and TV Entertainment passes.
Like the sound of Virgin Media? Find out what else it has to offer withour Vodafone review
Huawei P30 contract lengths
When choosing the best deal, it's also important to consider which type of contract will suit you best. Most networks, for example, offer a mixture of 12, 18 and even 24-month contracts. But if you don't fancy being attached to one provider for that long, 30 day SIM only deals are also available from most major networks.
You can also filter by things like storage, colour, monthly allowance, budget and network using our comparison table. Then, once you've selected all the things that are important to you, you can sort the available deals by cost to see the cheapest, by data allowance to see the most generous, or just take a look at our top picks.
Once you've selected all the things that are important to you, you can sort the available deals by cost to see the cheapest, by data allowance to see the most generous, or just take a look at our top picks.
Huawei P30 at a glance
Unsurprisingly, Huawei hasn't meddled too much with the P30's design. In fact, it sports a similar look to the P20, just with a few tweaks; most notably an in-screen fingerprint sensor where the home-screen button once sat, and three cameras aligned vertically at the back.
The P30's display clocks-in at a hefty 6.1 inches, and the device boasts an OLED panel with super-sharp pixel density and 19.5:9 aspect ratio - perfect for watching TV shows, movies, and playing games.
In terms of colour, there are five variants to choose from: Breathing Crystal, Aurora, Amber Sunrise, Black and White.
In the past, Huawei has packed its latest flagships - like the Mate 20 Pro and P20 Pro - with the best top-draw specs and eye-watering features. The P30 is no exception to this rule.
At the back of the phone sits three, vertical cameras - a 40MP, 16MP and 8MP - while a 24MP selfie camera sits at the front. There's also an LED flash to the right of the lenses, and next to that a 'time-of-flight-sensor' designed for super accurate, in-depth shots. And, on the storage front, the handset boasts 128GB, along with between 6GB and 12GB of RAM.
Cheap Huawei P30 deals
Top-tier premium smartphones like the Huawei P30 don't come cheap, but there are different ways to pay for a mobile contract - particularly if you don't want to pay an upfront fee.
Consider how you want to split your costs, as some mobile suppliers will vary the upfront fee against the monthly contract cost. Some require a large sum upfront and then a lower monthly fee, while others flip this and include a higher monthly fee, but you'll pay less upfront.
To get a contract deal at the lowest possible cost, you can...
Choose an MVNO or budget network, such as giffgaff or Sky Mobile. These networks have lower operating costs, and therefore cost you less too.
Go for a lower allowance or lower internal storage size - but make sure you still have enough to cover you for the next two years.
Get a refurbished model which has been previously owned or returneduy through a reseller - like Carphone Warehouse or Buymobiles, which offer pay-monthly contracts at cheaper rates.
Huawei P30 contracts with no upfront cost
There are mobile contracts available that don't include an upfront charge, but this does mean your monthly fee will be higher. Such contracts will be listed as "free device", which isn't technically true. It just means the overall cost of the handset is spread over the duration of the contract.
On the plus side, you get a brand new Huawei P30 without paying out hundreds of pounds at the start of your contract.
Compare network deals and vary the amount you're comfortable paying upfront against the amount you want to pay each month, until you land on the right balance.
Refurbished Huawei P30 deals
Don't fancy forking out for a brand-new handset? Why not try a refurbished phone. Winningly, you'll often find these handsets in decent condition - in some cases, they may have only been used a few times. All we can say is be sure to read the small print to check the condition of the phone in before you buy.
It's also critical that you check that the phone is unlocked before you buy it. This means it won't be tied to a particular network provider, so you can effectively shop around for the best deals.
Huawei P30 refurbished contracts
These days, most resellers issue refurbished phones on a monthly contract. You can check out refurbished contracts here.
Huawei P30 certified refurbished
This simply means that the phone meets a certain standard and can be bought directly from the manufacturer. Often, these phones will have been repaired by the manufacturers, and bought directly from them.
More phones like the Huawei P30
Samsung Galaxy S10
Samsung Galaxy S10 Plus
iPhone X
iPhone XR
Samsung Galaxy S9 Plus
Frequently asked questions
Is the Huawei P30 a good buy in 2020?
Absolutely. For starters, the Huawei P30 boasts one of the best camera systems we've seen on a smartphone; perfect for selfie fans and would-be photographers alike.
What's more, it also looks the part. In fact, with an array of stunning colour options to choose from, including Amber Sunrise, Aurora, Breathing Crystal, Pearl White and Black, you'd be hard pushed to find a more elegant looking smartphone in 2020.
Lastly, the P30 packs a 3650mAh battery which should last a full twenty-four hours, even after a full day's use, plus 6GB of RAM and 128GB storage.
Does the Huawei P30 support 5G?
Unfortunately, the Huawei P30 does not support superfast 5G.
Is the Huawei P30 waterproof?
No, the Huawei P30 isn't waterproof – only splash and dust resistant.
How many cameras does the Huawei P30 have?
The Huawei P30 packs three cameras: a 40-megapixel, a 20-megapixel lens for ultra wide shots and a telephoto 8-megapixel zoom lens.
What size is the Huawei P30?
In terms of size, the Huawei P30 measures 149.1 x 71.4 x 7.6mm.
Does the Huawei P30 have wireless charging?
The Huawei can only be charged wirelessly with one of the Chinese tech giant's wireless charging cases (sold separately).
Can I get a Huawei P30 contract with bad credit?
If you have a poor credit rating, you might find it difficult to get a Huawei P30 on contract.
To that end, we'd suggest you either save up and buy it SIM-free and then get a cheap SIM only deal. Or take a look at contracts for cheaper phones that you're more likely to be approved for.
Can I get Huawei P30 deals with no upfront cost?
Although it's possible to get a Huawei P30 deal with no upfront cost, your monthly fee will be higher.
As we say, though, the upside is you'll get a new Huawei P30 without forking out hundreds of pounds at the start of your contract.
Does the Huawei P30 have portrait mode?
A common feature in most new smartphones, the Huawei P30 does have Portrait Mode on both the its front and rear cameras.
P30 specs
General

| | |
| --- | --- |
| Manufacturer | Huawei |
| Operating System | Android |
| Sim Card Type | Nano |
Sensors

| | |
| --- | --- |
| Accelerometer | No |
| Proximity | No |
| Compass | No |
| Barometer | No |
| Gyroscope | No |
| GPS | No |
Size & Weight

| | |
| --- | --- |
| Form Factor | Candy Bar |
| Thickness | 7.6 mm |
| Size | 71.4mm x 7.6mm x 149.1mm |
| Weight | 165 g |
Battery

| | |
| --- | --- |
| Battery Type | Lithium Polymer |
| Capacity | 3650 mah |
| Standby | hours |
| Talktime | hours |
Display

| | |
| --- | --- |
| Display Size | 6.1 inches |
| Screen Type | AMOLED |
| Resolution | 1080 x 2340 inches |
| Pixels Per Inch | 422 ppi |
| Touch Screen Type | Capacitive |
Processing power

| | |
| --- | --- |
| CPU | 0 mhz |
| Processor Cores | Octa Core Cores |
| Memory | 256000 MB |
Storage

| | |
| --- | --- |
| Internal Storage | 128 |
| External Storage | Micro SD |
Camera & Video

| | |
| --- | --- |
| Primary Camera | 40 MP |
| Flash | Yes |
| LED Flash | |
| GEO Tagging | Yes |
| Auto Focus | Yes |
| Fixed Focus | Yes |
| Touch Focus | |
| Face Detection | Yes |
| Smile Detection | |
| Image Stabilisation | Yes |
| Video Quality | 2160 |
| 2nd Camera | 32 MP |
Data

| | |
| --- | --- |
| Generation | 4G |
| Frequency | Dual-band |
| NFC | No |
| Wi-Fi | No |
| Wi-Fi Hotspot | No |
| Wi-Fi Direct | No |
| Bluetooth | No |
| USB | No |