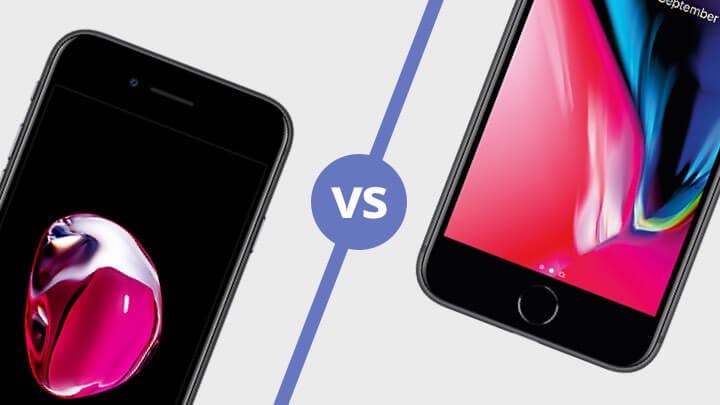 Want an iPhone, but don't really need the very latest features? Then an older Apple phone is a good bet. But which to choose? Read our iPhone 7 vs iPhone 8 comparison for the answer.
The price of new iPhones inches up every year. But you don't have to pay £1,000-plus asking prices to get a really good Apple handset.
Take the iPhone 8, for example, which gets you a large screen, fast-charging mode, a decent camera and plenty of power. And is available for about half the price of newer iPhones.
Fancy spending even less? The iPhone 7 has got a lot to recommend it too. Not least a camera that's comparable to the iPhone 8, as well as a same- sized screen and a nigh-on identical design.
Both are pretty good bets. But to help you make your mind up, here we'll be taking a look at each facet of the phones in turn for our one-stop iPhone 7 vs iPhone comparison.
iPhone 7 vs iPhone 8: what's the difference?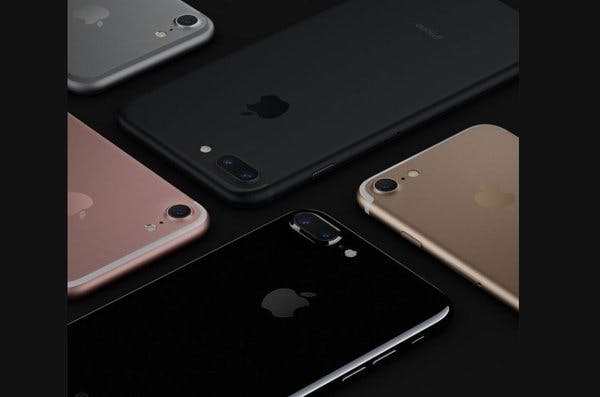 The short answer is about £150. At the time of writing, the iPhone 7 is available for £449 SIM free. The iPhone 8 will cost you £599.
There's not much in the way of cosmetic differences between them. At 4.7-inches, both phones have the same-sized screen with the same resolution.
Unlike newer iPhones, both handsets also feature a reassuringly familiar physical home button, which houses Touch ID technology so you can unlock your handset with your fingerprint.

The only major visual difference is that while the iPhone 7 has an aluminium back, the iPhone 8 features a glass rear section. That means it can be charged wirelessly.
On paper, the iPhone 8 and iPhone 7 have comparable camera capabilities too. But as we'll see, in practice the iPhone 8 takes significantly better photos.
Compare and save on iPhone 7 deals:
Take a look at our best iPhone 8 deals:
iPhone 7 vs iPhone 8 design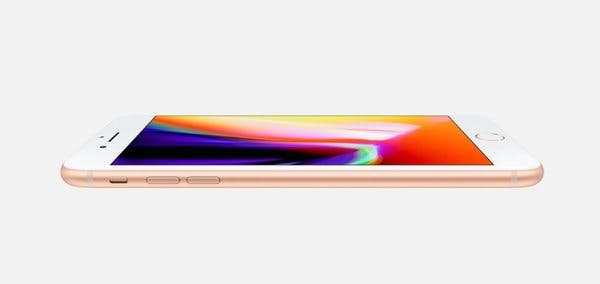 With the same curved edges, button layout and dimensions, it's pretty difficult to tell the iPhone 7 and iPhone 8 apart. But they're not totally identical.
Perhaps surprisingly, the newer iPhone 8 is actually slightly heavier than its predecessor. That's down to Apple's decision to replace the aluminium back with a glass rear section.
The reflective glass is certainly very striking and is much more modern-looking than metal.
But as with all glass-backed handsets, it makes the iPhone 8 more vulnerable to breakages. Especially if dropped from height.
Colour options for the iPhone 8 are silver, space grey and gold. iPhone 7 is available in the same colours, but adds a 'rose gold' hue that actually looks pink in some light conditions.
Winner: Not much between them. But the iPhone 8's glass back feels a lot more modern and shimmers pleasingly in the light.
Compare iPhone 8 deals
iPhone 7 vs iPhone 8 camera

If you looked at the spec sheet, you'd think the iPhone 7 and iPhone 8 have completely identical camera capabilities.
They've both got a single 12-megapixel lens, with the same f1.8 aperture for letting in light.
And it's a similar story around the front too, with both phones equipped with a seven-megapixel camera with a f2.2 aperture.
But they don't perform the same. That's because the iPhone 8 is better at eliminating 'noise' in photos, and has faster autofocus and processes pixels more efficiently.
The upshot is that photos taken with the iPhone 8 are brighter with more alluring, but still true-to-life colours.
Winner: iPhone 8 delivers consistently better images, thanks to small, but significant software tweaks.
iPhone 7 vs iPhone 8 screen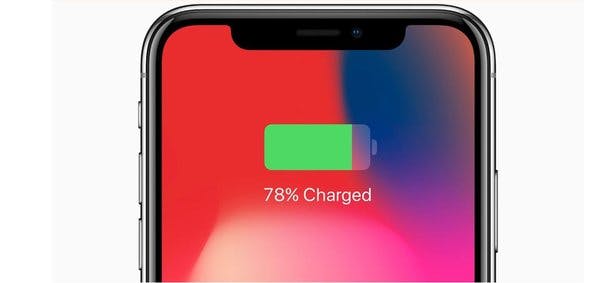 If you took your lead solely from spec sheets, you'd think iPhone 7 and iPhone 8's displays were identical.
They're the same size. They pack in the same amount of pixels. And the screen to body ratio is the same too.
But in practice the iPhone 8 significantly outperforms its predecessor.
That's thanks to the addition of TrueTone technology, which reacts to ambient lighting conditions and adjust the colours accordingly.
The result is that colours look more natural and true to life. It also reduces eye-strain.
Of course neither the iPhone 7 or iPhone 8's screen compares to the edge-to-edge super-bright OLED display of the iPhone X, iPhone XS and XS Max.
But at these prices, you wouldn't expect it to.
Winner: iPhone 8 is bolder, brighter and has TrueTone technology to limit eye-strain.
Compare iPhone 7 deals
iPhone 7 vs iPhone 8 battery life and performance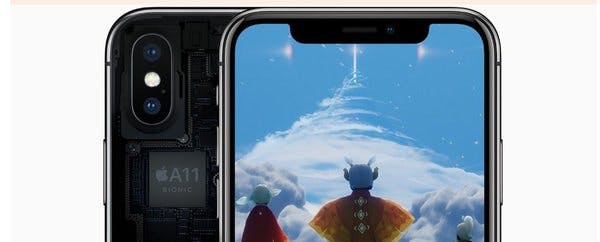 At the core of the iPhone 8 is a powerful A11 processor. And it makes a real difference.
The iPhone 8 feels significantly faster, smoother and more fluid than the iPhone 7, which features an older-generation A10 chipset.
There's no comparable improvement in battery life, though. On most days, we found we got about the same eight hours of usage out of both.
What has improved, though, is how fast the iPhone 8 charges. Unlike the iPhone 7, it's got a quick-charge mode that can boost power by up to 50% in half an hour.
It can also be charged wirelessly, although it's not anything like as fast as wireless charging modes on the likes of the Galaxy S series.
Winner: Battery life is the same. But fast-charge mode seals the win here for iPhone 8.
iPhone 7 and iPhone 8 software
Out of the box, the iPhone 7 and iPhone 8 are powered by iOS 10 and iOS 11 respectively.
However, both can be upgraded to iOS 13, which brings it with a host of new features. Such as an improved version of Apple Maps and a Dark Mode to help you eke the most out of your battery.
Get up to speed with everything iOS 13 has got to offer with our one-stop guide.
iPhone 7 vs iPhone 8 verdict
The iPhone 8 isn't a huge upgrade on the iPhone 7. They look nigh-on identical. And have the same dimensions. And similar specifications.
But we'd say the prospect of better pictures, slightly improved display and fast-charging is enough to justify the extra £150 outlay Apple is asking for the iPhone 8.
So that's the handset we'd plump for.
Compare deals on a wide range of iPhones