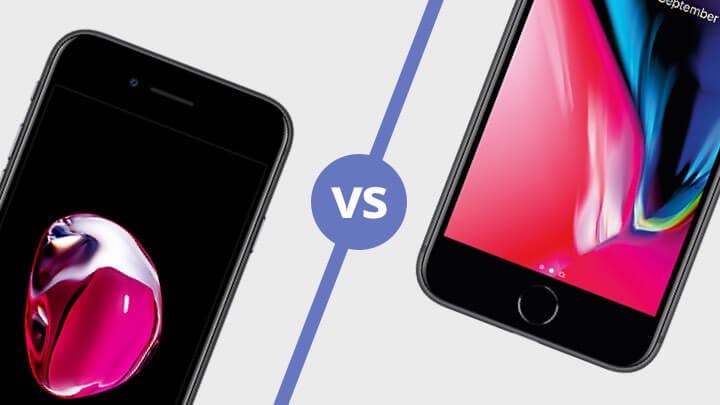 Are nearly new phones the same as refurbished phones? If not, what's the difference? And should you buy a nearly new phone? Read on and we'll answer your questions.
What is a nearly new phone?
A nearly-new phone is a handset that was returned by a customer during their short cooling-off period, which is typically between 7-14 days.
Because the phone is no longer deemed to be brand new, it's often significantly cheaper.
A nearly new phone will have been barely used, if it's been used at all, and may not even have been opened by the original buyer. It's effectively as good as new.
It'll also be completely free of scratches and nicks. And will work just like a new phone.
The phone won't have had any faults, either. And will have been returned simply because the customer changed their mind.
Unlike refurbished phones, which tend to come in generic, plain packaging, your nearly new phone will arrive in the same branded box as a new phone.
But there's a chance that the box might show the odd sign of damage. Perhaps a tiny tear here or there, or a dented corner.
It's worth noting too that not all retailers and networks use the term 'nearly-new'.
EE, for instance, sells nearly new phones under the banner 'Good As New'. While O2's nearly new phones are sold as 'Like New'.
But you can rest assured they'll meet the same criteria as 'nearly new' phones. And be in the same pristine condition.
Should I buy a nearly new Samsung Galaxy phone?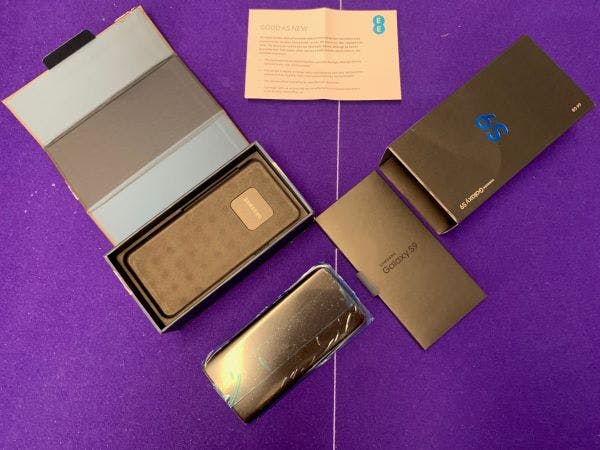 As a case study, we ordered a nearly new Samsung Galaxy S9 from EE. And we were impressed with what we found.
As you can see, the handset came in the original, branded Samsung box. The only giveaway that it perhaps wasn't brand new was the broken seal and a crease in the top of the box.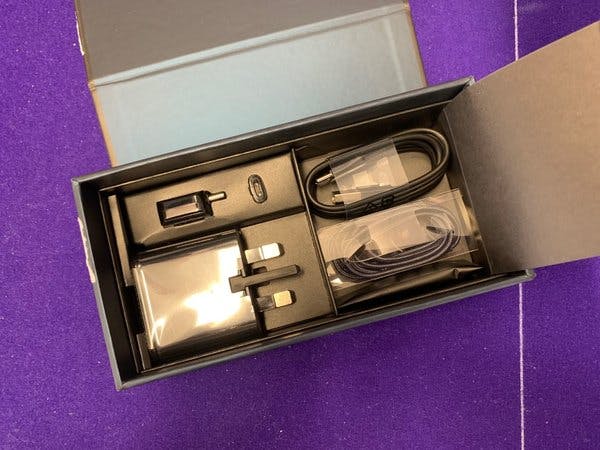 As you can also see, within was the original charger, as well as unused AKG headphones, a USB-C cable and connectors. So that's everything you get when you buy the phone brand new.
The handset itself? As billed, it arrived completely free of scratches, nicks, blemishes and fingerprints. It was indistinguishable from a brand new phone.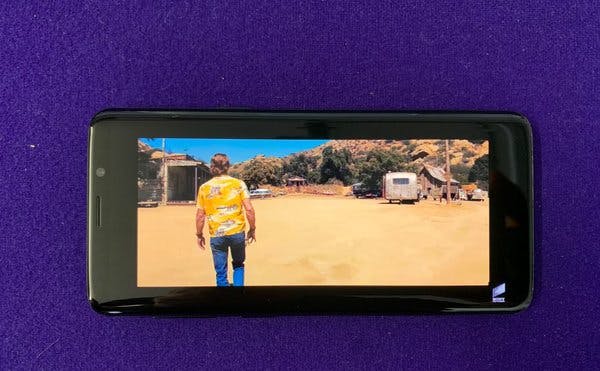 We used the S9 for two weeks. And found we easily got through a day of heavy-ish use (including a few hours of video on our commute, plenty of browsing and a spot of gaming) on a single full charge.
That's is as you'd expect from a brand new battery that's yet to deteriorate from recharging and hot and cold weather conditions.
The phone worked well with plenty of zip. The camera fired up quickly and screen was speedily responsive too.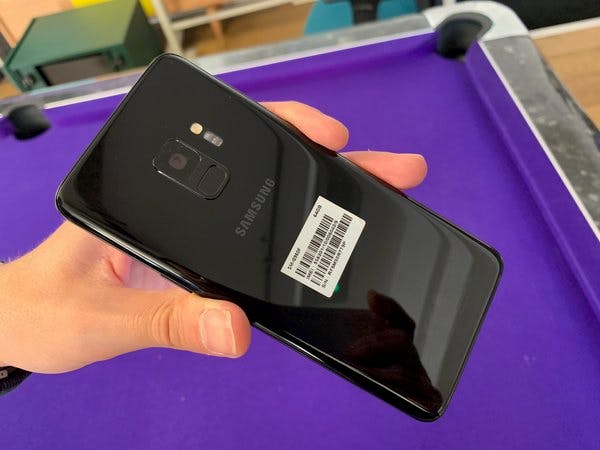 And if the previous owner did make much use of the phone, there was no trace of it. All their personal data had been wiped.
What about a guarantee? As with other retailers, the S9 we got from EE was covered by Samsung's 24-month warranty.
Best nearly new Samsung Galaxy deals
BEST BUY GOES HERE
Sold on a nearly new Samsung smartphone? We've scoured the market to bring you deals that come in at significantly less than brand new models.
But still get you really good allowances for your money.
BUTTON GOES HERE
Best nearly new iPhone deals
BEST BUY GOES HERE
With prices of the top-of-the-range iPhones almost skirting £1,500, it's well worth a look at nearly new models to try and cut your outlay.
We've collated our pick of the best for the table above.
BUTTON GOES HERE
What's in the box with a nearly new phone?
When you buy a nearly new smartphone, you'll find pretty much everything in the box that you'd get with a brand new phone.
So you'll get a charger, any manuals that were originally supplied and a pin for opening the SIM tray.
You may get free headphones, if some originally came with the phone.
However, if these were used by a previous owner, retailers will omit to include them in the box. So you'll have to supply your own.
What guarantee do you get with a nearly new phone?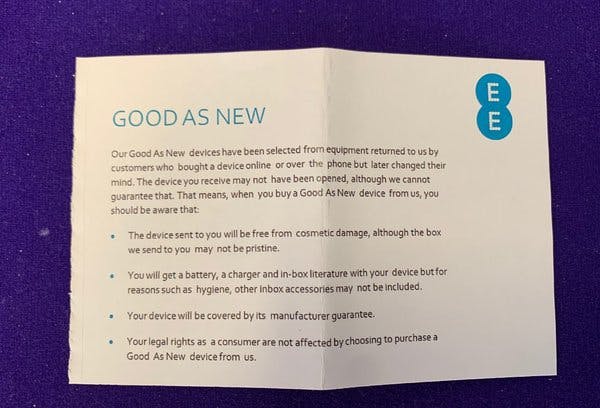 Nearly new phones are covered by their manufacturer guarantee. So you can buy with confidence that if a fault develops, you'll be covered.
By way of example, Samsung and Huawei smartphone warranties last 24 months from the date you purchased the phone. On iPhones, the warranty is one year.
Nearly new vs refurbished: what's the difference?
The term refurbished phone generally refers to a phone that's been returned by its previous owner because it was faulty.
That's unlike nearly new phones, where the handset was returned during the short, cooling-off period.
A refurbished phone is unlikely to be in quite the same pristine condition as a nearly new one.
Although you might get lucky and bag a phone with a very careful previous owner, you should probably expect the odd cosmetic nick or scratch.
You may also have to provide your own charging cable, charger and headphones when you buy a refurbished phone.
So unless you have compatible ones at home, you should budget for that accordingly.
Before being offered for resale a refurbished phone will have been fully repaired and tested to ensure it's in working order and that the battery powers up fully.
Of course, to comply with the Data Protection Act the retailer will wipe the phone of all the previous owner's personal data.
Why choose a nearly new phone?
You can usually get a nearly new model cheaper than a brand new version of the same phone. And with identical monthly allowances. And it'll look as good. And work just a well.
Nearly new phones typically offer about a £30-£50 saving over the contract term. That's not a huge amount.
But given that top-end smartphones now often cost £1,000 or more, it's still well worth economising where you can.
Naturally you can save even more by choosing a refurbished model of the same phone. But you shouldn't expect them to be in the same excellent condition as a nearly new handset.