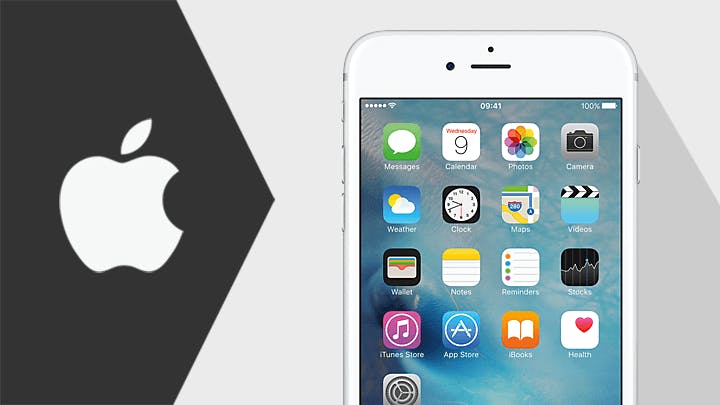 The second generation of Apple's larger phones, the iPhone 6s Plus, built a lot of improvements on the old iPhone 6 Plus when it launched. It even added in a couple of upgrades on its sibling phone, the iPhone 6s - not least including a better quality display. That was in 2015, and it's still worth getting if you want a phone with a nice big screen.
Read on to find out how to find a deal, or compare iPhone 6s Plus deals right away with our tool.
Cheapest iPhone 6s Plus deals this week
Prices on large smartphones like the 6s Plus tend to run high - but rest assured there's a few things you can try to get that cost down.
We recommend sorting the deals in our comparison tool by cost, which puts the cheapest ones right at the top. Sorting by total cost shows you what will give you the best value across the whole contract; by monthly cost shows which have the lowest monthly bills; and phone cost helps you find ones with less to pay upfront.
You may find a better deal by buying through a mobile reseller like Carphone Warehouse, picking a cheaper network, or getting a lower allowance. Don't compromise on allowance too much, however, or you'll end up spending more on add-ons later.
Some iPhone 6s Plus models are cheaper than others. Refurbished phones come at much lower prices, for instance, and versions with lower internal memory cost less too. But, again, don't compromise here if you know you need the space - remember you'll probably have this phone for at least two years.
iPhone 6s Plus at a glance
The iPhone 6s Plus is Apple's second ever 'phablet' - a device sized somewhere between a phone and a tablet. It has a large 5.5-inch screen, with a Full HD resolution and Apple's clever 3D Touch tech.
Design wise, it's got the same look as most modern iPhones: a smooth, pebble-like chassis of brushed aluminium, meaning it looks and feels pretty posh. And, unlike more recent iPhones, it has a standard headphone port at the bottom.
Inside, there's a dual-core Apple A9 chipset and 2GB of RAM, plus a 2750mAh battery - so it can go a little longer than most iPhones without charging.
And finally, the 6s Plus also has some pretty good cameras. The 12MP lens on the back has optical image stabilisation, so you're guaranteed to take good snaps without much fuss - including Live Photos. You even get a 5MP front-facer for high-quality selfies.
More phones like the iPhone 6s Plus
Not sure if the iPhone 6s Plus is the one for you? See what else you can get from Apple, including a few more plus-sized iPhones:
If you reckon a big 'phablet' smartphone is the one for you, why not a look at the best from Android too?
You can compare deals on multiple handsets in our tool, or have a browse at everything available.
Frequently asked questions
Can I get an iPhone 6s Plus deal with unlimited data?
Unlimited data deals are only available from a few networks, usually Three and giffgaff. Bear in mind that giffgaff's 'unlimited' deal isn't truly unlimited, though - you do indeed get unlimited downloads, but once you've gone over a certain threshold in a month, speeds are strangled. You may be better off with a plan that gives you 10GB per month or more, which are available from almost every provider including O2, EE, Vodafone, and BT Mobile.
Find out more about how much data you need.
Can i get a iPhone 6s Plus contracts with bad credit?
The majority of most mobile networks will carry out a credit check. Of course, if you have bad credit, this can be a problem. But it doesn't have to be - there are still plenty of deals you can sign up to
Can I get an iPhone 6s Plus deal with no upfront cost?
Yes, you can. You'll find deals on the handset on all kinds of pricing setups - whether you refer to pay a big chunk today and enjoy lower monthly bills, or grab a 'free' device with nothing upfront at all.
To find iPhone 6s Plus deals with no upfront cost, select 'Free' from the phone cost filter at the side of our comparison table. Or, sort all the deals in the grid by upfront cost, and you'll see all the 'free' and low upfront cost deals right there at the top.
Is iPhone 6s Plus still a good buy in 2023?
First, the good. Even though it came out in back in 2015 iPhone 6s Plus can be updated to Apple's iOS 13 software. So you'll still be able to run most of the latest apps.
At 5.5 inches, the 6s Plus is a good size handset, even compared with newer, ever-expanding top-of-the-range iPhones. And although the screen isn't as bright or crisp as those phones, it still offers a good video viewing experience.
However, with a single-lens camera the 6s Plus won't let you take depth-of-field shots. And the general quality of pictures won't be as sharp or packed with detail as new phones.
Still for all that, if you're on a budget there's a lot to recommend the iPhone 6s Plus. But we'd recommend you take a look at the comparably priced and sized iPhone 7 Plus or iPhone SE 2020 before you make a decision.
Does the iPhone 6s Plus support 5G?
The iPhone 6s Plus is not compatible with 5G, so you won't get the same superfast connectivity that you do with the very newest phones. But as you'd expect it offers support for 4G and 3G, both of which are available country-wide.
Is the iPhone 6s Plus waterproof?
While the iPhone 6s Plus will survive the odd splash and exposure to rain, it's not certified with an IP rating. That means it's not deemed to be water-resistant and won't withstand drops into your bath or sink. If you want a water-resistant iPhone, we'd recommend you look at the iPhone 7 range or any iPhone released after those models.
How many cameras does the iPhone 6s Plus have?
The short answer is two. There's the rear, main camera which comes in at 12 megapixels. And around the front, you'll find a five-megapixel camera for selfies.
What size is the iPhone 6s Plus?
At 5.5 inches, the 6s Plus is substantially bigger than the standard 6S that comes in at 4.7 inches. That means it's much more in line with newer iPhones. But is a good deal more pocketable than the likes of the super-sized iPhone 11 Pro Max.
Does the iPhone 6s Plus have wireless charging?
The iPhone 6s Plus does not support wireless charging. The keenest priced iPhones that can be charged wirelessly are the likes of the iPhone 8 and iPhone SE 2020.
Can I get an iPhone 6s Plus with bad credit?
You've got much more chance of being accepted for an iPhone 6s Plus on a pay monthly contract than newer, more expensive phones. If your credit rating is really bad, however, you may want consider saving up to buy the iPhone 6s Plus SIM-free, which will likely cost you about £100. Then signing up to 30-day SIM only deal, which won't require you to pass a credit check.
Does iPhone 6s Plus have portrait mode?
Unfortunately because the iPhone 6s Plus only has a single rear camera, it doesn't allow you take 'bokeh' portrait shots. If you're on a budget but would prefer an iPhone with portrait mode, take a look at the iPhone 7 Plus or iPhone SE 2020.
iPhone 6s Plus specs
General

| | |
| --- | --- |
| Manufacturer | Apple |
| Operating System | iOS |
| Sim Card Type | Nano |
Sensors

| | |
| --- | --- |
| Accelerometer | Yes |
| Proximity | Yes |
| Compass | Yes |
| Barometer | Yes |
| Gyroscope | Yes |
| GPS | Yes |
Size & Weight

| | |
| --- | --- |
| Form Factor | Candy Bar |
| Thickness | 7.3 mm |
| Size | 77.9mm x 7.3mm x 158.2mm |
| Weight | 192 g |
Battery

| | |
| --- | --- |
| Battery Type | Lithium Ion |
| Capacity | 1715 mah |
| Standby | 384 hours |
| Talktime | 24 hours |
Display

| | |
| --- | --- |
| Display Size | 5.5 inches |
| Screen Type | |
| Resolution | 1920 x 1080 inches |
| Pixels Per Inch | 0 ppi |
| Touch Screen Type | Capacitive |
Processing power

| | |
| --- | --- |
| CPU | 0 mhz |
| Processor Cores | Cores |
| Memory | 0 MB |
Storage

| | |
| --- | --- |
| Internal Storage | 16, 32, 64, 128 |
| External Storage | No |
Camera & Video

| | |
| --- | --- |
| Primary Camera | 12 MP |
| Flash | Yes |
| LED Flash | Yes |
| GEO Tagging | Yes |
| Auto Focus | Yes |
| Fixed Focus | No |
| Touch Focus | Yes |
| Face Detection | Yes |
| Smile Detection | No |
| Image Stabilisation | Yes |
| Video Quality | 720p HD |
| 2nd Camera | 5 MP |
Data

| | |
| --- | --- |
| Generation | 4G |
| Frequency | |
| NFC | No |
| Wi-Fi | Yes |
| Wi-Fi Hotspot | No |
| Wi-Fi Direct | No |
| Bluetooth | Yes |
| USB | No |