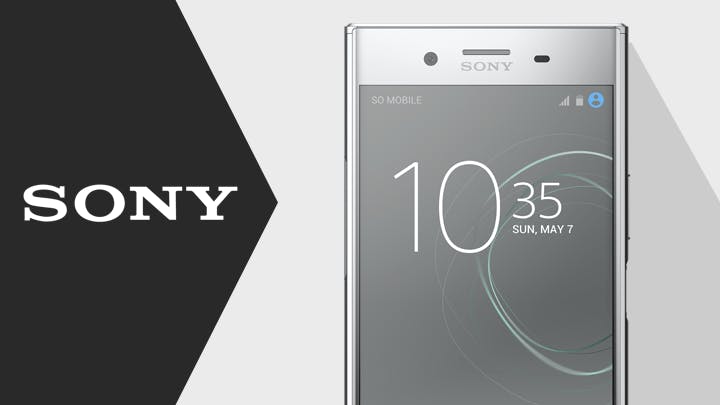 This flagship Sony goes big on performance and display, but its curiously dated design may steer some premium handset users towards the familiar charms of the latest iPhone or Samsung Galaxy.
What's the best deal for the Sony Xperia XZ Premium?
High-end handsets like the Sony Xperia XZ Premium don't exactly come cheap, but there are still ways to manage the cost and get yourself the best deal.
Try to work out the number of minutes and texts you will need each month. Also, consider how you use data; watching movies on the go and using a lot of data-hungry apps will mean you need a decent data allowance in your contract. Check out our guide to choosing a data allowance for more information.
You can compare mobile contracts from different networks and balance an upfront cost against the monthly fee.
You can filter by:
Storage - The Sony Xperia XZ Premium is available with 64GB of internal storage for your apps, files and pics, which you can expand via a microSD card.
Colour - You can get this model in Luminous Chrome, Deepsea Black or Bronze Black.
Monthly allowance - There's plenty of choice here over what you can get. Tariffs range from a minimal allowance up to unlimited everything. Pick a small one if you don't use your phone much, or lots of data if you like to browse and stream all day - though most of us are satisfied with 2GB-5GB of data.
Budget - Think about how much you're willing to spend on your mobile bill each month, and how much you can spend upfront today.
Network - It's always worth comparing different mobile networks, though some won't offer mobile contracts on handsets such as the Sony Xperia XZ Premium.
Once you've selected all the things that are important to you, you can sort the available Sony deals by cost to see the cheapest, by data allowance to see the most generous, or just take a look at our top picks.
What is the Sony Xperia XZ Premium like?
The Sony Xperia XZ Premium's impeccable performance, high-calibre 4K HDR display and high-end camera only tell half the story.
Handset look and feel counts for a lot these days - particularly when you're about to hand over the best part of a thousand pounds - and so it's hard not to be a little disappointed by the Sony Xperia XZ Premium's sharp corners and large bezels.
But if that's not a problem for you, there's still a lot to smile about. You'll be hard pressed to find a more stunning smartphone display than its 4K HDR screen. Its Octa-Core processor and 4GB RAM can handle pretty much anything thrown at them. A single battery charge will get you through the day and its 'Motion Eye' camera assures excellent detail in images and video.
What is the cheapest Sony Xperia XZ Premium deal?
Phones such as the Sony Xperia XZ Premium aren't cheap, but there are different ways to pay for a mobile contract - particularly if you don't want to pay an upfront fee.Consider how you want to split your costs, as some mobile suppliers will vary the upfront fee against the monthly contract cost. Some require a large sum upfront and then a lower monthly fee, while others flip this and include a higher monthly fee, but you'll pay less upfront.
To get a contract deal at the lowest possible cost, you can...
Choose an MVNO or budget network, such as giffgaff or Sky Mobile. These networks have lower operating costs, and therefore cost you less too.
Go for a lower allowance or lower internal storage size - but make sure you still have enough to cover you for the next two years.
Get a refurbished model which has been previously owned or returned.
Buy through a reseller - like Carphone Warehouse or Buymobiles, which offer pay-monthly contracts at cheaper rates.
What is the best Sony Xperia XZ Premium deal with no upfront cost?
There are mobile contracts available that don't include an upfront charge, but this does mean your monthly fee will be higher. Such contracts will be listed as "free device", which isn't technically true. It just means the overall cost of the handset is spread over the duration of the contract.
On the plus side, you get a brand new Sony Xperia XZ Premium without paying out hundreds of pounds at the start of your contract.
Compare network deals and vary the amount you're comfortable paying upfront against the amount you want to pay each month, until you land on the right balance.
What is the best Sony Xperia XZ Premium deal with 20GB+ data?
If your mobile habits include watching a lot of video, streaming music and listening to podcasts on the go, it can work out quite expensive, so it may be worth considering a mobile contract with unlimited data.
Any network supplier offering unlimited data will charge you a higher monthly fee, so before you take that option, it's worth considering monthly data needs. You may find a contract that includes, say, 20GB of data is enough.
Find out more about how much data you need.
More phones like the Sony Xperia XZ Premium
Go SIM-only
If you're happy with your current phone and would like to hang on to it, we have some excellent SIM-only deals to check out.
Trade-in
You could also trade in your current smartphone and put the money towards one of the newer models. It's a quick and easy process with CompareMyMobile.com. Depending on what model you have, and how intact it is, you'll be surprised at what you can get.