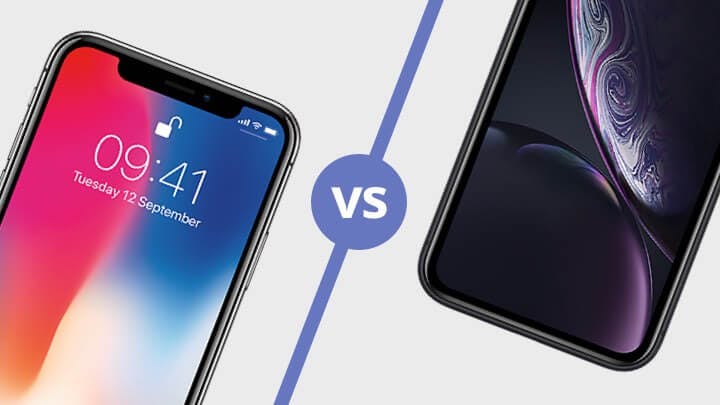 Should you go for 2017's iPhone X or 2018's iPhone XR? They don't look too different on paper. So we take a close look at Apple's smartphones to help you make up your mind.
With all-screen designs and cameras that can take depth-of-field portrait shots, the iPhone X and XR both offer a lot of what's great about the newer XS and XS Max. But at a much, much more affordable price.
So which one should you choose? We compare the iPhone XR and iPhone X's key features to help you make your mind up.
iPhone X or iPhone XR: what's the difference?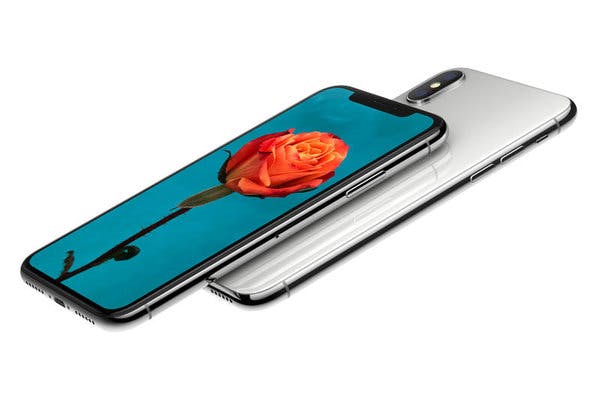 A year can be a long time in smartphones. Comparing the iPhone X and iPhone XR side by side is proof positive.
When it landed in 2017, the iPhone X was the top of the range Apple smartphone. And was the first-ever iPhone to nudge the £1,000 barrier.
Apple justified the cost with a brand new, all-screen design that did away with a physical home button for the first time. And added a secondary camera lens for depth-of-field shots.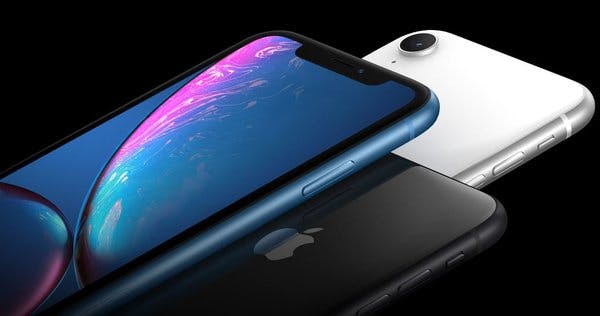 A year later, the iPhone XR arrived. And the design is pretty much the same as the highest-end 2017 iPhone. Only it was £250 cheaper at launch.
But for that price, compromises were been made. The main omission is that the XR is equipped with a single camera lens, so hasn't got quite the same photography prowess.
The XR has a larger, but less bright screen too. But actually outlasts the X when it comes to battery life.
Compare and save on iPhone XR deals
Compare and save on iPhone X deals
iPhone X vs iPhone XR design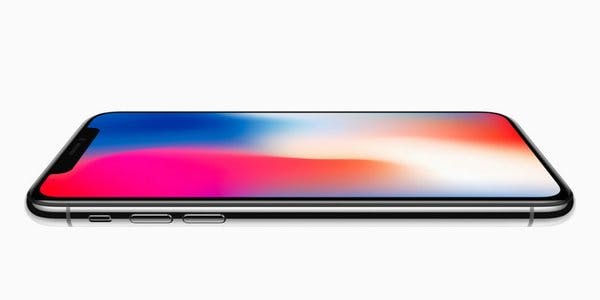 Both the iPhone X and iPhone XR omit a physical home button and use the space freed up to incorporate a large screen that takes up pretty much the entire front of the phone.
The X and XR are also home to a opinion-dividing notch at the top of the screen, which eats into a much larger part of the display than the space-saving pinhole notches on the likes of the Huawei P20.
All this time later, the XR's design still looks good. But it's a pity that Apple didn't find a way to shrink the display notch in the meantime.
Both phones feature pleasingly curved edges, with glass front and back sections that sit between a metal frame.
What makes the XR stand out is the range of colour options you can pick from, including coral, red, blue, yellow and black and white. Pick the X and your options are limited to silver or space grey.
Winner: There's not a lot to choose between them. But the XR offers more colour options. And more striking ones too.
Compare iPhone XR deals
iPhone X vs iPhone XR camera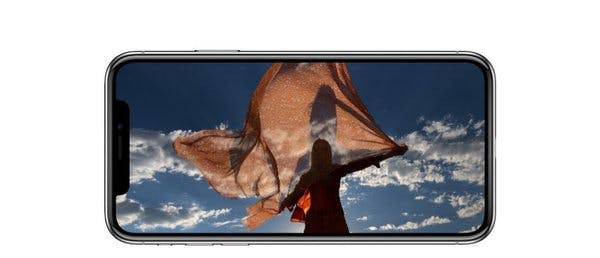 The iPhone X features a dual lens main camera that pairs a 12-megapixel standard lens with a secondary 12-megapixel telephoto lens.
But to keep costs down, the XR is equipped with a single-lens 12-megapixel camera only.
What does that mean for image quality and type of photos you can take? Well, less than you'd expect.
Thanks to some clever software tweaks, the XR still lets you take depth-of-field photos where you blur out the background to bring your subject into sharper focus.
That said, they're not as dramatic as similar shots taken with the iPhone X. And while the X lets you apply the 'bokeh' effect to anything, on the XR it'll only work on portrait photos of people.
Winner: iPhone X's secondary lens takes better depth-of-field shots and better close-ups.
iPhone X vs iPhone XR screen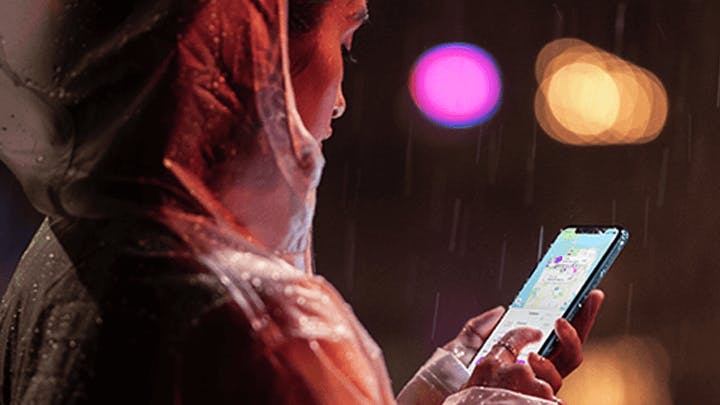 At 6.1 inches, the XR's screen is larger than the X, which comes in at 5.8 inches. But because the X features OLED screen technology and packs in more pixels per inch, its display is brighter and crisper than the XR's LCD screen.
The iPhone X's screen also performs better in bright light and in low-light. But there's a trade-off for that better screen, as we'll see when we come to look at the phones' battery life.
Winner: Slightly smaller. But brighter and better, this one goes to the iPhone X.
iPhone X vs iPhone XR battery life and performance
The iPhone XR is powered by Apple's latest A12 processor, which is faster and more powerful than the A11 processor that's the bedrock of the iPhone X.
Both phones are fast and smooth to use, though, and it's hard to discern too much difference in performance. However, you can definitely tell that A12 helps eke out battery life a bit longer.
Add to that the fact that the XR's LCD screen drains less power and has a larger 2942mAh battery and it's not hard to see why the XR is the iPhone with the best battery life bar none.
Winner: iPhone XR should be top of your list if battery life is your priority.
iPhone X vs iPhone XR software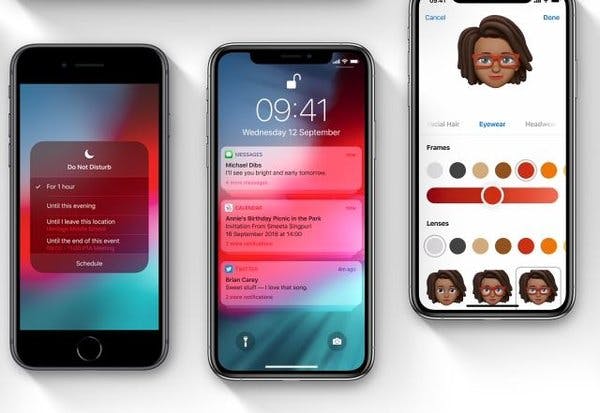 Both the iPhone XR and iPhone X have Apple's iOS 12 software out of the box, which includes Group FaceTime calls and the Screen Time app that lets you keep tabs on how much you use your phone.
Both phones will also be compatible with iOS 13. So you'll be able to get fresh features such as a Dark Mode and much improved version of Apple Maps.
iPhone X vs iPhone XR verdict
You can pick up an iPhone X for around £799 when you buy it off-contract and SIM-free, while the iPhone XR is priced £749. So there's not an awful lot in it when it comes to price.
Which phone is better depends on your priorities. If you take a lot of photos and crave a great screen, we'd say pick the iPhone X. But if battery life is more important to you, the iPhone XR is the one to go for.
Winner: iPhone XR is a great phone at a great price. And it's the one we'd plump for here.
Compare iPhone X and iPhone XR deals
Think you'd like the iPhone X? Head to our deals page to see our pick of the standout iPhone X contracts.
More taken with the iPhone XR? Take a look at our selection of the most noteworthy iPhone XR deals.
Compare deals for a wider range of iPhones